Double Homicide: The Last Hours with Chubby and Jared
SAN ANGELO, TX — Court documents and interviews with friends reveal a sordid tale about the two murder victims, Jared Lohse and a man Jared called his "dad," Jack "Chubby" Harris, before the two were shot in their faces and their bodies burned in a fully-engulfed house fire in the wee early morning hours of March 20, 2019. The only way police could identify the two was with what remained of each victim's driver's licenses in their wallets.
Lohse, 27, had a violent past. He was sentenced to 10 years deferred adjudication in September 2009, accused of stabbing a man during a fistfight in December 2008. He accepted deferred adjudication for aggravated assault with a deadly weapon back then. Three months later, Lohse violated the terms of his probation when he assaulted his mother and pushed his 10-year-old brother down, where his brother's head was injured when it struck a hard tile floor, according to the police report from December 29, 2009. Lohse was also charged with ripping the cell phone out of his mother's hand that night and damaging the phone while his mother attempted to call 9-1-1. In a plea deal, Lohse was sentenced to three years in the State Penitentiary.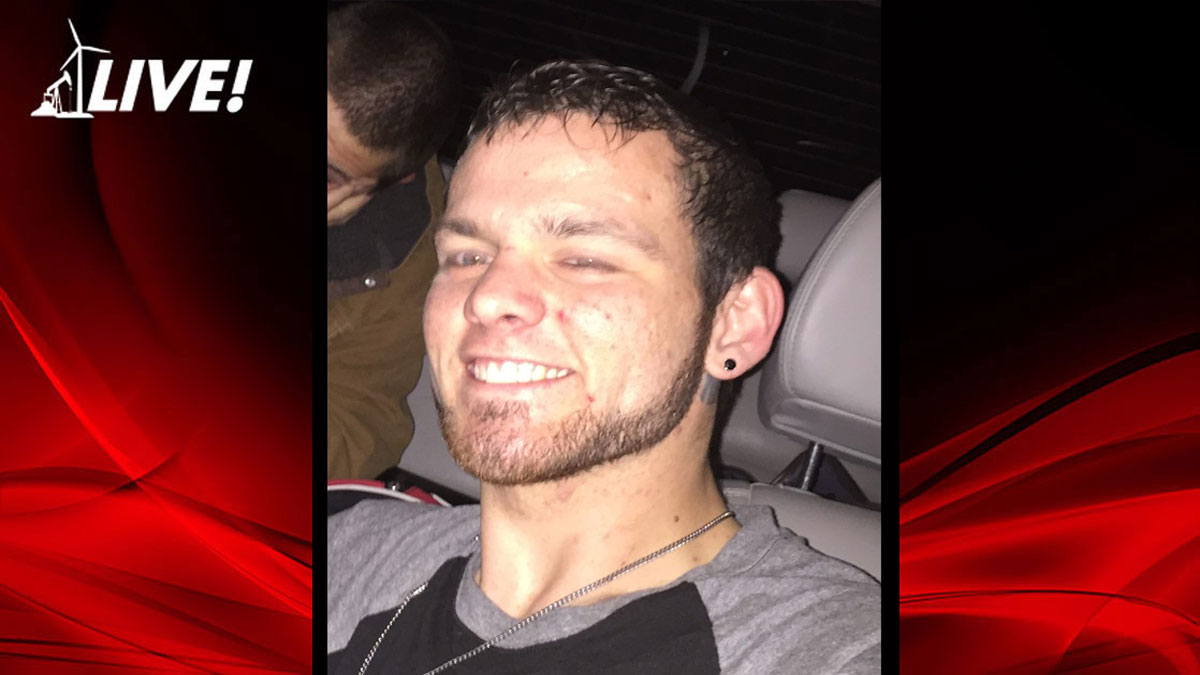 Above: Jared Lohse (Screen shot of Facebook)
Lohse's time in the state prison system was not far removed from his mind when, in October 2016, Lohse was a participant in what became known as a front yard brawl. During a night of drinking at the former Fast Eddie's pool hall on Sherwood Way, Lohse's wife at the time, Amber Robertson, attracted the eye of a rival suitor other than Lohse. As multiple angry messages were exchanged via Facebook messenger, Lohse drove his party of four, including Amber to a house on Sage Rd. near Grape Creek to confront the group.
The two men Lohse said were harassing his wife pulled 410 shotguns out of the bushes and shot Lohse's girl in the gut. As she was being treated in ICU at a local hospital, Lohse called San Angelo LIVE! and demanded we tell his side of the story. The cops had it all wrong, he said. And that was especially troubling because Lohse didn't want to go back to jail. Read the interview with Lohse and Amber Robertson after the Brawl here.
At that time, he was sitting on drug charges for possessing less than one gram of heroin during a traffic stop in late 2015. Charges from the front yard brawl never made it to district court and he was, at the time of his murder, on probation after a deferred adjudication plea deal was made for his heroin possession. See "Front Yard Brawl" from 2016.
Jack "Chubby" Harris was described to us as being the father of Jared Lohse's brother, but not biologically Jared's father. On the morning of his murder, Chubby had been out of the penitentiary for only about four weeks where he served 28 years for aggravated robbery with a deadly weapon. Friends recount how Chubby and Jared had sort of bonded as father and son, but at 27 years old, Jared had never known Chubby, who was incarcerated all of Jared's life until just four weeks ago.
On the night of March 19 and early morning of March 20, friends at the Whiskey River bar on E. Concho Ave last saw Jared and Chubby.
"Sure, Jared was intoxicated, but he was the most well-behaved drunk Jared I have ever seen," said one friend who asked not to be identified. She said she had known Jared for 12 years.
"He said he had to get up at 6 a.m. and go to work," she said.
Chubby was a good guy who always had your back, is how friends described him. He had found work at a local tire shop and was piecing his life back together. Jared and Chubby left the bar at around 12:30 a.m. the morning of his murder. Friends said of Chubby he'd always tell them, "If you ever need anything, call me and I'll be there."
"We had no inclination anything could be wrong," the friend said.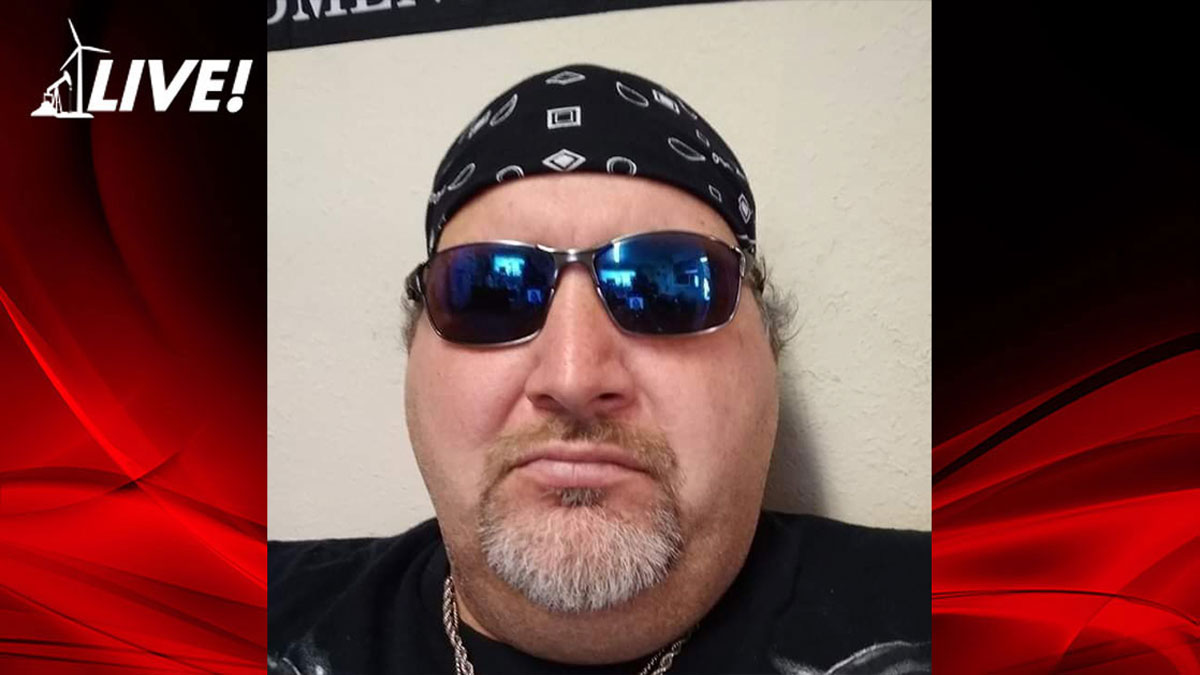 Above: Jack "Chubby" Harris
From the time the duo left the Whiskey River bar, the saga of Jared and Chubby turns dark.
Police were hampered by the fact that the scene of the crime was burned. Easy evidence like fingerprints, a murder weapon, and bullets were difficult to use from the scene of the fire. The arrest affidavit of Dwayne Chance Chadwick, 36, is 3.5 pages long and describes police detectives' interviews with multiple witnesses, as police seem to have built a circumstantial case. No murder weapon is listed. Fingerprints aren't mentioned.
Early Tuesday morning, just before 3 a.m. a San Angelo police patrol officer was dispatched to a structure fire at 4859 N. Chadbourne St. Upon arrival, the officer was informed by the fire department there were two bodies inside the burning building.
The affidavit explained where Jared and Chubby were after leaving the bar and before being found murdered inside the charred remains of that house that burned.
Earlier that morning, right after Chubby and Jared left the bar, they stopped by the Stripes Convenience Store in the 3900 block of N. Chadbourne St. to talk to Angelicca Gaede, a store clerk there who was renting the house 10 blocks north of there that eventually became an inferno grave for Chubby and Jared a couple hours later. The affidavit states that Jared and Chubby announced to her that the two were headed to her house where they intended to start living permanently.
There was a problem with that, however. Angelicca explained to police detectives that Chadwick and his girlfriend Ashley Harris were living there already. The house was rented and the tenants had trouble paying the rent for March. Someone eventually paid the rent and police have a photo of the rent receipt from the landlord.
Scrawled in black ink on the receipt, the words read, "I paid the Rent but they don't want her here and apparently they already made a deal with Jared Lohse and his old lady." Angelicca told police that the landlord wanted everyone out except her by Friday, March 22.
Who Angelicca was to live with didn't seem to involve her decision. On about the same day the receipt was dated, Jared, Chubby and Jared's current girlfriend Sylvia Hammond visited with Angelicca at her rent house and, "while there, Jared Lohse told her what the new rules for the house were going to be," the affidavit states.
Apparently, according to the affidavit, Chadwick's girl Ashley had failed to pay the rent and the March 11 payment by Angelicca was to keep all who were bunking there from getting evicted.
Police do not detail exactly what happened when Jared and Chubby arrived at the house that morning, and from reading between the lines of the affidavit, Chadwick and his girlfriend Ashley were there, and Jared and Chubby were going to evict them.
Police said the autopsy revealed that Jared was shot twice in the face and Chubby once. The medical examiner said the gunshot wounds to both were fatal.
According to the affidavit, Chadwick later that morning visited a residence on Guadalupe and talked to a man there named Shannon McGhee. According to multiple witnesses police interviewed, Chadwick told McGhee he shot and killed Jared and Chubby and needed McGhee to go to the house and burn it down.
The affidavit states that McGhee left the home on Guadalupe with Ruben Lira in his vehicle. Lira told police they drove around the house several times before heading to a Stripes south of there on Chadbourne. While Lira was in the Stripes purchasing two drinks and a candy bar, Lira said McGhee stayed outside. The video surveillance police reviewed do not show McGhee, the affidavit states.
Lira told police as the two were traveling south on Chadbourne from the Stripes, fire trucks with lights and sirens were speeding north.
McGhee was booked into the Tom Green County Jail Friday morning accused of possessing one to four grams of cocaine and between four and 200 grams of meth. 
Above: 36-year-old Dwayne Chance Chadwick (TGCSO)
Chadwick was arrested the day of the murder on a traffic charge and bonded out later that day. Yesterday, police arrested him again, charging him with family violence. That kept him in jail until the investigation was finished. Thursday night, however, police charged him with two counts of murder of Jared and Chubby. He sits in the county jail on a $2 million bond.
51st District Attorney Allison Palmer signed Chadwick's arrest affidavit.
March 22, 2019 - 4:25 p.m.: We incorrectly stated Jack "Chubby" Harris was sent to prison for murder based upon 2 erroneous reports. The Tom Green County Jail logs indicate he was transferred to TDCJ after an arrest for aggravated robbery with a deadly weapon charge. The story is corrected.
Get more stories like this by signing up for our daily newsletter, The LIVE! Daily.