San Angelo Police Still Searching for Toby Fitchett
The San Angelo Police Department released a wanted poster for 25-year-old Toby Ray Fitchett. He was last seen the afternoon of June 6 fleeing police on foot after exiting a silver Chrysler Sebring.  Police said he left an 11-month-old child in the car with other adult occupants. The incident occurred after police attempted to perform a traffic stop on the vehicle.
The traffic stop was related to related incident earlier that afternoon.
It started at about 2:30 p.m. that afternoon at the 1200 block of Koberlin Street. While responding to the location, police received information that a man involved in the incident left the location with a child passenger in a silver-colored Chrysler Sebring.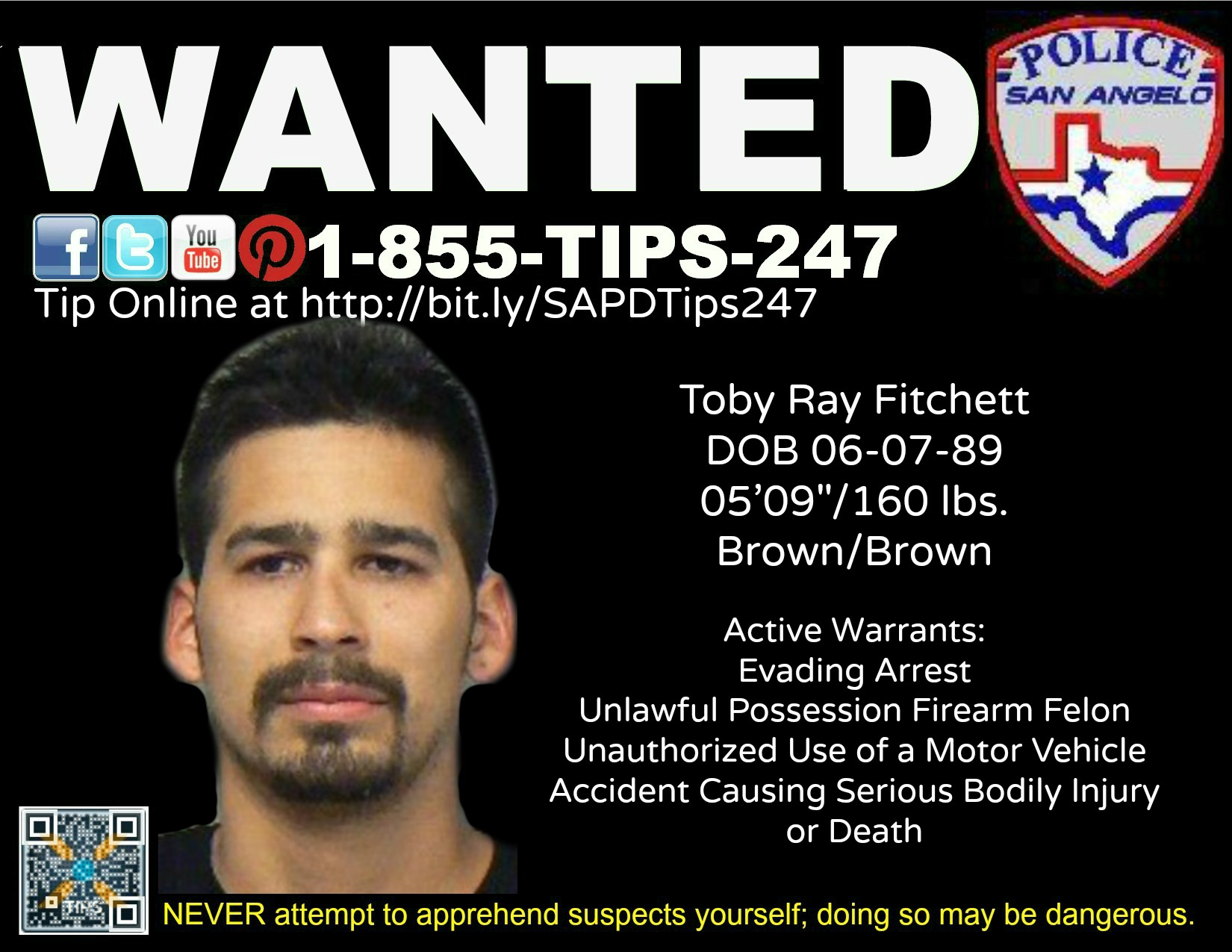 After the suspect fled on foot, the child was reunited with an adult, presumably the guardian or mother.
Police set up a perimeter and searched for Fitchett for three hours and failed to find him.
Fitchett has four warrants for his arrest, including:
Evading Arrest
Unlawful possession of a firearm by a felon
Unauthorized use of a motor vehicle, and
Accident causing serious bodily injury or death
Fitchett was born June 6, 1989, weighs 160 pounds, and has brown eyes and brown hair.
Police warn not to attempt to apprehend the suspect yourself; doing so is dangerous. Instead, call 911, or police dispatch at 325-657-4315. To remain anonymous, call the SAPD's 24 hour tip hotline at 1-855-TIPS-247 or submit online tips at Nixle.
Get more stories like this by
signing up for our daily newsletter, The LIVE! Daily
.