SAN ANGELO – A two vehicle crash in front of Ethicon on Pulliam St. injured one driver and badly damaged the two pickups involved Wednesday afternoon. 
San Angelo Police Department Spokesperson Kelsey Hernandez at the scene said a black Chevrolet pickup was on Pulliam St. attempting to turn into Ethicon while a silver GMC pickup was westbound on Ethicon.  
The driver of the black pickup turned into the path of the GMC causing the crash.  
Watch video from the crash scene below: 
Officer Hernandez says the driver of the black pickup was treated at the scene for minor injuries and was issued a citation for failure to yield the right of way.  
The crash slowed traffic for about an hour while officers investigated and the scene was cleared.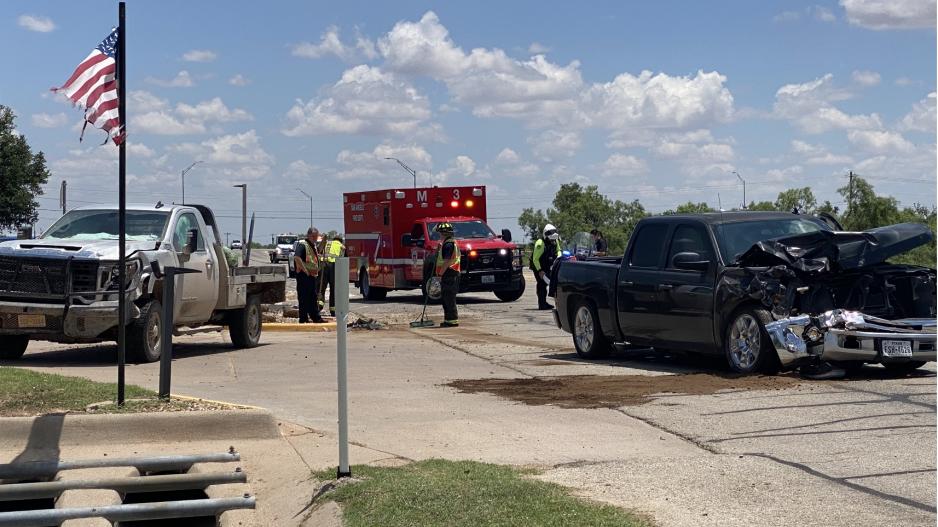 Most Recent Videos