SAN ANGELO – A heavy duty work truck hauling paving equipment ran a red light downtown crashing into a passenger car sending the driver to the hospital Tuesday morning.  
According to San Angelo Police Department Public Information Officer Kelsey Hernandez, a white Ford F-350 dually towing an equipment trailer crashed into a Ford passenger car at the intersection of Abe St. and Beauregard.  The F-350 driver was southbound on Abe St. when he disregarded the stop light crashing into the Ford passenger car and a white Nissan SUV.  
Watch video from the crash scene below: 
Officer Hernandez says the driver of the passenger car was transported by ambulance to the hospital for treatment of minor injuries.  
The driver of the F-350 was issued a citation for failure to yield the right of way.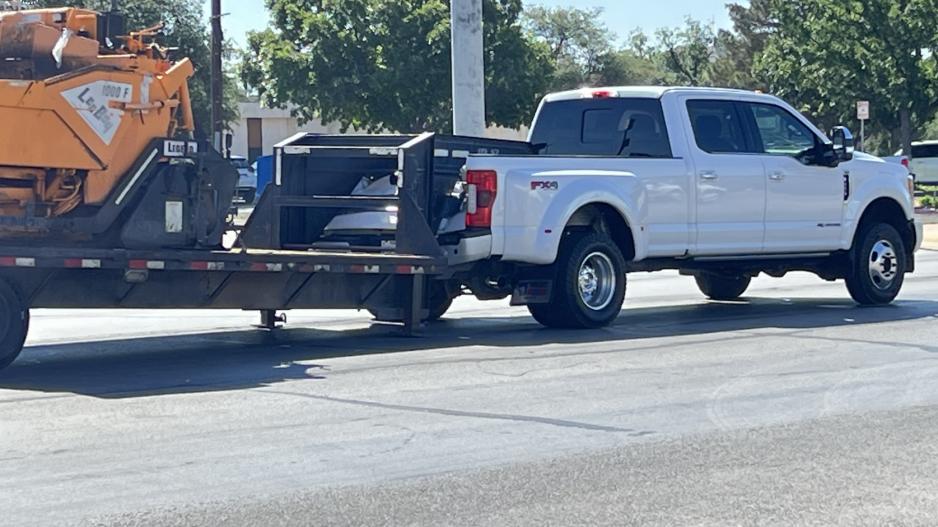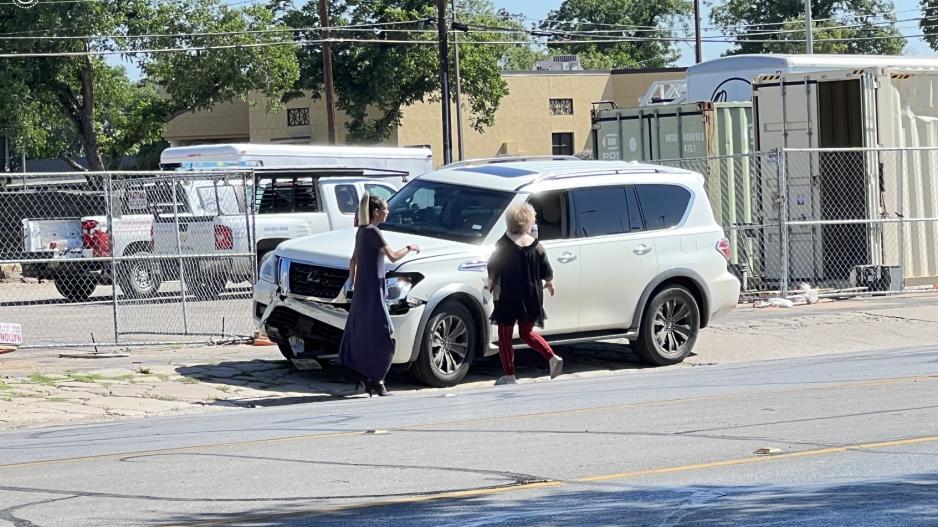 Most Recent Videos