BRADY, TX — Tuesday on SH 71 west of Llano, two vehicles collided head-on resulting in a fire. Two life flight helicopters transported a father and his daughter to the hospital. The father, 40-year-old Ricky Teague, originally from Rochelle, remains in an Austin hospital with life-threatening injuries. His spinal cord was fractured along with his neck and he suffered a broken leg. His daughter, Klee, suffered minor injuries from the seatbelt, including bruised ribs and an elbow injury.
According to the Hill Country Scanner, the crash happened Tuesday evening  in the 4400 block of SH 71. The Texas DPS reported the 9-1-1 call came in at 5:38 p.m. The narrow, two-lane roadway where the speed limit is elevated lends itself to head-on collisions. There is a narrow shoulder and the sun was setting in the west when the crash happened.
Ricky and his daughter were able to escape the Chevy Silverado Ricky was driving before flames consumed the truck. From the photo of the truck in the wrecking yard, egressing the pickup was a miracle as it appears the truck rolled over in the crash. In the other vehicle, scanner reports are that the driver, a young woman, died. A justice of the peace was called to the crash scene. We are awaiting confirmation from Texas DPS before publishing her name.
In the meantime, the Brady community is coming together to support Ricky's family. On May 25 at the City of Brady Service Center (the former Old Armory Building) at 1405 N. Bridge St. in Brady, volunteers are serving a Burger Lunch Benefit. The drive-thru burger lunch benefit will be from 11 a.m. until 2 p.m. and the suggested donation per plate is $10 or more.
Ricky's sister, Keri Teague, organized a GoFundMe to help Ricky and his wife Karli navigate the next few months of travel and motel stays in the Austin area, not to mention lost wages. You can donate here.
--
Updated to include the exact time of the 9-1-1 call at 5:38 p.m. according to a report from the Texas DPS we received a day after this piece was published.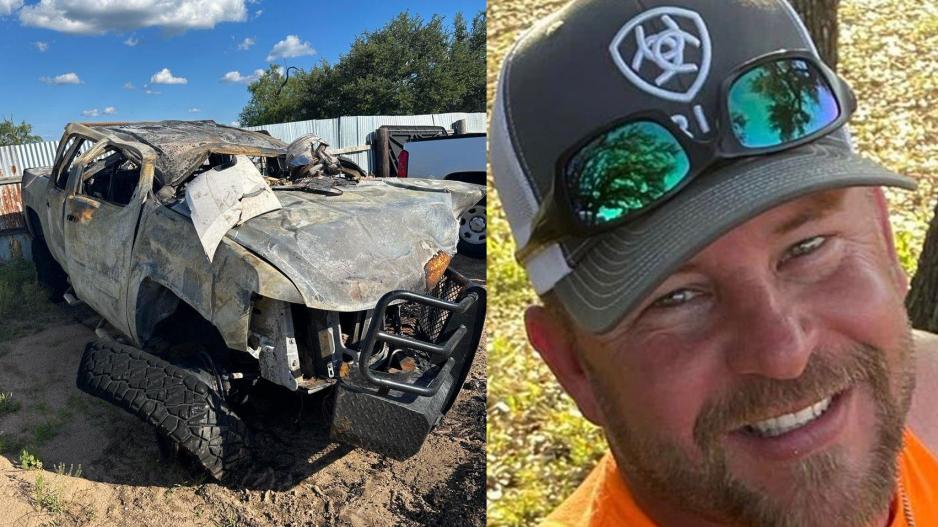 Most Recent Videos