SAN ANGELO – One person injured in a wild crash on Knickerbocker Rd. Sunday ended up on the ground between two damaged vehicles.  
According to reporters on the scene, radio communications dispatched San Angelo Police and Firefighters to a crash with injuries on Knickerbocker Rd. at the Red Arroyo near Johnson St. Sunday around 11:30 a.m.
Watch the video from the crash scene below: 
The crash was between a silver Ford four door passenger car and a Jeep Wrangler.
Reporters say the driver of the silver Ford crashed into the Jeep.  
No statement about the crash was given at the scene so the cause of the crash is unknown.  
The woman on the ground in the photos was taken by ambulance to the hospital with unknown injuries.  
Traffic on the busy stretch of road Sunday was blocked because of the crash.  
The Jeep was able to drive off on its own power. 
We will update this story if any additional information is released by San Angelo Police.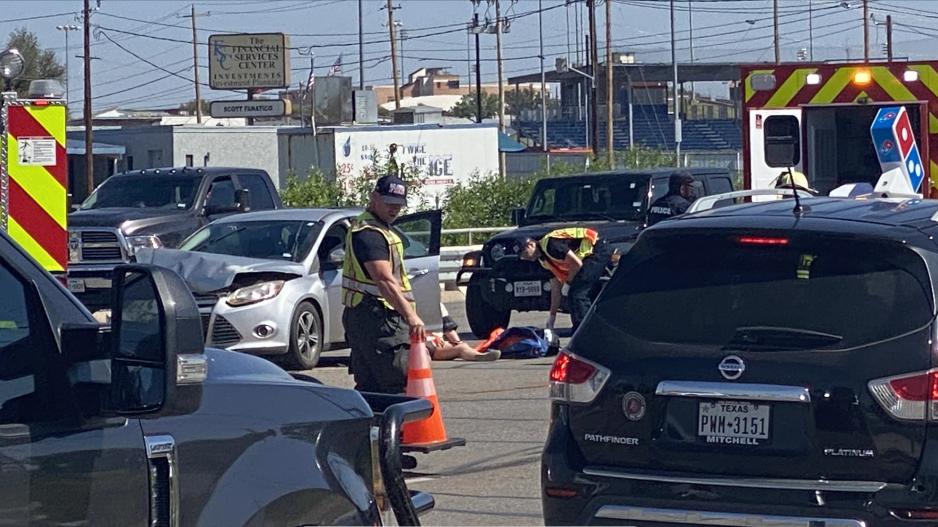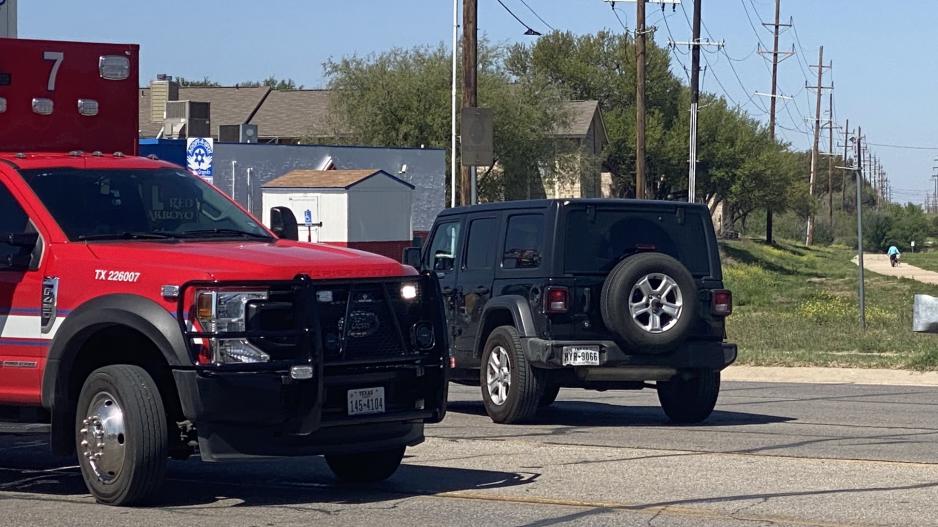 Most Recent Videos