SAN ANGELO, TX — A man driving a Harley trike was rushed to the hospital for his injuries after colliding with a Toyota Supra in the Southland area.
A trike is a three-wheeled motorcycle-type vehicle. This trike rider was out enjoying the clear skies and mild temperatures when the crash happened. 
Police were investigating the crash that happened just after 2 p.m. Sunday at the intersection of Ridgecrest and Scarlet Oak. 
We learned from witnesses at the scene that the trike rider was traveling west on Ridgecrest and likely had the right-of-way. The male driver of the Supra either not see the trike as he approached the intersection on Scarlet Oak or he ran the stop sign. After the Supra's collision into the trike's left side, the trike rider was thrown from his bike and was seen laying in the middle of the street complaining of shoulder pain. He was conscious when he was put into the ambulance on a stretcher.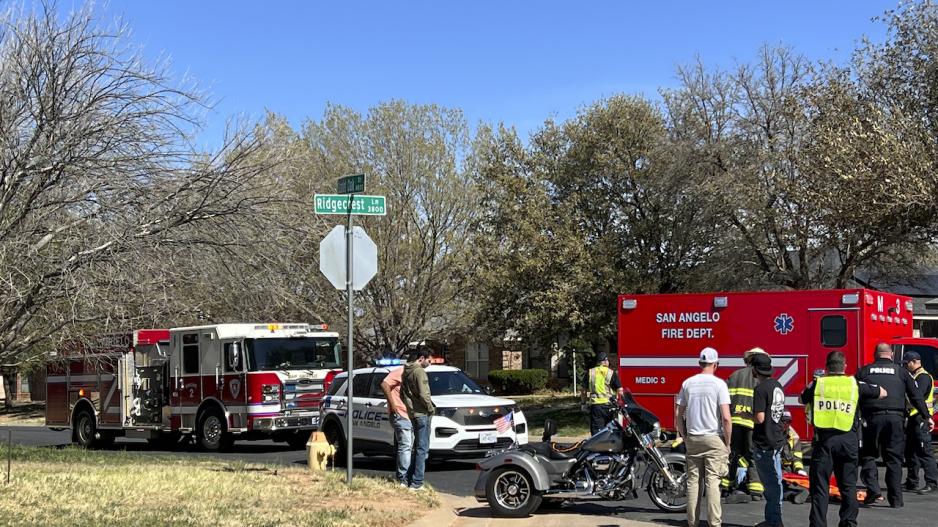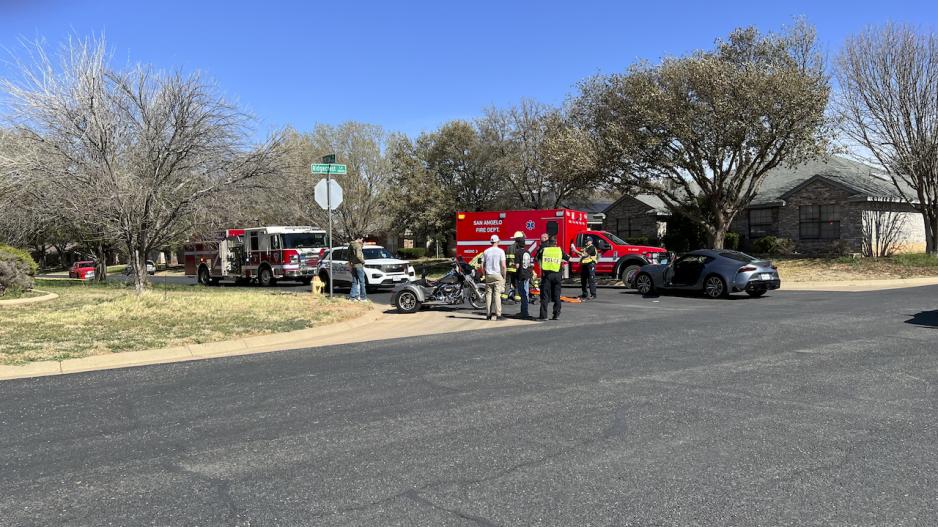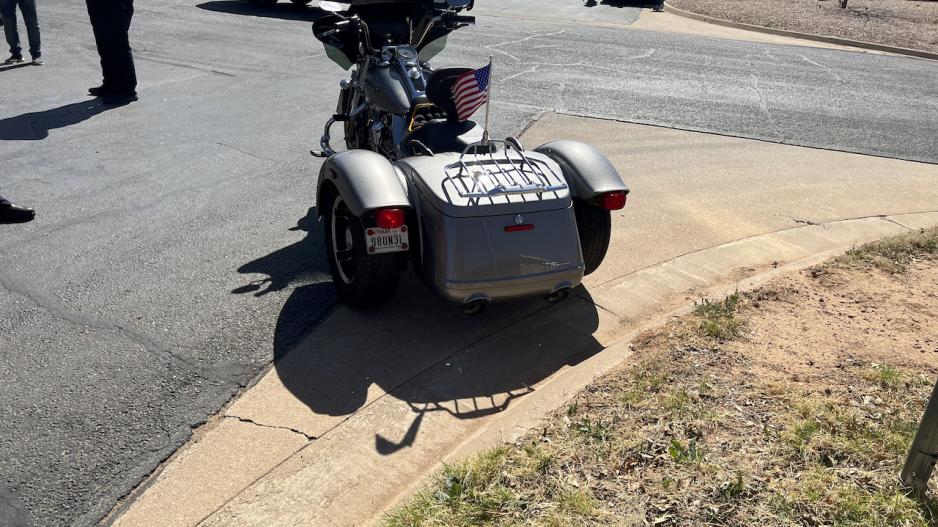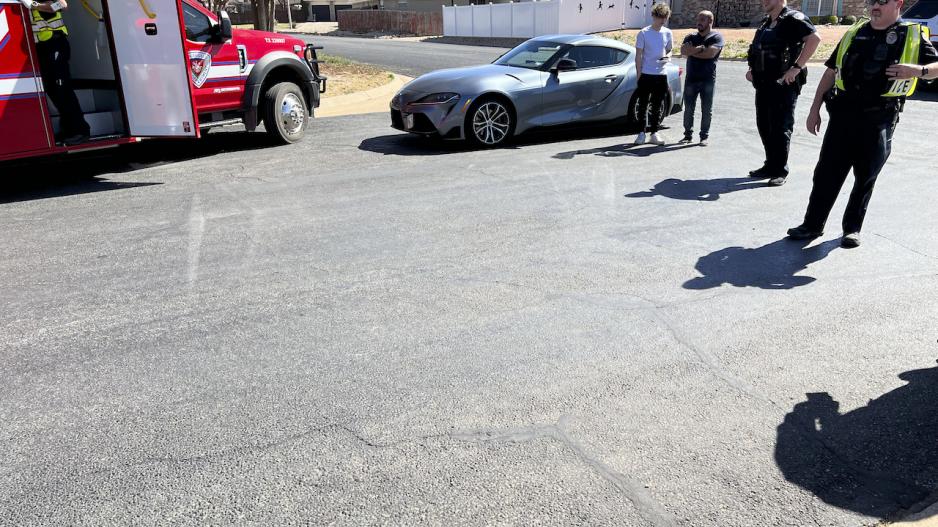 Most Recent Videos