SAN ANGELO – A two vehicle crash Sunday evening shut down traffic at the intersection of Knickerbocker Rd. and Sunset Dr. 
San Angelo Police sent out a Nixle alert advising motorists to avoid the intersection shortly after 8 p.m.
Reporters at the scene say a white SUV and a dark colored passenger car crashed in the intersection.  Ambulances were on the scene but reporters say no one was transported to the hospital.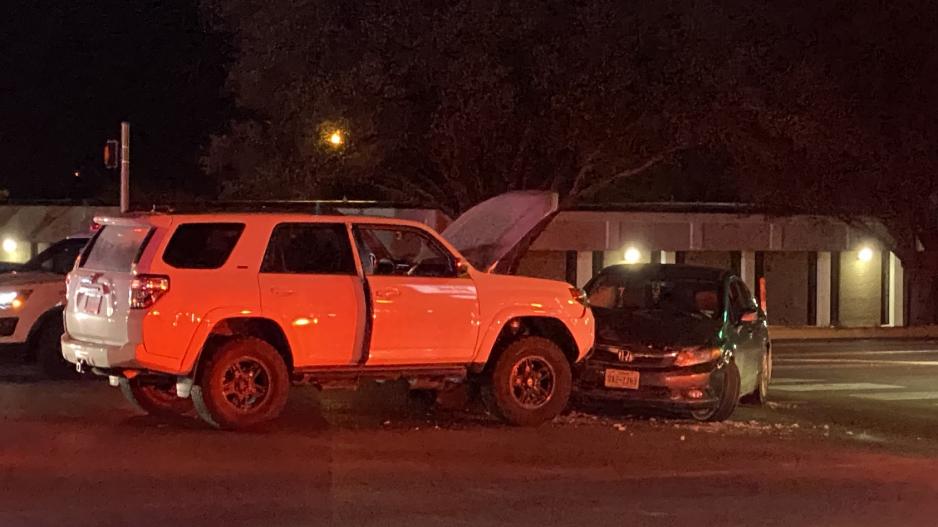 According to investigating officers, the white Toyota SUV was eastbound on Knickerbocker Rd and the sedan was turning southbound on to Sunset.  
The cause of the crash remains under investigation.  
Watch the video clip below for more detail:
Most Recent Videos