SAN ANGELO – Two drivers claimed they had the right of way in a crash on S. Bryant and Ave. N on the rain slicked roadway Tuesday afternoon.  
San Angelo Police issued a Nixle advising drivers to avoid the intersection while the crash was investigated.  
According to information from San Angelo Police Department Traffic Division investigating officer Younts, a brown Ford F-250 pickup was southbound on Bryant Blvd. while a black Volkswagen SUV was eastbound on Ave. N approaching the intersection.  
Both drivers claimed they had green lights and they crashed in the intersection.  
Officer Younts said he needed to interview one witness before determining who was at fault in the crash.  He said no citations were issued at the scene pending the outcome of the investigation.  
The driver of the VW was complaining of minor injuries and had indicated they were going to the hospital by private vehicle.  
There have been multiple crashes at that intersection since the new McDonald's restaurant opened.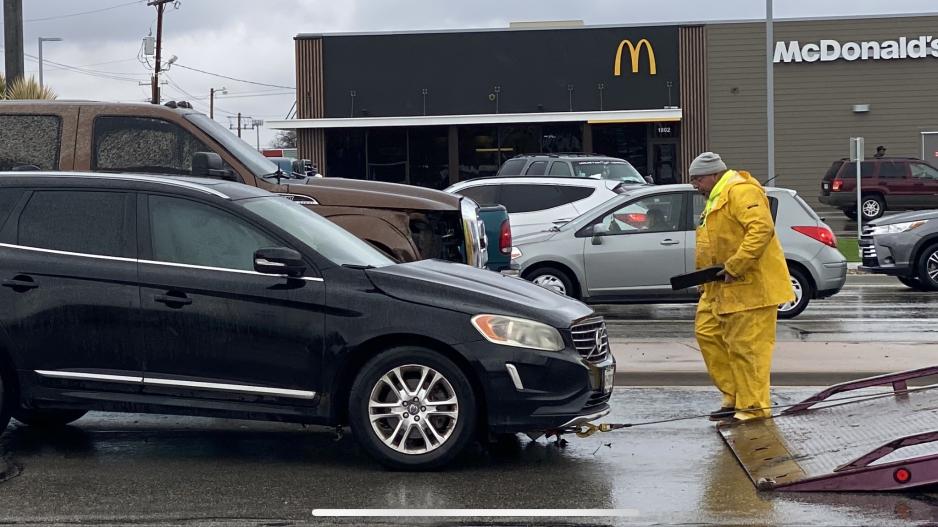 Most Recent Videos