SAN ANGELO, TX — San Angelo Police responded to a rollover crash on the access road to the Houston Harte Expressway near N. Jefferson St. One of the vehicles in the crash was an SUV. The mother who was driving was at the scene comforting her child before both were whisked away in an ambulance to the ER along with a third passenger.
According to a witness, a black Chevy Silverado pickup truck was southbound on Jefferson and had a green light at the intersection of Shiloh, which is also the westbound access road for the Houston Harte.
The Ford Escape SUV was westbound on Shiloh and, from what the witness told us, "trying to make the light." The pickup collided with the SUV sending the SUV into a roll. The SUV rolled at least three times before coming to a rest one block west at the N. Madison St intersection of Shiloh.
All lanes were effectively closed at between Jefferson and Madison on the westbound access road while police are investigating.
Police said the woman driving the Ford Escape was issued a citation for disregarding a red light.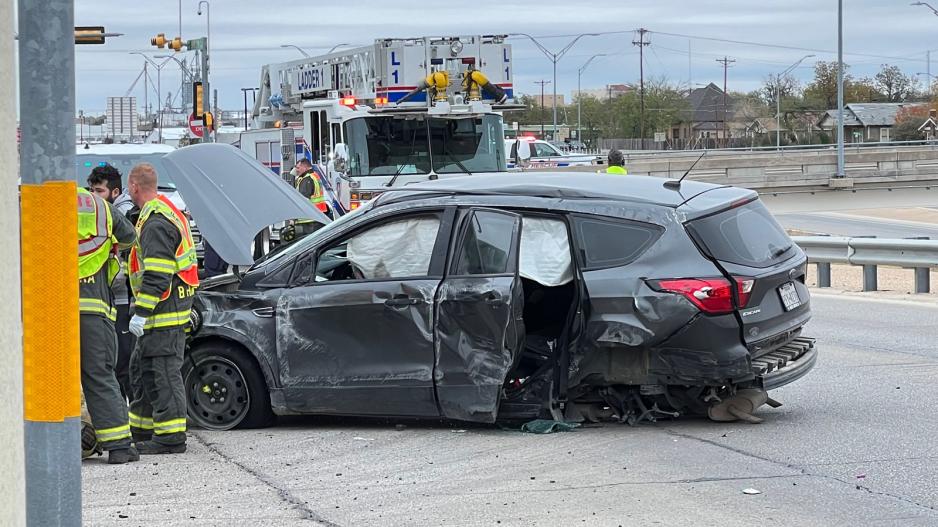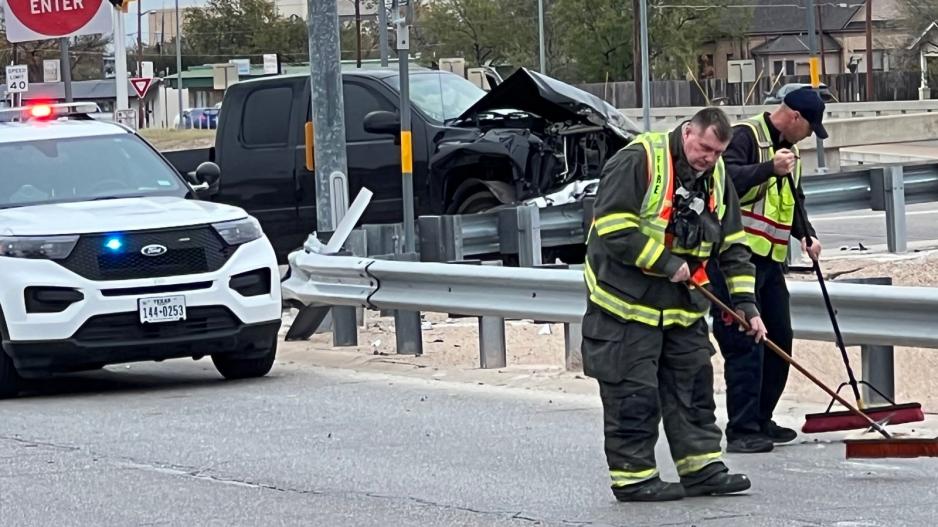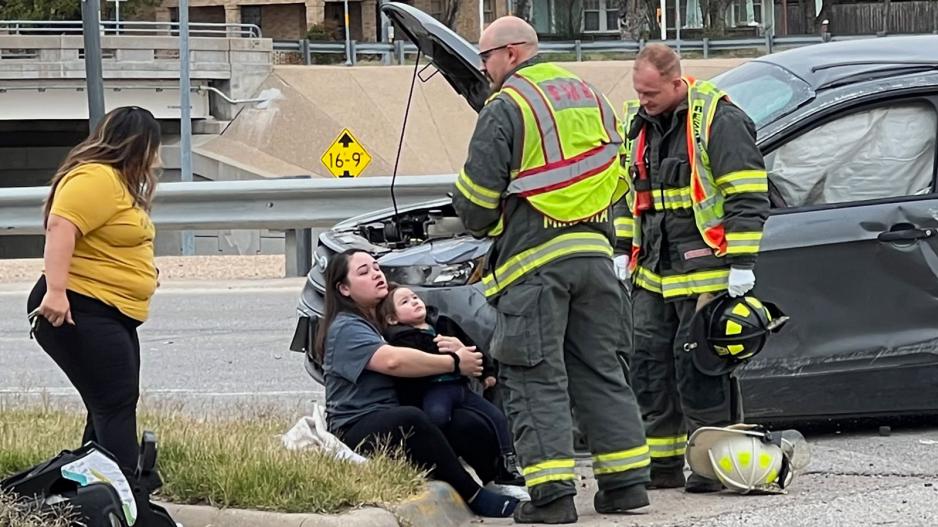 Most Recent Videos