SAN ANGELO, TX — San Angelo Police booked Jesse Galvan, 34, into the Tom Green County Detention Center at 4:05 a.m. Galvan was the driver of the Ram Truck that was in a single vehicle rollover crash at around 1:30 a.m. Sunday morning.
According to police, Galvan was driving his Ram Truck southbound on Abe St. at departed the prepared surface near the W. Concho St. intersection. The truck hit a tree and subsequently rolled over and came to a rest with the truck's driver side on the ground. Police had to extract Galvan who was surprisingly unharmed.
S. Abe. St. was blocked for about two hours while police and the fire department cleared the crash scene.
Galvan was charged with Driving While Intoxicated and booked into jail on a $1,000 bond. Apparently, he put up the bond and was released at 8:28 a.m. this morning.
This is the second week in a row where an alleged drunk driver caused a major crash in the early morning hours of a weekend. Last week, a 2015 BMW M4, being driven by Vincente Francisco Nandin, 39, of San Angelo, was traveling the wrong direction on US 87 in Wall when he struck a truck tractor towing a semi-trailer head-on. Hours prior, Nandin was posting videos on Snapchat where he is seen apparently drinking. Nandin died instantly in the crash and an autopsy report has not been released to confirm he was drunk driving.
These crashes indicate a degradation of safety on San Angelo roadways due to an uptick in drunk driving crashes, at least anecdotally.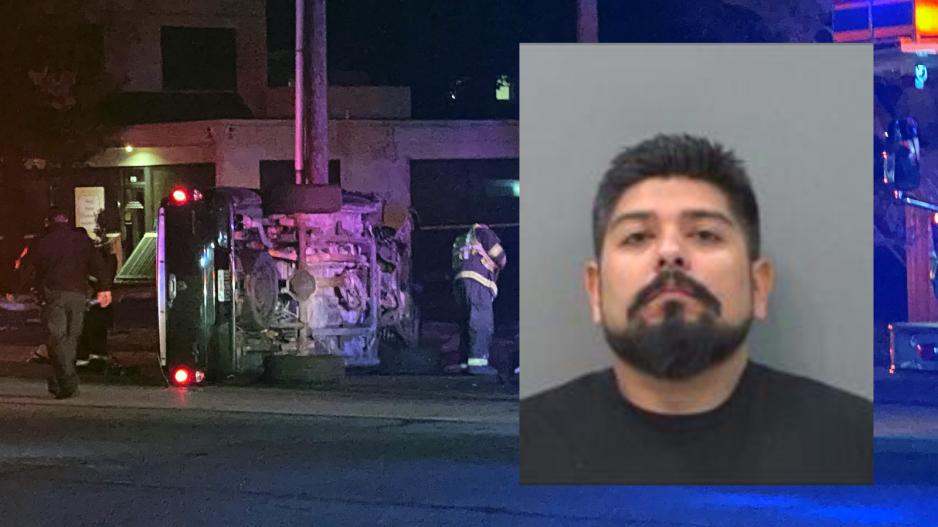 Most Recent Videos