SAN ANGELO – One person was injured in a chain reaction three vehicle crash on Ave. N. Wednesday morning after an unsecured object fell out of the back of a pickup eventually causing the crash. 
According to San Angelo Police Department Traffic Division investigating officer Welch, the driver of a Dodge Dakota pickup stopped in the middle of Ave. N to pick up an object that fallen out of the bed of his truck.  Once he got the object back in the truck, he was attempting to drive off when a red Hyundai Elantra crashed into him from the rear.  
Then the driver of a Toyota Tundra crashed into the back of the Hyundai.  
Officer Welch said the passenger in the Tundra was injured and was transported to the hospital by ambulance.  
Welch said that because there was more than one cause for the crash, he did not issue any citations at the crash scene.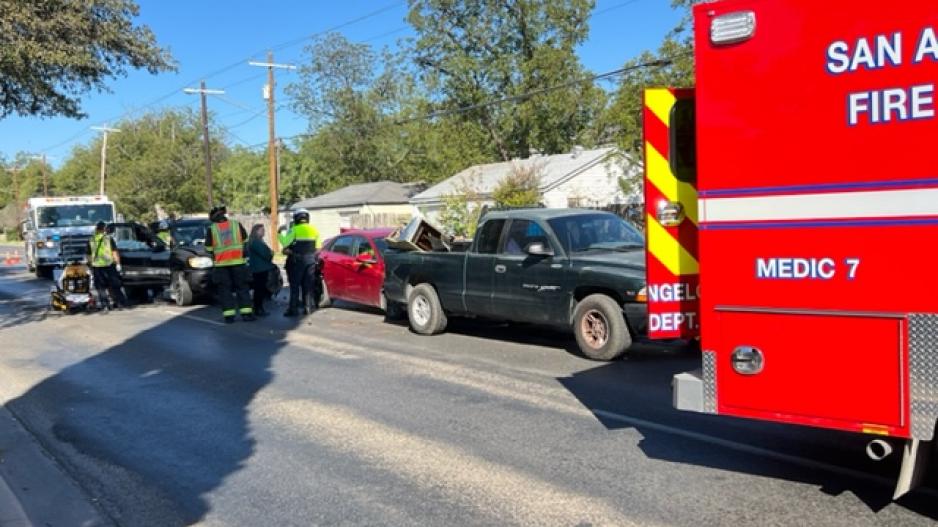 Most Recent Videos