SAN ANGELO, TX – One passenger was hospitalized after a three vehicle crash in east San Angelo Thursday afternoon. 
According to San Angelo Police Department Traffic Division investigating officer Younts, a maroon Chevrolet Tahoe was westbound on Koberlin and a white Chevrolet Malibu was northbound on Malone St. stopped at the stop sign.  
The driver of the Malibu attempted to cross Koberlin and crashed into the Tahoe.  The collision spun the Tahoe around driving it into a parked car.  
Watch video from the scene below: 
A passenger in the Tahoe was taken by ambulance to Shannon Medical Center with non life-threatening injuries.  
The driver of the Malibu was issued a citation for failure to yield the right of way at a stop sign.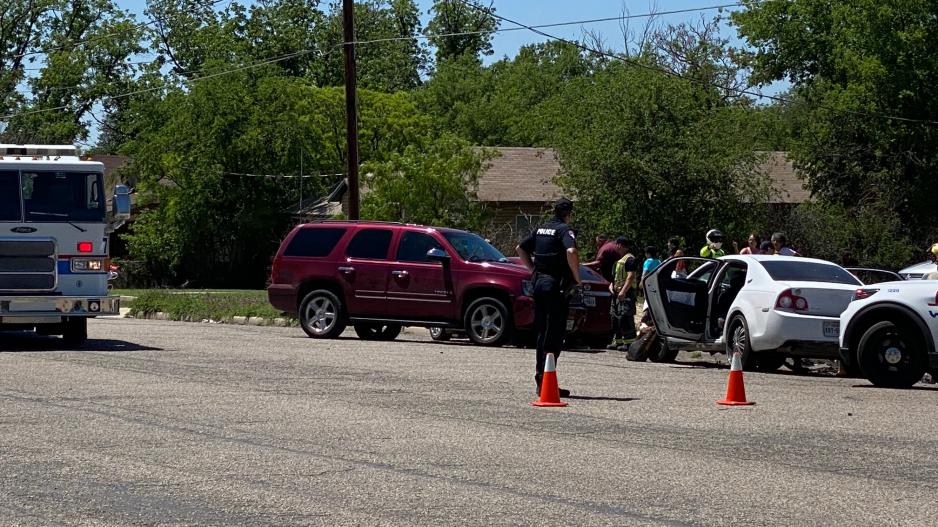 Most Recent Videos