SAN ANGELO, TX – Shortly before 7:00 p.m. Wednesday San Angelo Police Officers were dispatched to the intersection of S. Bryant Blvd. and Washington Dr. in front of Desiree's Preferred Gentlemen's Club for a report of a major two vehicle crash.
According to reporters on scene and scanner traffic, a Dodge Ram pickup and a Toyota Corolla crashed at the busy intersection forcing the Toyota into a traffic sign pole in the corner of the strip club parking lot.
An official report from the scene was not immediately available, but the Corolla appeared to have significant damage to its front end from contact with the pole.  The Ram sustained damage from the pole as well.  Photos below show the damaged pole laying on the ground after the crash.  
Injuries and citations are unknown at the moment, but it appeared at least one person was transported to the hospital. 
Both vehicles were removed from the scene by tow trucks.
Watch video and see photos from the scene below: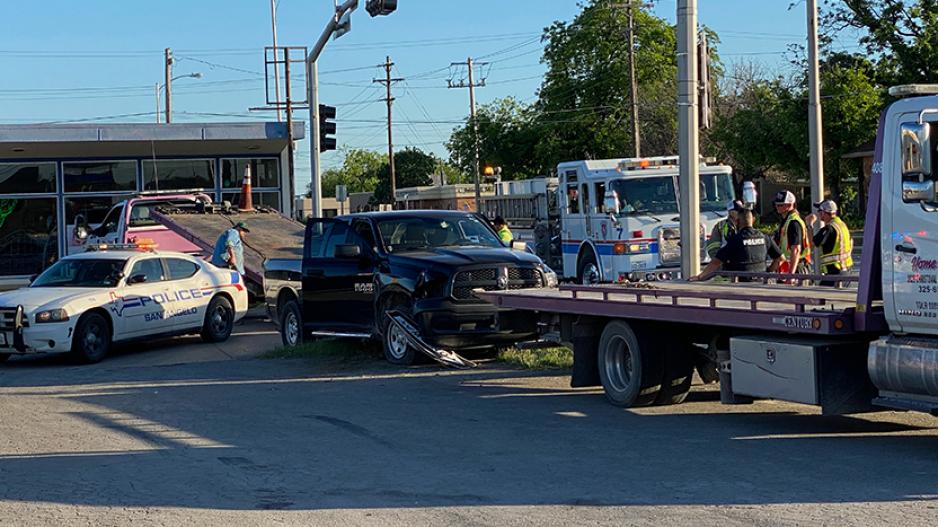 Most Recent Videos