SAN ANGELO, TX – Texas Department of Public Safety troopers have revealed more information about Thursday night's fiery crash.
According to the Texas Department of Public Safety, on Jan. 7, troopers with Department of Public Safety were dispatched to US 277, 8 miles North of San Angelo for the report of a major crash with a possible entrapment.
When the troopers arrived they found a 2013 Ford Escape and a 2018 Toyota RAV 4 that had crashed in the middle of the road way. The Escape was completely engulfed In flames as troopers arrived.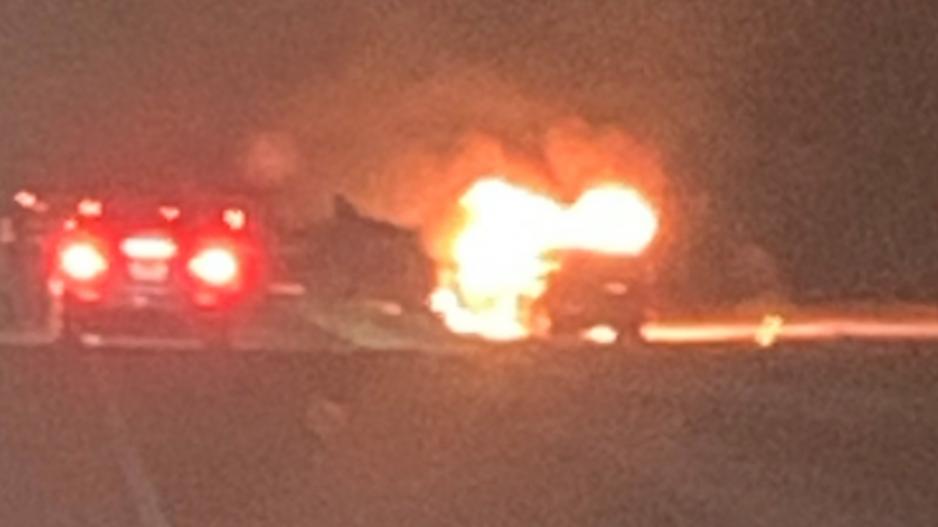 Further investigation revealed the RAV 4 was northbound on US 277 attempting to pass a truck tractor.  The Escape was southbound on US 277.  RAV 4 did not have sufficient distance to complete the pass and struck the Escape head-on. 
The passenger of the Escape died as a result of injuries sustained in the crash and has not yet been identified.
The driver of the RAV 4, Thao Le, 45, of Lincoln, NE, was transported to Shannon with Incapacitating Injuries.
The driver of the Escape, Bishnu Paudel, 49, from an unknown location, was taken to Shannon Medical Center with incapacitating injuries.
Most Recent Original Videos