Gruene Hall Finally Reopens After Pandemic Shutdown
GRUENE, TX – Texas' oldest dance hall has officially reopened as of Saturday night despite the fears of spreading coronavirus. 
Texas Country Music Singer Jack Ingram posted on his twitter Sunday afternoon following an acoustic show at Gruene Hall the night prior: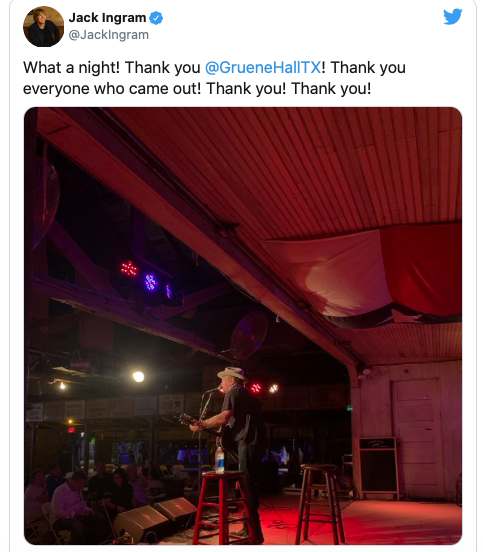 This is the first show in Texas' oldest dance hall since Governor Abbott closed down bars to fight the spread of coronavirus. 
Ingram's show on Saturday sold out. Shows are now being scheduled for every weekend.
Get more stories like this by signing up for our daily newsletter, The LIVE! Daily.