Sunday's Horrific Crash of 2 SUVS Caused by Failure to Yield Right-of-Way: DPS
SAN ANGELO, TX — At around 3 p.m. Sunday, two SUVs collided on U.S. 87 at the FM 2105 intersection. According to the Texas DPS, this is how the crash happened.
A driver of a Chevrolet Equinox was westbound on FM 2105. At the intersection of U.S. 87, the Equinox driver made a complete stop before proceeding across the northbound lanes to turn southbound on U.S. 87.
However, while crossing the northbound lanes, a driver of a Toyota RAV4 struck the Equinox on the driver's side.
The Equinox driver suffered minor injuries and the two passengers inside the Equinox were treated at the scene.
The driver and two passengers of the RAV4 were rushed to Shannon Medical Center with injuries.
DPS did not release the names of those involved.
The initial investigation determined that the driver of the Equinox failed to yield the right-of-way to the RAV4, a spokesman for DPS said.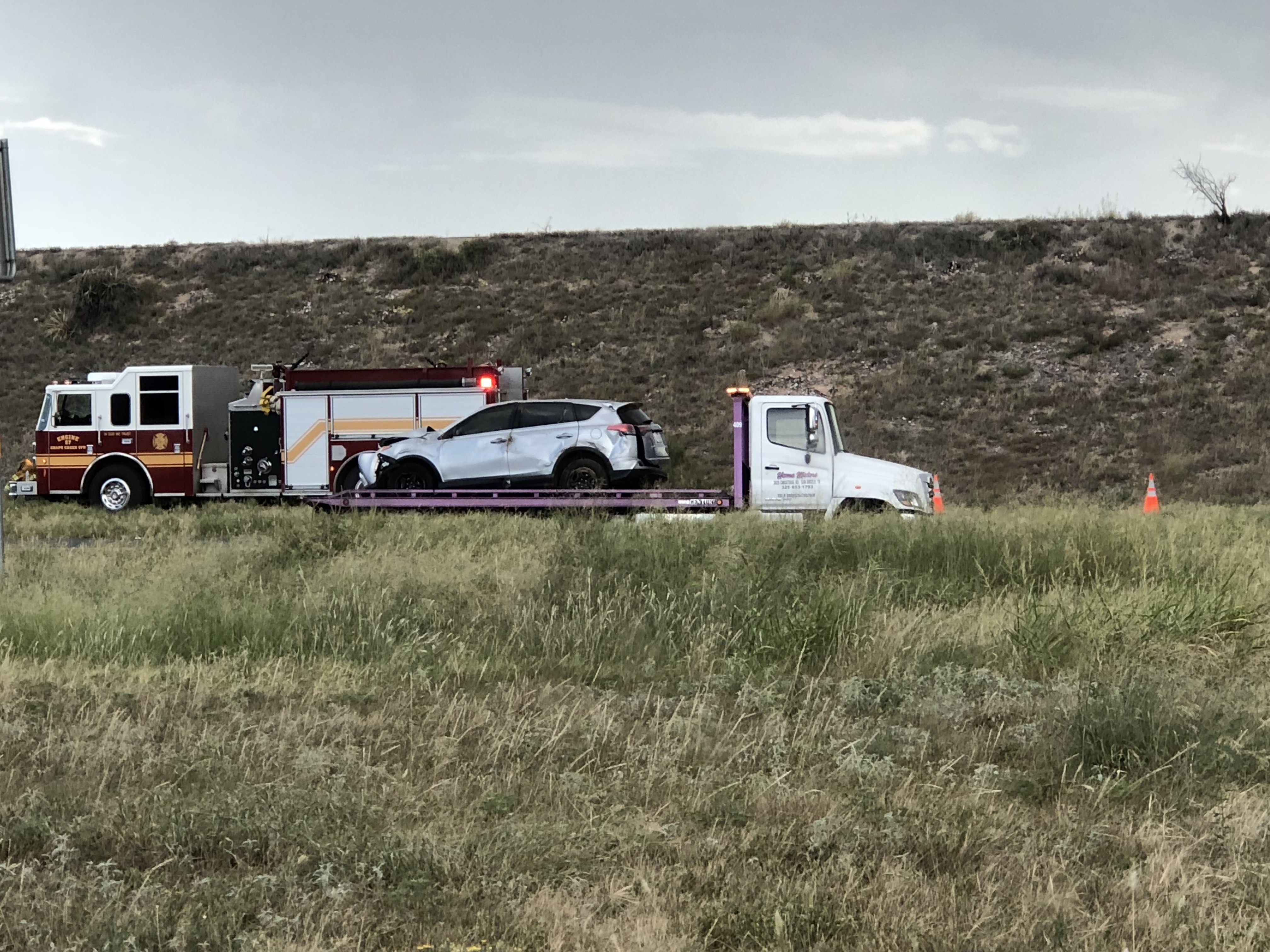 Above: A Toyota RAV4 is loaded up on a Home Motors flatbed following a crash on U.S. 87 at FM 2105 on Sept. 2, 2018. (LIVE! Photo/John Basquez)
Get more stories like this by signing up for our daily newsletter, The LIVE! Daily.