San Angelo Woman Faces Manslaughter Charges in Fatal Crash That Killed a Child
SAN ANGELO, TX — A Tom Green Country grand jury indicted a young woman for manslaughter for failing to properly secure her child passengers, leading to the death of a 1-year-old girl.
Ramos was driving north on U.S. 67 towards Miles on March 22. At around 2:20 p.m. Ramos' 2008 Ford F-150 drifted across the center median and into the southbound lanes. Ramos overcorrected back to the right, but ended up in a side-skid that led to the pickup rolling over several times across the northbound lanes, and across the barrow ditch, coming to a rest on the east side of the roadway.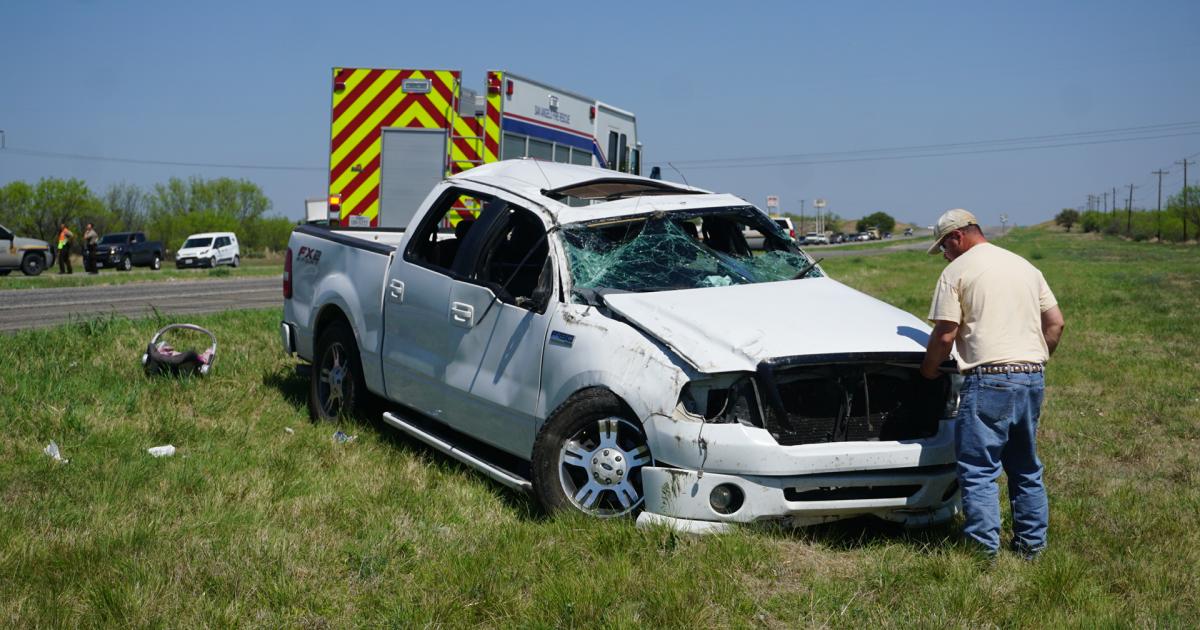 Above: Rollover on US 67 (LIVE! Photo/Cameron Niblock)
Inside the F-150 were two children, a 1-year-old girl and a 3-year-old boy. According to DPS statements that day, both children were ejected from the F-150 during the rollover. The girl was critically injured and taken to Shannon Medical Center via helicopter ambulance. She died at the hospital.
The boy suffered minor injuries. Ramos was wearing a seatbelt and was not seriously injured, DPS said at the time.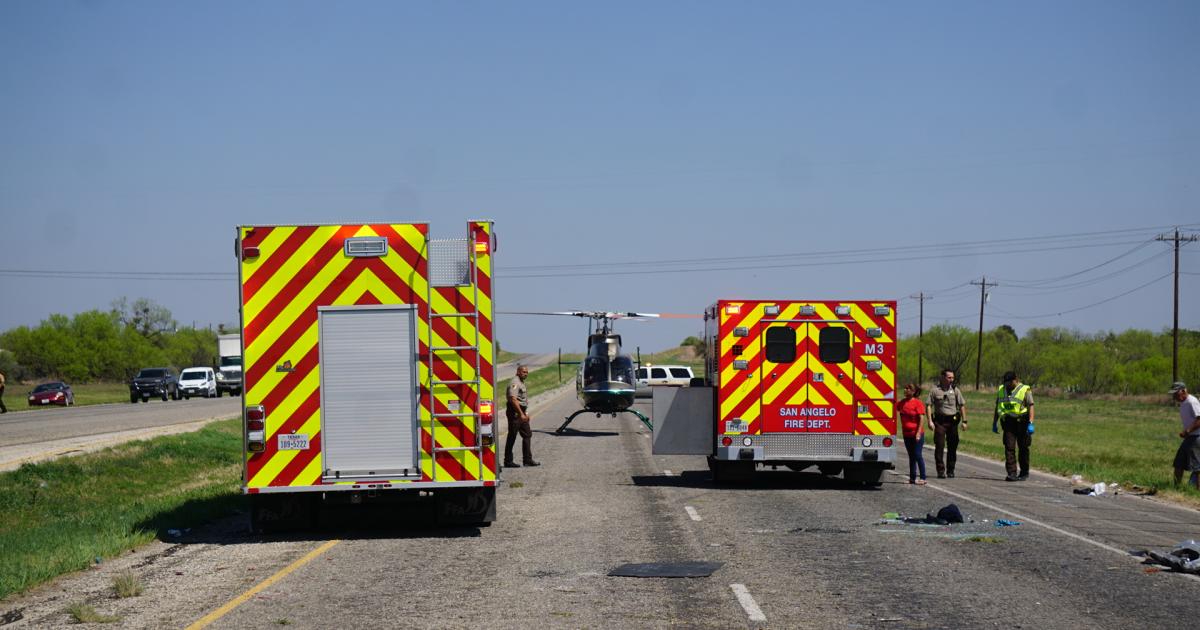 DPS spokesman Sgt. Justin Baker said the day of the crash, "During the investigation, it was determined the vehicle did have two child safety seats, although it doesn't appear as though the child safety seats were properly installed, or the children were not properly installed at the time. Both children were ejected during the crash."
At the grand jury held Sept. 6, the lead investigator of the crash, Trooper Jaron Yarbrough testified about the facts of the case. The driver, Ramos, was indicted for recklessly failing to properly secure the 1-year-old girl in a car seat leading to her death, the indictment states.
Ramos was arrested Oct. 2 on charges of manslaughter, a second-degree felony. If she is convicted, she faces five to 20 years in prison. DA John Best is prosecuting the case, according to the indictment.
Ramos was 20 years old on the day of the crash. She is out of jail after posting a $15,000 bond.
Get more stories like this by
signing up for our daily newsletter, The LIVE! Daily
.