SAN ANGELO, TX - At approximately 4 p.m., San Angelo firefighters dispatched to the 700 block of Spaulding St. for a structure fire. Upon arrival, they found a shed immersed in flames.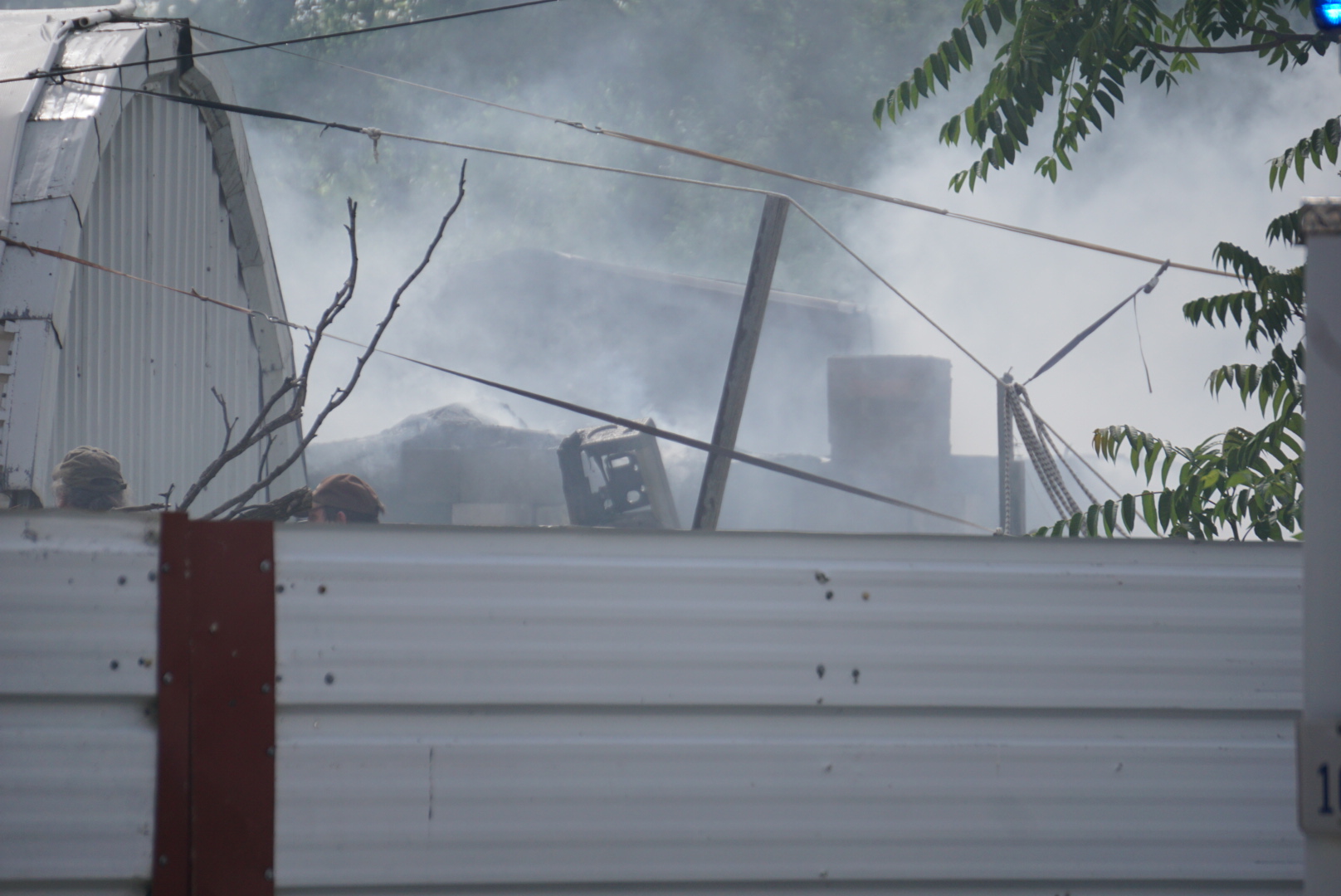 Currently, the fire has been contained and firefighters are in overhaul. The Fire Marshal has been called out to the scene, and officials are looking for an individual possibly tied to the fire in the area.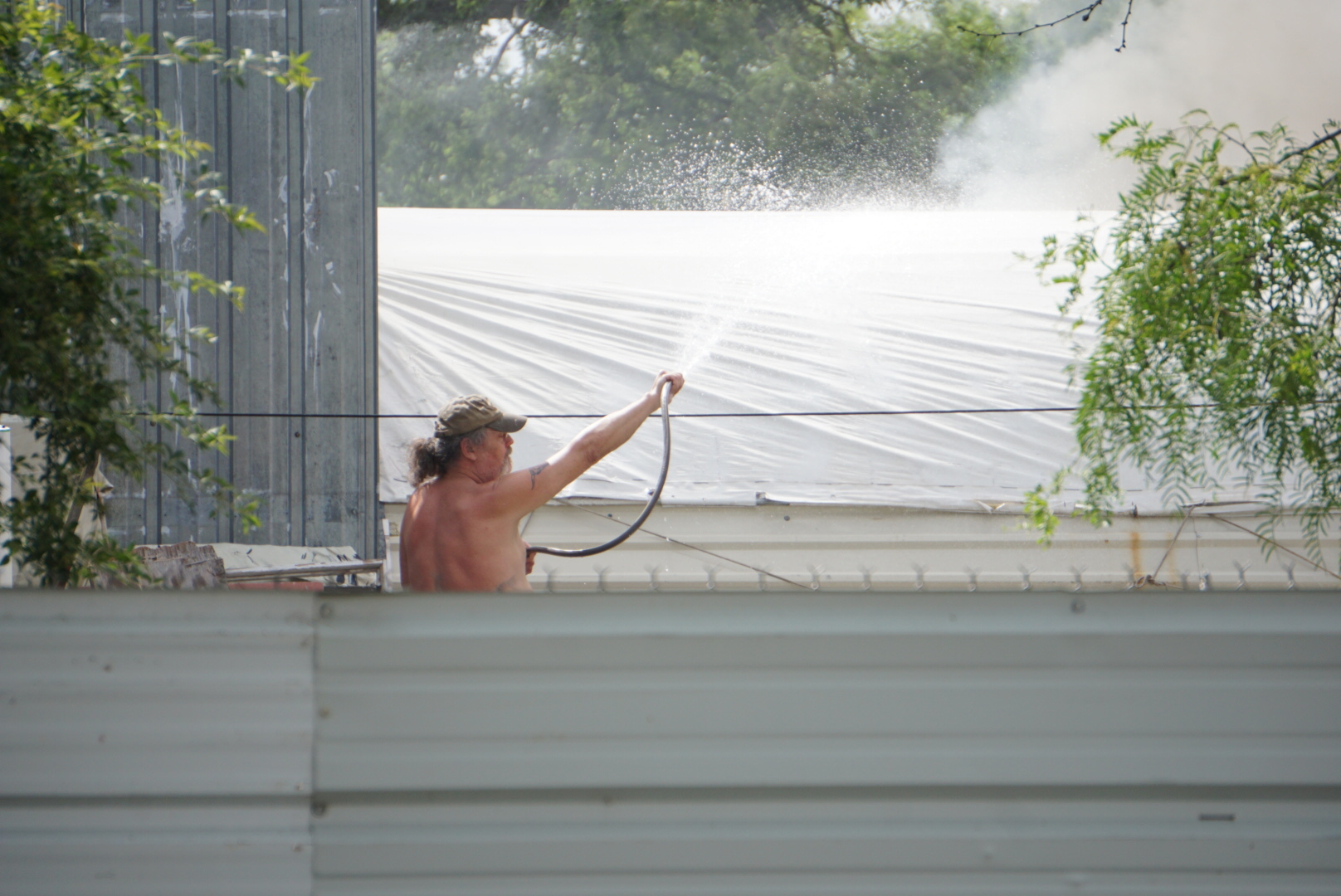 LIVE! is on scene and we will provide more details once available.
Update @ 5:20 p.m.
Joanna Jackson, an investigator with the Fire Marshal's Office, said the fire on Spaulding St. started in an "accessory building" in the backyard. The main investigator of the fire, Kim Ingram, spoke to the occupants and they are trying to work out the details.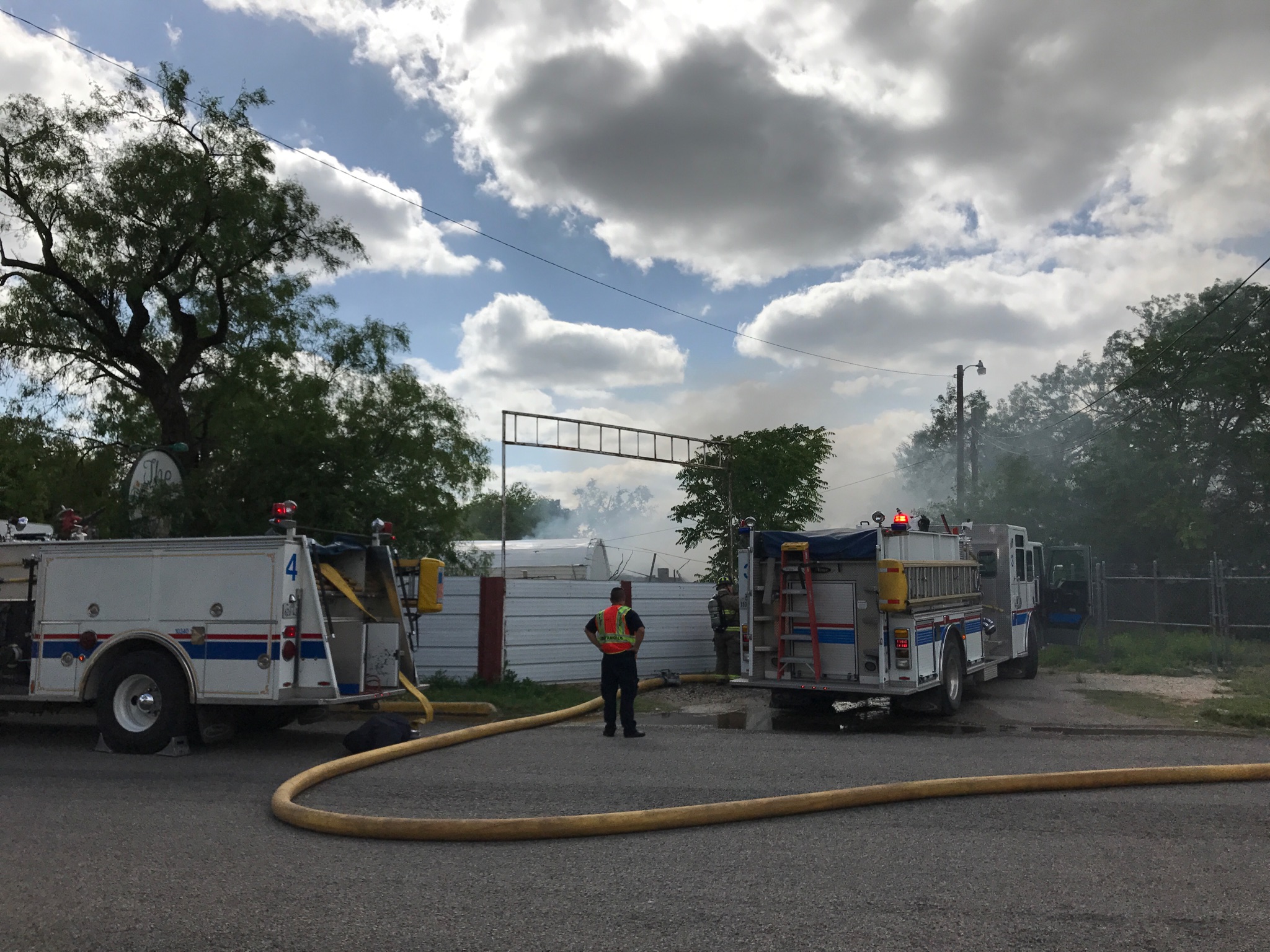 Apparently, there were a few people seen leaving the scene, so officials "are looking into that," she noted. However, at this time, the investigation is in the early stages, and officials have yet to determine the start or more details of the fire.
"The yard is very full, so we're having a little trouble getting there," said Jackson. Because of the challenges investigators face, she said it will be a few hours before investigators have more information.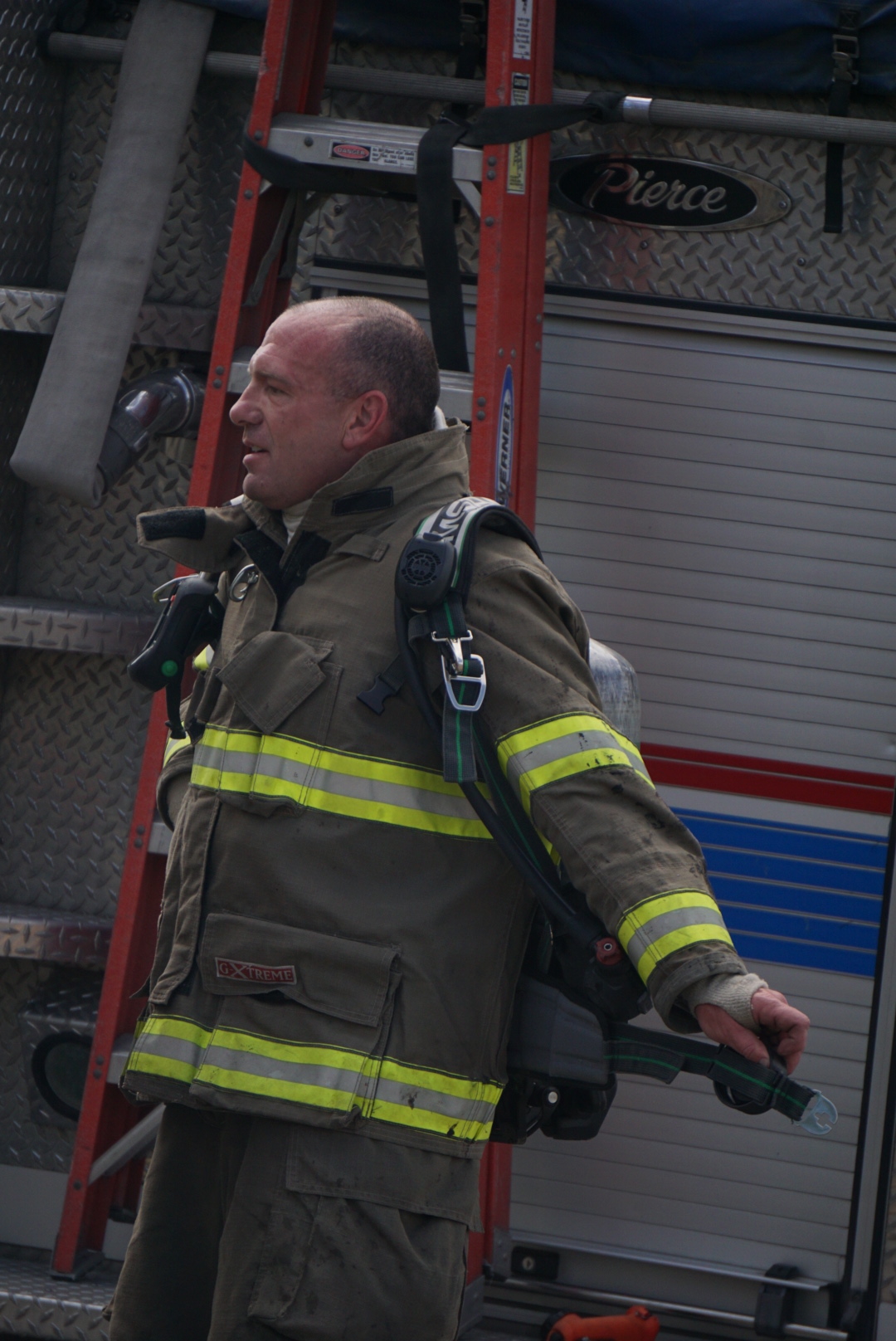 In addition to the shed, a nursery in the area that was torn down two or three years ago by the Dangerous Buildings program received exposure damage from the heat of the fire. 
Jackson said the shed had tools and other items in it, and one man was overheard saying, "There goes my man cave."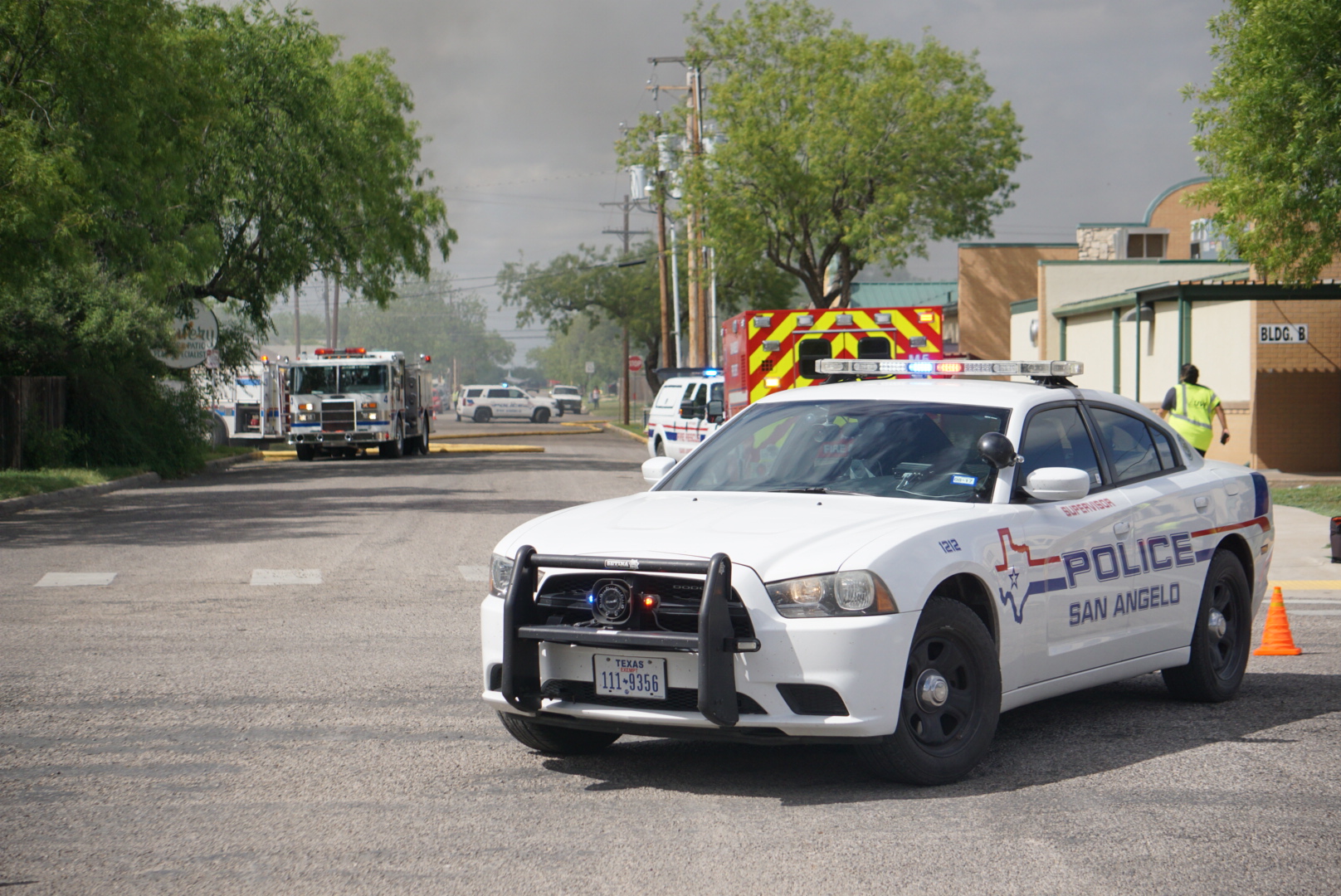 "I assume it was a storage/workshop kind of building," Jackson noted.
Three engines responded to the fire overall, and there were no reported injuries.
Most Recent Videos