Pedicyclist Injured After Crashing into Toyota Tundra
SAN ANGELO, TX - This afternoon, a 55-year-old pedicyclist went to Shannon Medical Center after crashing into a Toyota Tundra on Johnson and Knickerbocker.
"It appears the Toyota Tundra was making a left turn, and the pedicyclist came from west to east and collided with the back of the truck," said Officer Loudermilk.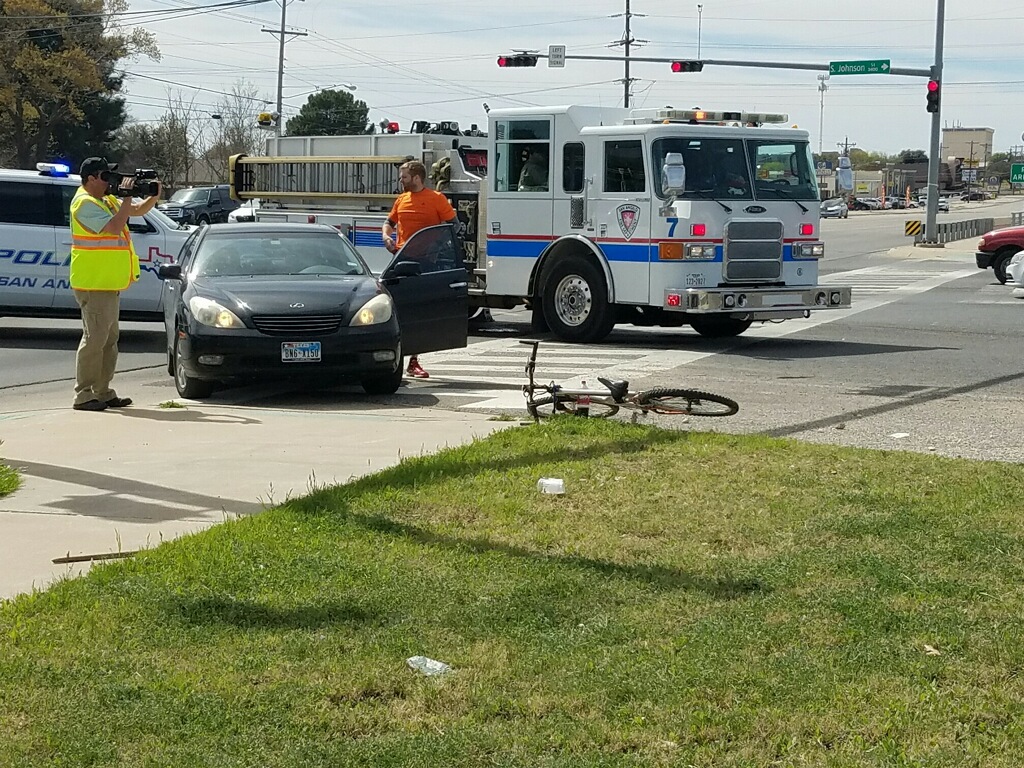 The cyclist was transported to Shannon Medical Center with injuries that appeared to be non-life threatening. It appears he hit the corner panel and fell off his bike, noted Loudermilk.
He added that there was a single occupant in the pickup who he did not sustain any injuries.
At this time, no citations have been issued. More has to be done in the investigation, Officer Loudermilk stated.
Get more stories like this by
signing up for our daily newsletter, The LIVE! Daily
.