Two Cars Collide In Front of Fuentes Cafe, One Traffic Light Down
SAN ANGELO, TEXAS -- Shortly after 8 a.m. Wednesday morning , San Angelo Police Department and First Responders dispatched to a major crash at the intersection of W. Beauregard and Chadbourne.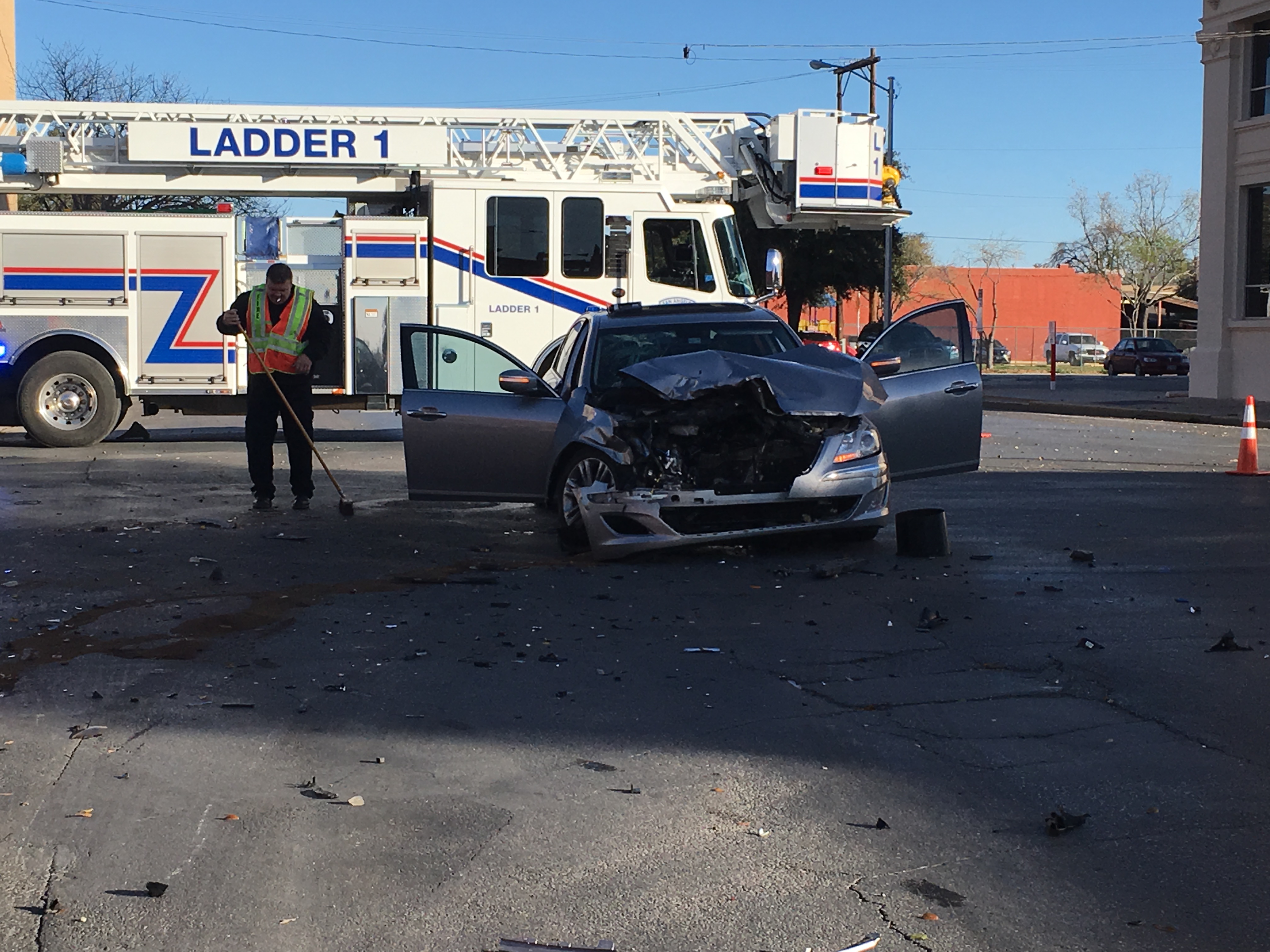 The two cars involved in the crash, a red Dodge Ram and a silver Hyundai sedan, both sustained "pretty serious damage," said San Angelo Police Department Officer Palmer. The Dodge was traveling southbound on Chadbourne and the Hyundai westbound on Beauregard.  
Officer Palmer confirmed that the red dodge was "southbound  coming from Abilene;" however, "the [female driver] said she was lost and never saw the light."
"The collision caused the Dodge to veer right [and] take out the traffic light," Officer Palmer explained.
For some time, South Chadbourne was partially closed between W. Harris Avenue and E. Twohig Avenue, and W. Beauregard was closed between S. Irving and S. Chadbourne. 
No major injuries were sustained from the collision, but city crews had to work on the fallen traffic light on the corner of Chadbourne and Beauregard next to Fuentes Cafe Downtown.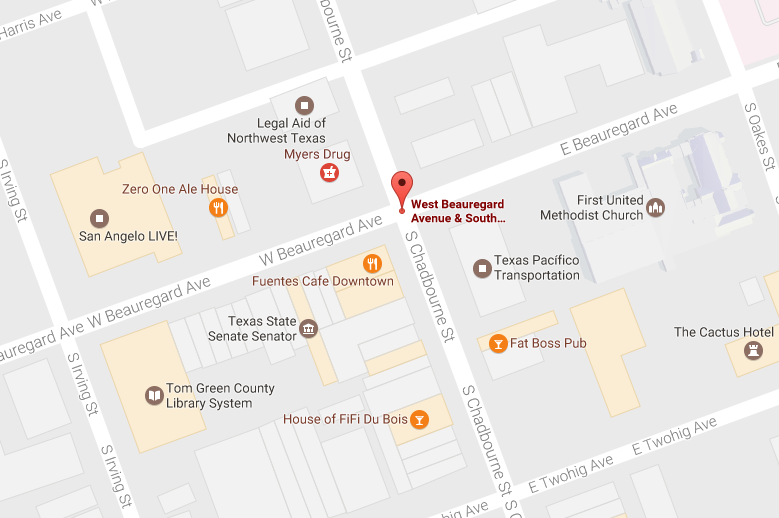 Above: Location of the major motor vehicle accident. 
The driver of the red Dodge truck was issued a citation for running a red light. 
Get more stories like this by
signing up for our daily newsletter, The LIVE! Daily
.