Unlicensed/Uninsured Driver Takes Out Telephone Pole on Pecan St.
SAN ANGELO, TX - This evening, just before 5 p.m., San Angelo Police responded to a major crash on 22nd St. and Pecan. The driver of a four-dour sedan crashed into a telephone pole on the northeast corner of the intersection. After crashing, the male driver fled the scene without leaving his information, and before officials arrived.
SAPD Traffic Division Officer Brian Bylsma said he was dispatched to the location initially for an unknown crash. Upon arrival, he learned the crash involved a single vehicle that collided with a telephone pole on the northwest corner of the intersection.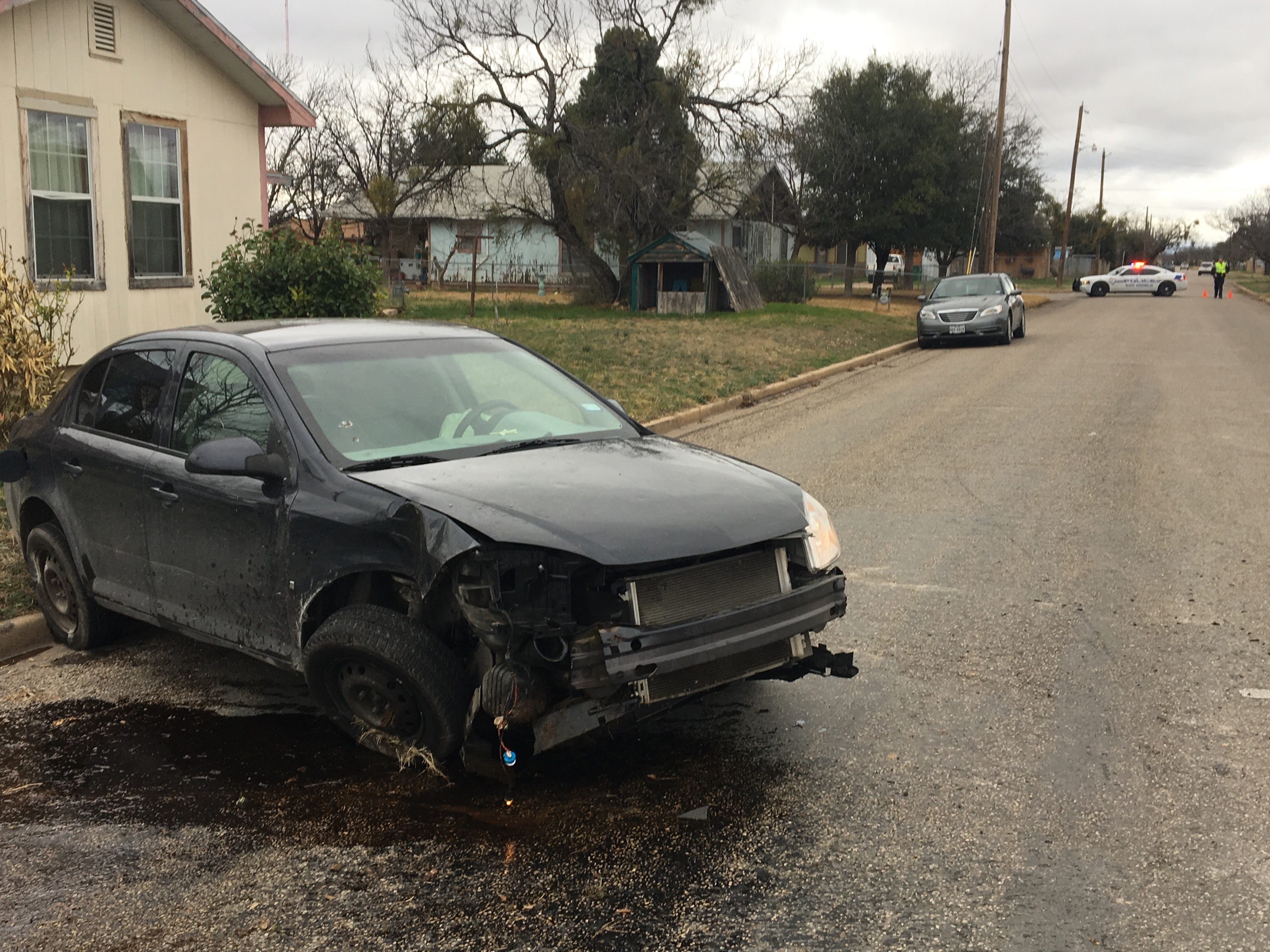 "The vehicle was a 2009 Chevy Cobalt," said Bylsma. "The investigation revealed that it was traveling northbound at a high rate of speed. The driver attempted to stop at a stop sign and ended up losing control, [slid] sideways and [slid] into the pole."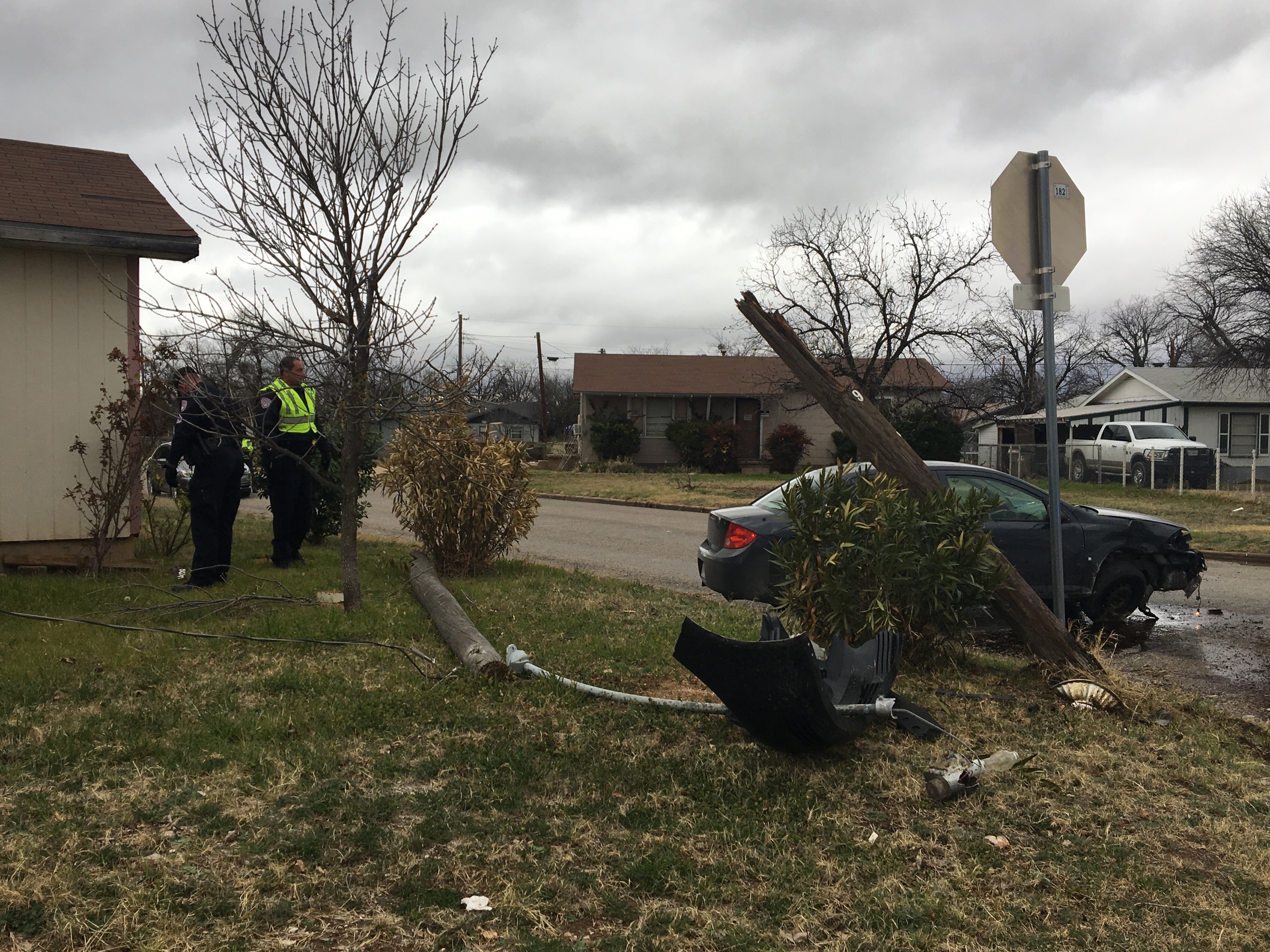 Prior to SAPD's arrival, and as stated previously, Bylsma said the driver of the vehicle fled the scene. However, information obtained by witnesses allowed the officers to identify him.
"They caught him several blocks away and brought him back to the crash scene," Officer Bylsma said. "After talking to all the witnesses, and the individual in the vehicle, he admitted to driving; he admitted to being in the accident; and he also admitted to leaving the scene without reporting the accident."
The driver was issued five citations, Officer Bylsma noted: one for driving with an invalid license; one for no insurance; one for having the wrong registration decal on the windshield; one for expired plates; and one for failing to stop and leave information at the scene of a crash.
Officer Bylsma added that there were no reported injuries sustained in the crash.
Get more stories like this by
signing up for our daily newsletter, The LIVE! Daily
.