Iraan Community Grieving over Death and Tragedy of Cheerleader Bus Crash
BIG SPRING, TX- At about midnight, a short school bus carrying Iraan High School cheerleaders collided with an 18-wheeler. CBS 7 reported Saturday morning that one of the two adult sponsors who was riding on that bus was pronounced dead. She was identified as Liz Pope.

Above: Liz Pope, an Iraan-Sheffield ISD teacher and sponsor of the high school cheerleading squad. (Liz Pope'sFacebook page)
CBS 7 is on scene covering the bus crash that occurred in Howard County, and reported, "According to an Iraan football parent, a school bus carrying cheerleaders was involved in a crash on Interstate 20 between mile marker 174-176."
The crash occurred after the Iraan Braves won their quarter final football game. While traveling back from Colorado City, the bus collided with the 18-wheeler.
CBS 7 also said, "The parent says all students are alive, but some are being sent to the hospital to be treated for their injuries."
Raw footage from NewsWest9:
The extent of the injuries endured by the passengers are unknown at this time.
This is a developing story and information will be provided as it is available. 
Below, a NewsWest9 Facebook video:
Update: 1:03 a.m. 
An update from CBS 7 stated, "According to spokeswoman Amanda Moreno with Scenic Mountain Medical Center in Big Spring, eight people involved in the bus crash have been taken to the hospital." 
The hospital where the victims were transported to has not been confirmed yet. However, some of injuries of the victims have been provided. As of now, two people are in critical condition, and two are listed in serious condition.
More information will be provided as it becomes available. 
Update 1:32 a.m.
Oscar Villareal, a Texas Department of Public Safety (DPS) Officer, confirmed that the scene of the crash has presented challenges for the investigation due to heavy traffic and the placement of the median. 
Due to the crash, traffic along I-20 East of Big Spring has remained backed up. 
Additionally, CBS 7 reported, "Scenic Mountain Medical Center Spokesperson Amanda Moreno confirms that one patient has been transported to another hospital for treatment, but could not confirm that patient's name, condition or which hospital they were sent to."
The on-scene reporter for CBS 7, Sarah Holden explained that sources with Iraan-Sheffield ISD explained, "Of those eight victims, two are in critical condition right now. We also know that another two have broken legs, as well as another victim that has been transported that has a broken leg and broken arm. We are being told that one of the victims had to be intubated in order to help her breath properly. Right now, that victim is unconscious."
Update 3:04 a.m.
The bus with the cheerleaders was in an Iraan High School caravan of buses traveling from the high school football playoff quarterfinals when the crash occurred. Earlier Friday night, Iraan's football team defeated Munday 40-12 at Wolf Stadium in Colorado City and will advance to the state semifinals. Big Spring ISD provided coach buses to transport the uninjured students back to Iraan, CBS 7 reported.
The status of the other victims involved is still unknown at this time.
Via Twitter:
Iraan cheerleader bus is being towed away. Traffic still at a stand still on I-20. pic.twitter.com/VjDkh0b4ip

— Tera Talmadge (@TeraTalmadge) December 3, 2016
Update: 10:15 a.m.
This morning, CBS 7 reported that Howard County Justice of the Peace Robert Fitzgibbons confirmed that a 52-year-old woman, identified as Liz Pope, was pronounced dead following the crash between an Iraan bus transporting cheerleaders and an 18-wheeler.
Additionally, School Board President of Iraan-Sheffield ISD Margaret G. Holmes said three of the cheerleaders involved in the crash have been transported to a Lubbock hospital for treatment. She also confirmed that the other cheerleaders involved in the crash have been treated and released.
Update: 11:42 a.m.
In another update, CBS 7 spoke once more with the Iraan-Sheffield school board president, and Holmes said following the news of Pope's death, the community is "heartbroken."
"And our community is grieving," she told CBS 7 reporters.
Holmes also mentioned that Pope's sister, Christina Garlock, is currently being treated at a Lubbock hospital.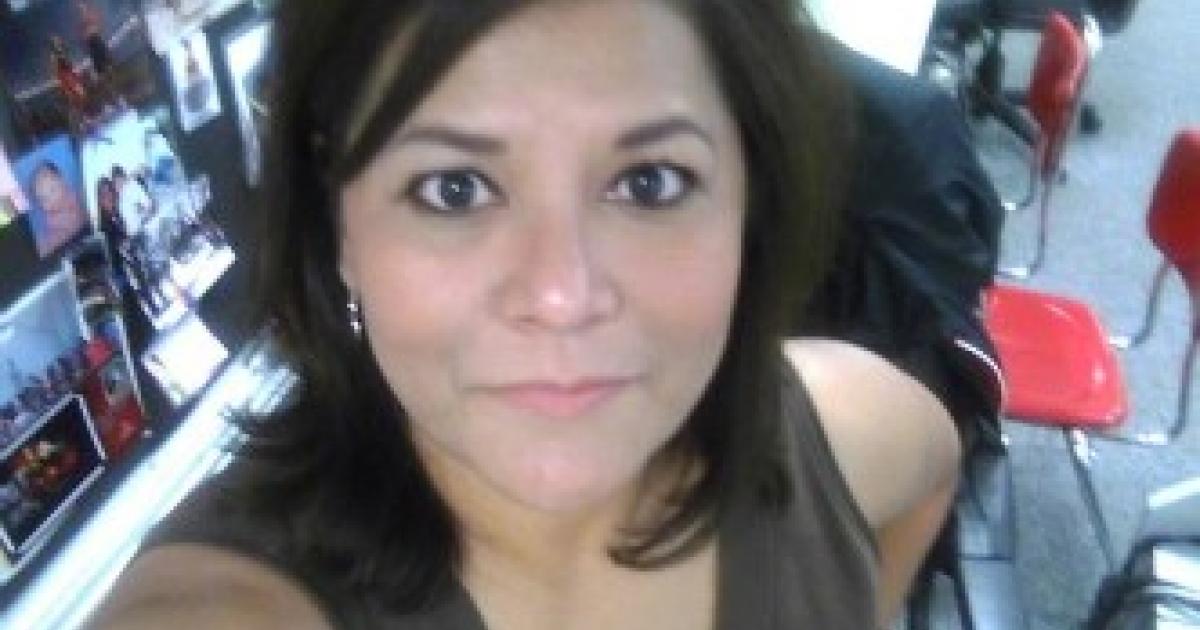 Above: Christina Garlock in this undated photo from the Iraan-Sheffield ISD Band Alumni website. She is listed in critical condition following the bus crash on Dec. 2, 2016. 
At this time, there is still no official information on what caused the crash. However, Holmes said, "We will unite and come together and support one another. [...] We've made it through other tragedies, and I'm sure we'll make it through this one."
Update 12:52 p.m.
"We lost a sponsor, the other has broken ankles, legs, ribs, a pelvis, and bone in her back. One cheerleader has fractures in her spine, one has a fractured skull and jaw, one was intubated and all four are going to Lubbock.One got stitches in her elbow and a sling for 10 days, as well as a broken nose. Others have scrapes and bruises. Please continue to pray."
Update 3:16 p.m.
The Texas DPS released a preliminary report on what caused this crash. The details are here.
Get more stories like this by signing up for our daily newsletter, The LIVE! Daily.