Two Rushed to Hospital After Multi-Vehicle Crash into Utility Pole
At least two people were rushed to the hospital with injuries in a crash on Sunset Blvd. just before 6:30 p.m. Monday. The crash brought down a light pole and live electrical wires are dangling, closing the throughway.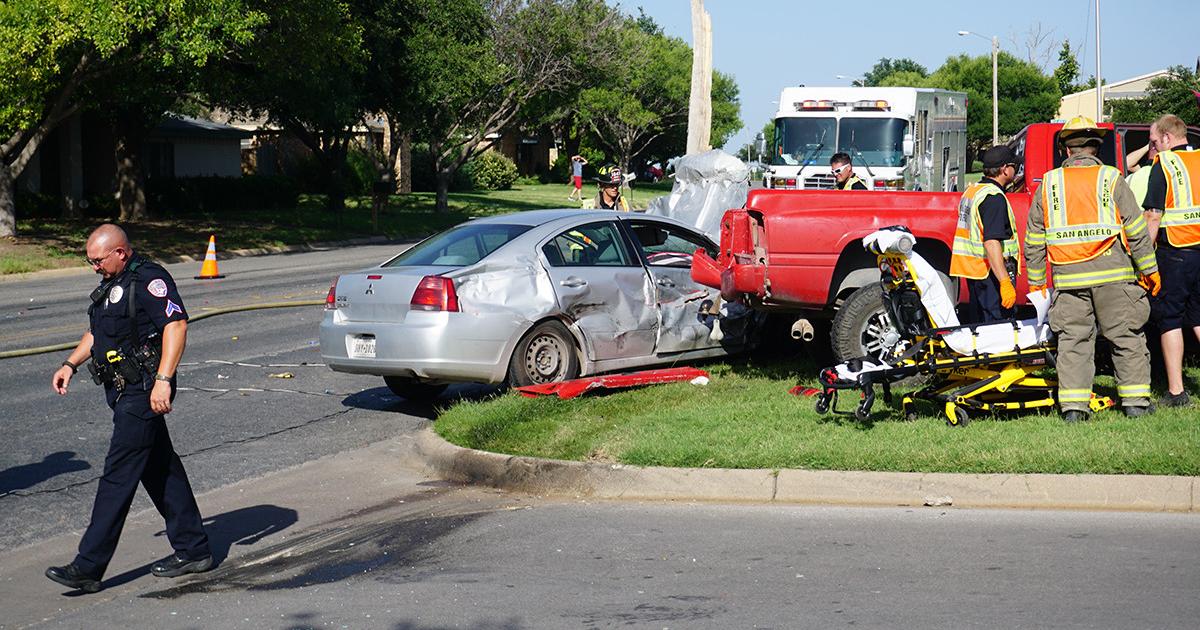 It happened near the intersection of Sunset Blvd. and College Hills Blvd. in front of Albertson's. At first glance, it looks like a two-vehicle crash between a Mitsubishi Gallant and a red Dodge Ram pickup.
The battery of the Ram in the engine compartment went flying about 50 yards, spraying battery acid over the vehicles of passers-by.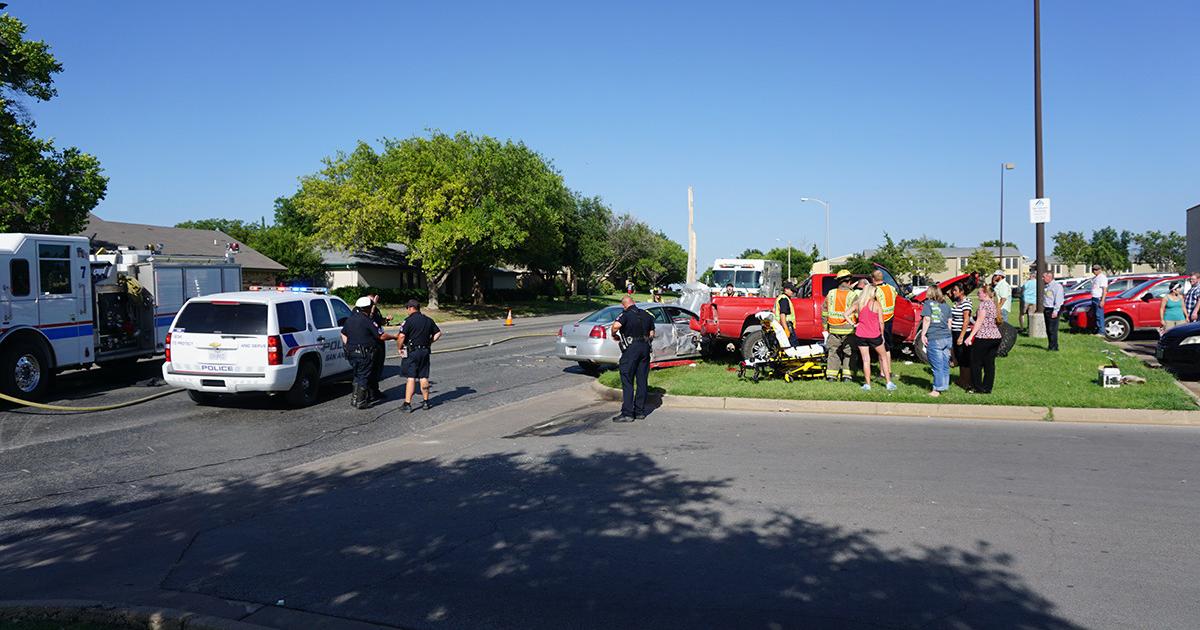 Our reporter has information that the wreck began when the Galant hit a Camry before ramming the rear of the Ram.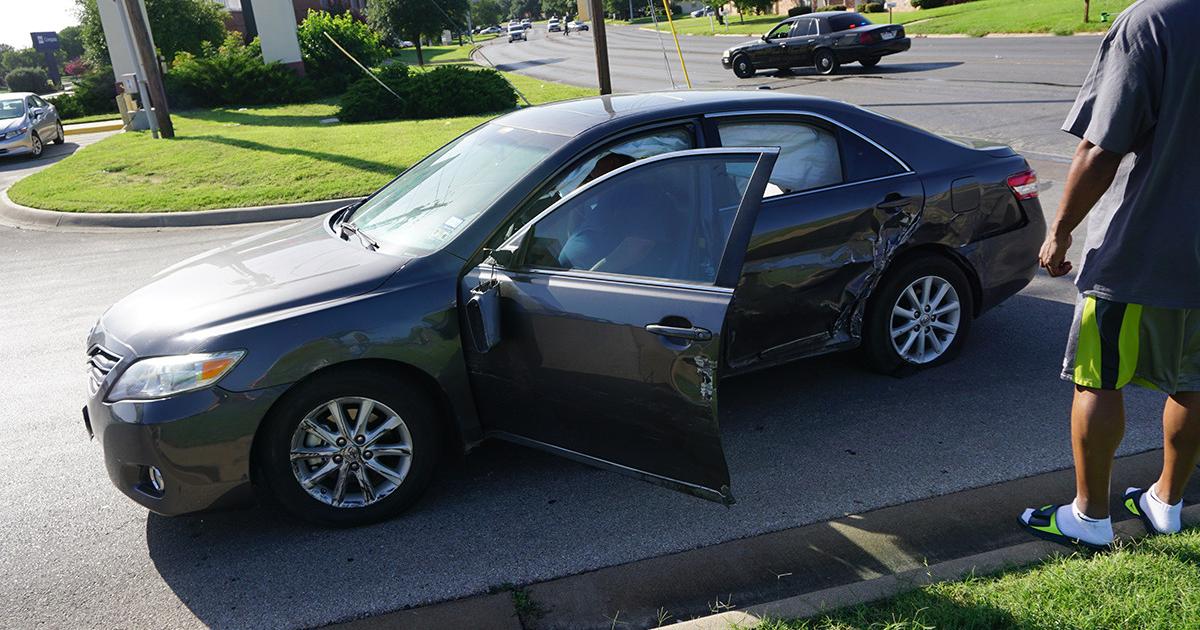 Above: The Toyota Camry that was the first vehicle hit in this crash. (LIVE! Photo/John Basquez)
Update 7 p.m.
The silver Mitsubishi Galant was southeast-bound on Sunset traveling at a high rate of speed, police said.
As he passed through College Hills Blvd., the Galant driver could not maintain vehicular control. The driver first struck a Toyota Camry, and then continued eastbound and slammed into the red Dodge Ram that was waiting to exit Albertson's parking lot.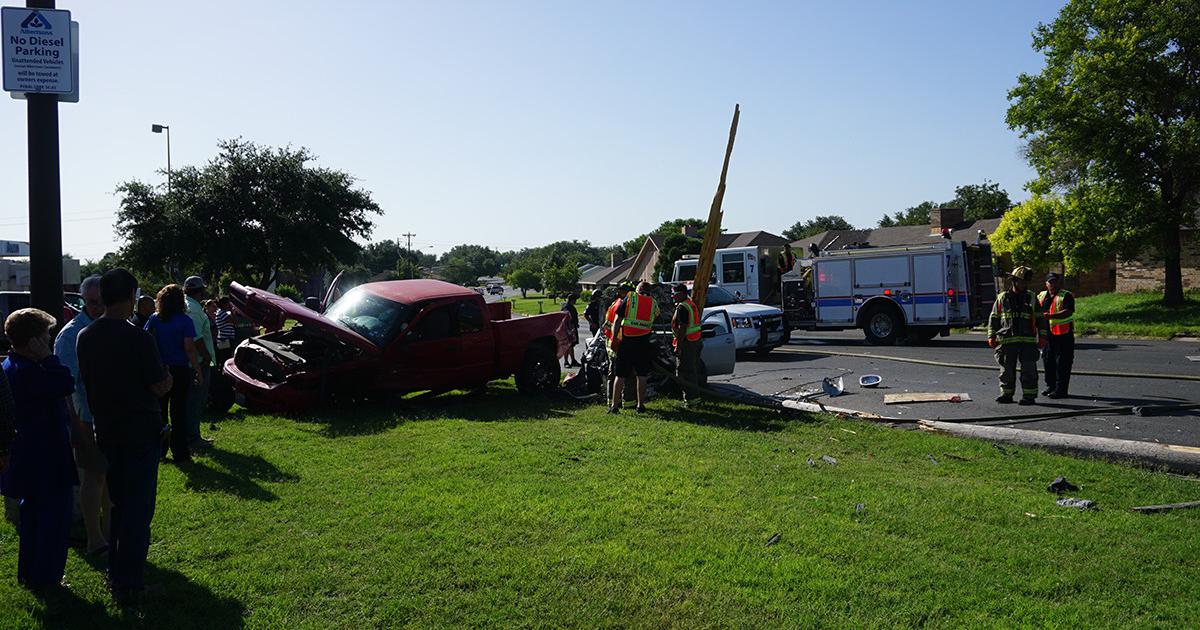 The Galant then collided with the utility pole.
Police said that the Ram truck's battery exploded after impact, propelling the battery casing out of the engine compartment for approximately 50 yards. Battery acid damaged the paint on at least four cars parked in the Albertson's parking lot.
The total number of vehicles involved in the crash investigation is seven.
The driver of the Galant, a male of unknown age, was transported to Shannon Medical Center. As he was leaving the scene, police said that he possibly suffered a broken leg. The driver of the Dodge Ram suffered lacerations to the head and was also taken to the hospital.
Police said that multiple citations will be issued to the driver of the Galant. What he will be charged with is pending the outcome of the investigation.
Get more stories like this by signing up for our daily newsletter, The LIVE! Daily.