Downtown Crash Sends One to the Hospital
A major crash at E. Beauregard Ave and S. Oakes St. sent one man to the hospital complaining of having difficulty breathing, San Angelo police said.
A green Chevrolet Avalanche was west on Beauregard and a white Ford Ranger was headed north on Oakes. One of the drivers ran a red light, and the two trucks collided in the intersection.
San Angelo police do not have an independent witness to reveal which driver disregarded the red light.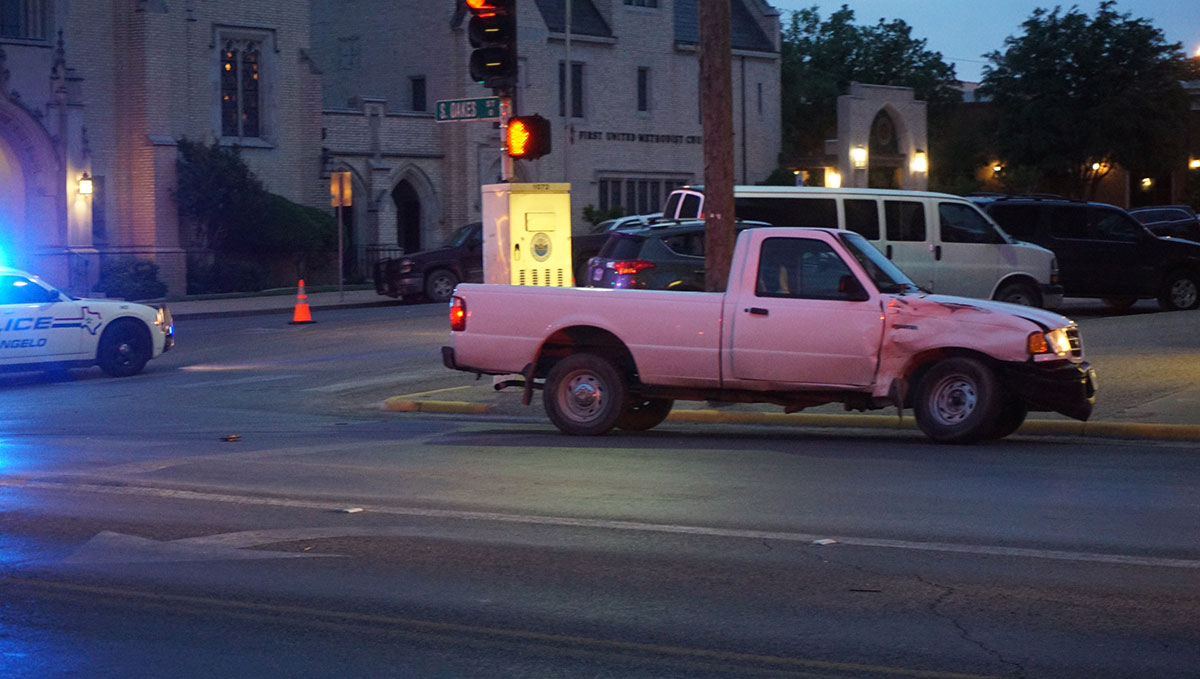 Above: The driver of this Ford Ranger was rushed to the hospital complaining of difficulty breathing. (LIVE! Photo/John Basquez)
The investigation continues at Shannon Medical Center where police will interview the Ranger driver.
The driver of the Avalanche was not injured. Both trucks are being towed or hauled to the wrecking yard.
So far, no citation has been issued.
Get more stories like this by signing up for our daily newsletter, The LIVE! Daily.