The Jaws of Life were used to extract the passenger out of a Jeep Liberty after a major crash at U.S. 277 and Country Club Road.
The crash involved two vehicles, a black Lexus SUV and a charcoal gray Jeep Liberty.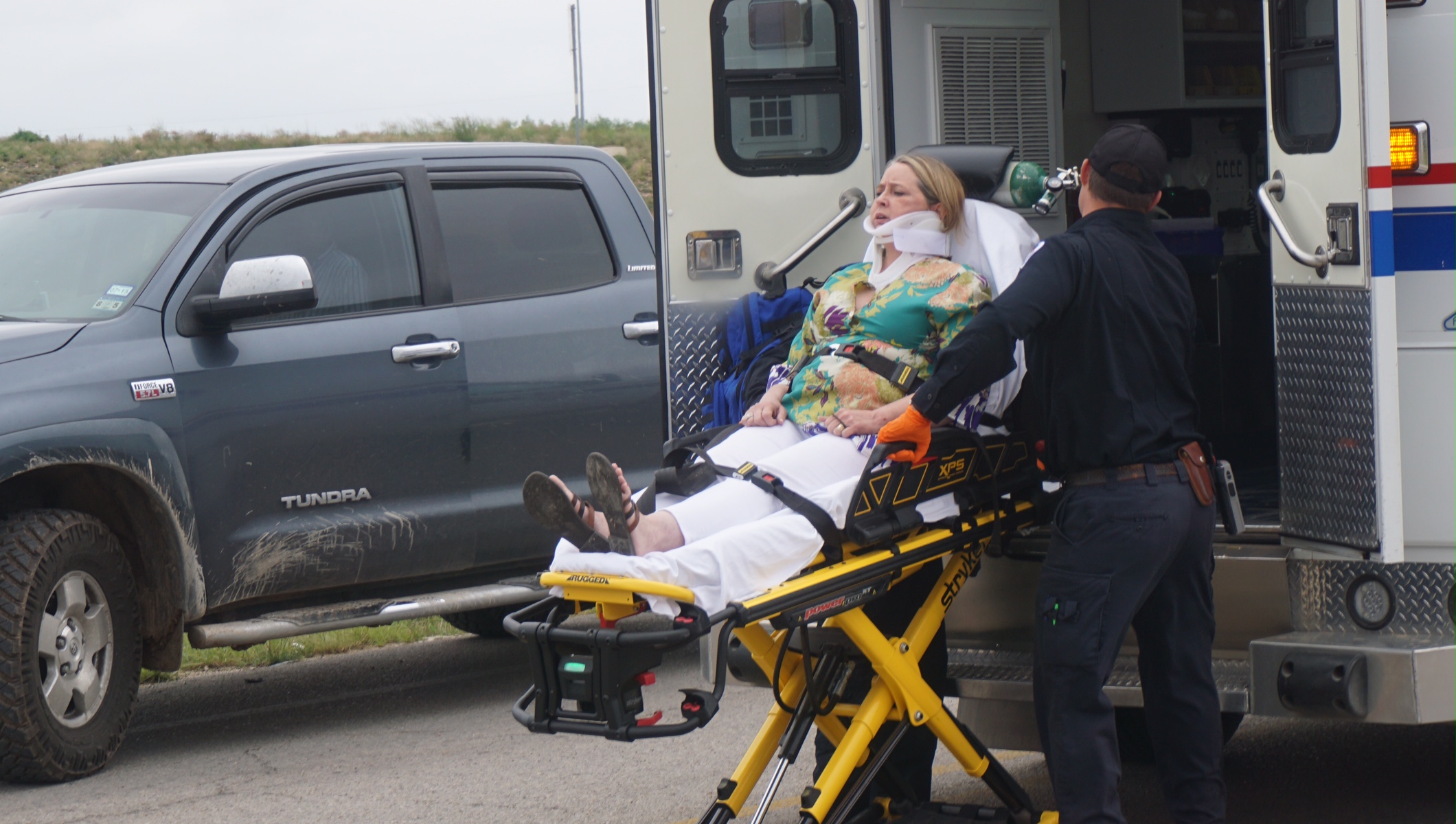 All occupants of both vehicles were seen receiving medical attention. The victim extracted from the Jeep was rushed to the hospital in an ambulance.
The crash happened just after 10 a.m.  Three San Angelo police motorcycle units, three squad cars, two SAPD SUVs, three ambulances, SAFD Engine 7, and fire rescue responded.
We will update this story when more information is available.
Update 11:10 a.m.
The gray Jeep was facing east on Grand Canal at the intersection of U.S. 277 attempting to turn north. But the driver of the Jeep failed to yield the right-of-way to a northbound black Lexus. That is how the San Angelo Police Department Traffic Division described the findings of their investigation.
Police confirmed that all occupants of both vehicles, three total, were rushed to Shannon Medical Center.
SAPD Sgt. Korby Kennedy said that the passenger of the Jeep was an 80-year-old man. The driver of the Jeep was a 72-year-old female. Both left the scene with incapacitating injuries.
The 51-year-old female driver of the Lexus was not injured badly. "I think she'll be okay, but a little sore," Kennedy said.
Below: A video of the extraction.