"Horrific" is how a witness at the scene of an early Saturday morning crash described the crash that claimed the life of a 21-year-old San Angelo man. Just before 2 a.m. Saturday morning, two cars collided head-on while traveling on U.S. 87 north near the Grape Creek Road intersection. According to the initial findings of the Texas DPS, a red Hyundai Elantra was traveling northbound in the southbound lanes.
Traveling southbound in a southbound lane at the same time was a gray Chevrolet Malibu. The two met in a head-on collision, with the left front (driver's side) of each car receiving the full force of the impact.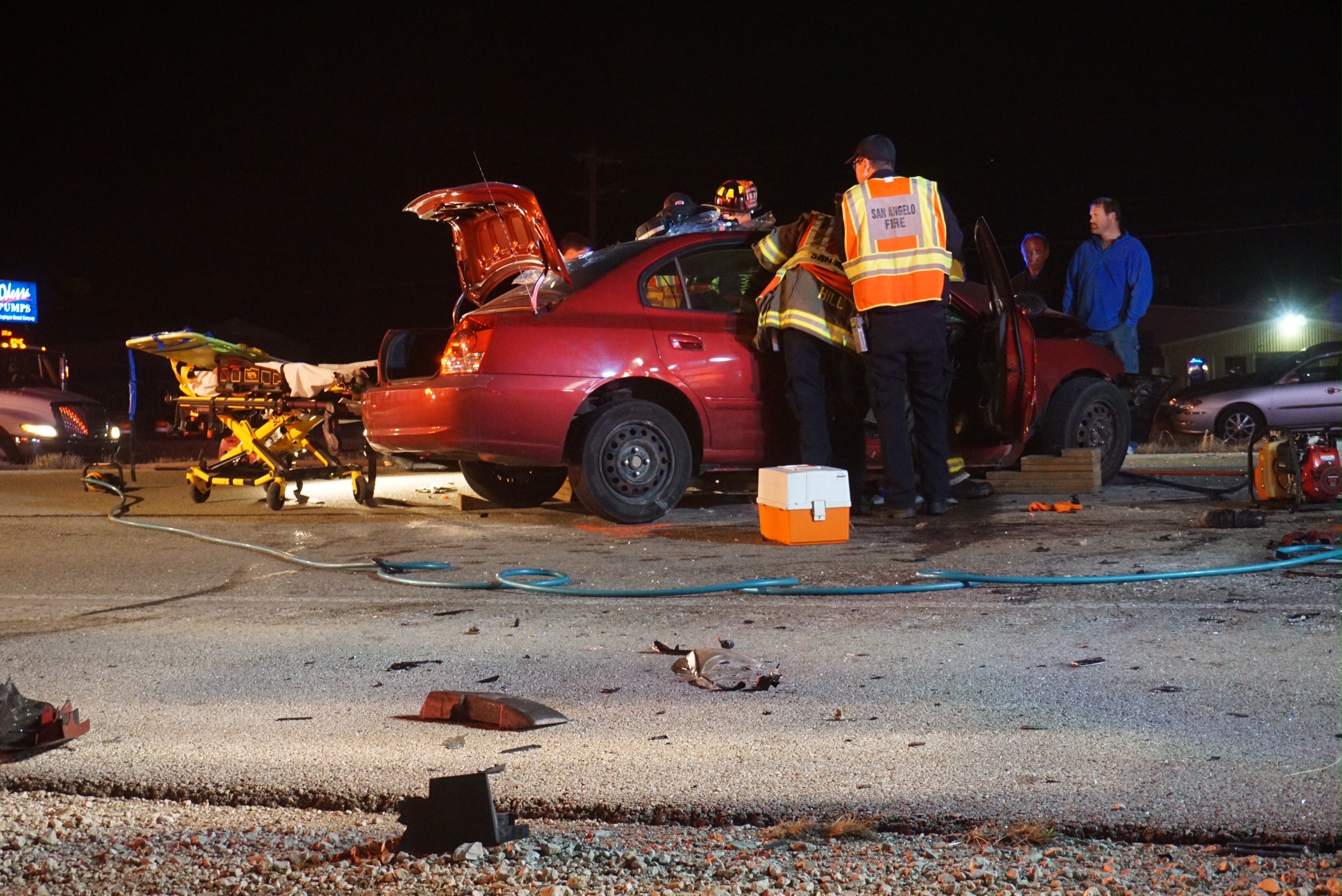 Both drivers were trapped inside each vehicle and had to be extracted with the Jaws of Life. The driver of the Malibu was pinned against the dashboard and his feet had penetrated the floorboard and were resting on the grass below, according to unofficial reports of witnesses at the scene. Only a single passenger was able to get out of the wreckage relatively unassisted.
The San Angelo Fire Department and Grape Creek VFD extracted the victims. All of the crash victims appeared to be in serious condition. The driver of the red Elantra was airlifted to Shannon Medical Center via Airmed 1. The others, who were rescued from the vehicles first, were rushed to Shannon in ambulances.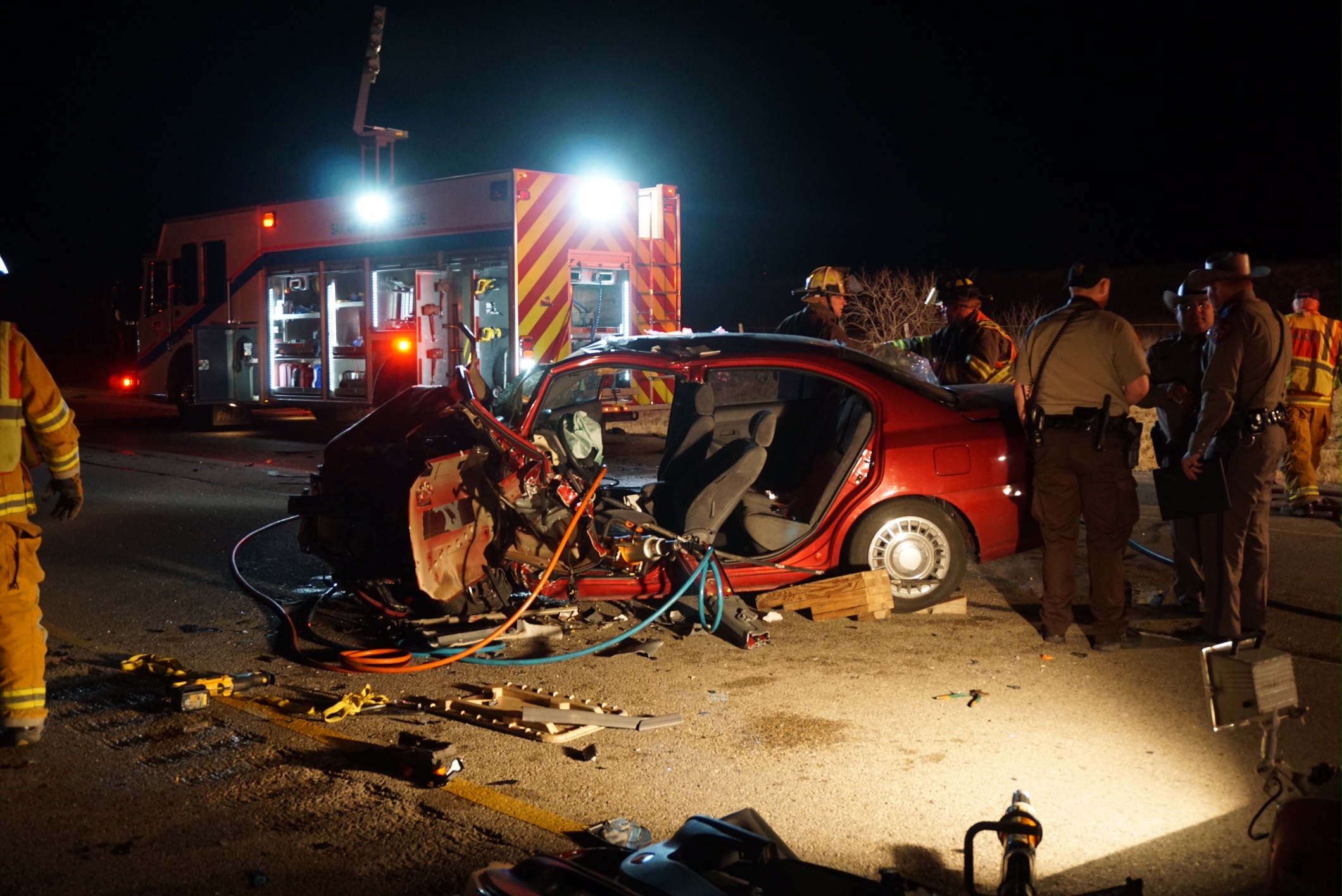 The passenger was in the gray Malibu. There were three victims total.
DPS Trooper Matt Walz said that it's too early in the investigation to determine if alcohol was a factor in the crash.
The driver of the red Hyundai was Jamie Celeste Sawyer, an 18-year-old female from San Angelo. She was listed as having incapacitating injuries by the DPS.
The driver of the gray Malibu was Angel Nazario Zamarripa, male, 21, of San Angelo. He was pronounced dead by  Dr. Kelly Koenig sometime after his arrival at Shannon. His passenger was Vicktoria Marie Williamson, Female, 19, of San Angelo. She was also transported from the scene with incapacitating injuries.
Below: Video of the Airmed 1 arrival.
Most Recent Videos