Mangled cars at the intersection of East Harris Street and Emerson Street just east of downtown looked like something you'd see on the highways leading into San Angelo—U.S. 67, 87, or 277. There, the top speed limit is 70 mph; here it's 45. At crash scenes on the inbound arteries to town, you'd see mounds of metal that used to be passenger cars or pickups destroyed. Usually there are fatalities, and definitely there are serious injuries.
When Gabel Barrera got behind the wheel of his black Chevrolet Malibu with racing spoiler, he was alleged to have been drinking. He slammed into a late model black Chrysler sedan in the 100 block of North Emerson and fled the scene in his damaged car.
Moments later, at approximately 6:15 p.m. yesterday, a 51-year-old female was driving down East Harris Street and got in the way of Barrera's escape. He plowed into her car, almost crushing the passenger-side door into the driver's seat. The Chrysler hit the wooden power pole and rebounded backwards 10 feet. Electricity was out for residences in the general vicinity as AEP crews arrived to make repairs.
The Malibu burst into flames as Barrera allegedly fled on foot, running from the horror he just caused.
The Chrysler 300 driver, the only occupant, was trapped inside the car, not moving, witnesses said. Concerned citizens saw the crash and ran to assist her. One of the Good Samaritans who helped free her from the wreckage said later that she was unconscious. San Angelo EMS arrived and worked to stabilize her before transporting her a couple blocks west to Shannon Medical Center.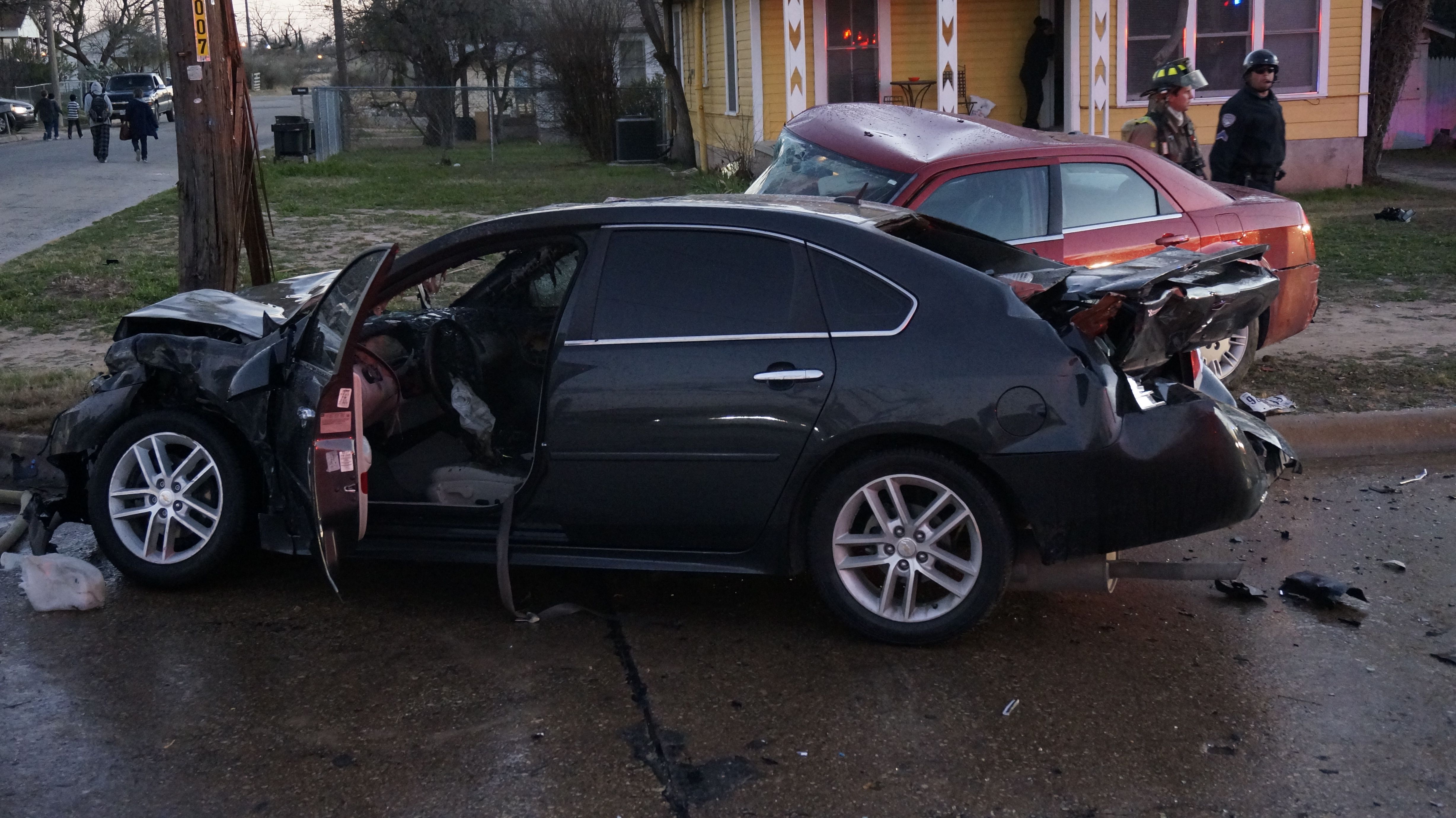 Above: The Malibu was damaged in the front and back from two separate crash incidents. (LIVE! Photo/Joe Hyde)
Her injuries were severe enough that the San Angelo Police initiated a detailed, full-scale crash investigation led by the Traffic Division.
Meanwhile, Barrera was still at-large and the subject of a brief hunt by police for his whereabouts.
When police found him, they initially had cause to book him into jail for public intoxication, confining him until the crash investigation completed almost at midnight.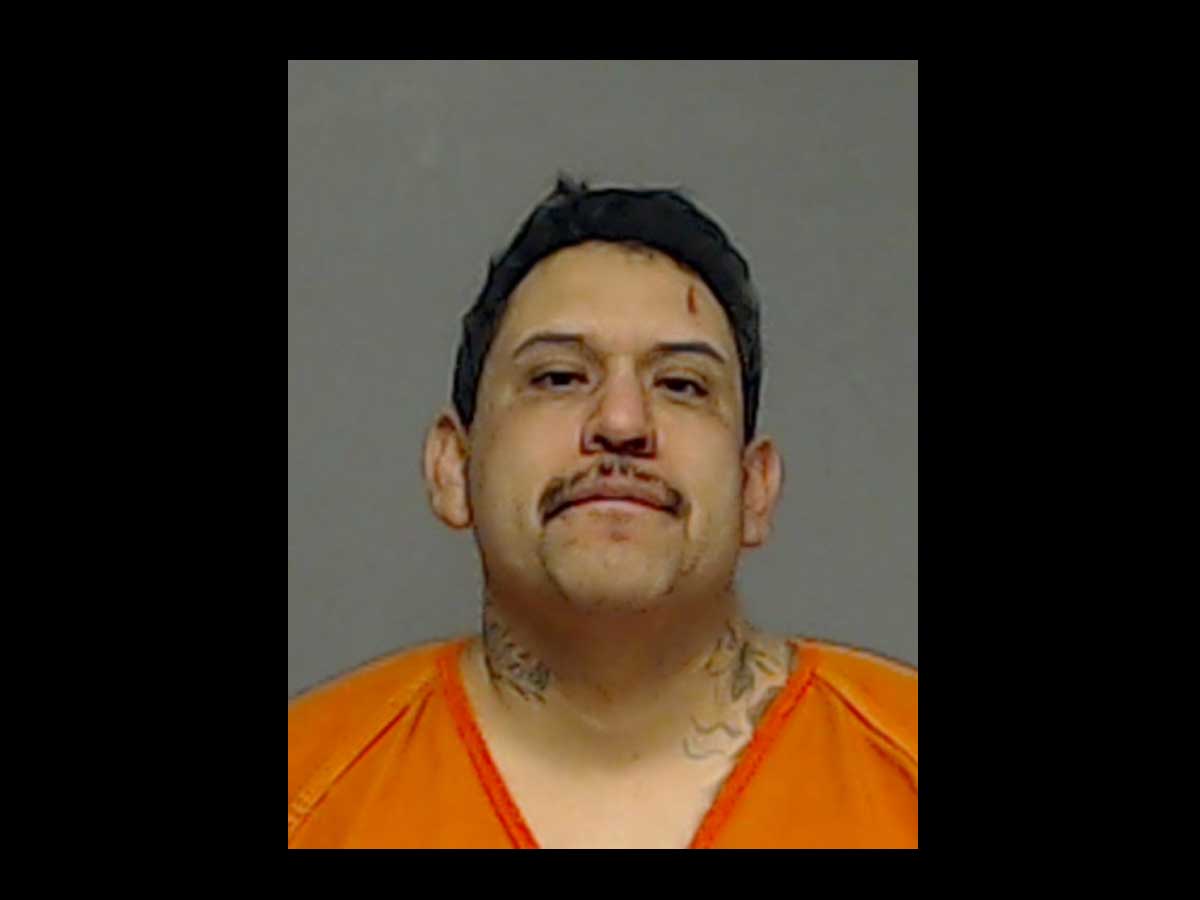 Above: Gabel Barrera, jailed for Intoxication Assault with a Vehicle on Feb. 6, 2015. (TGCJ)
As the investigation concluded, police upgraded Barrera's arrest reason to Intoxication Assault with a Vehicle.  Texas Penal Code reads that Intoxication Assault with a Vehicle means the suspect was driving while intoxicated, and "by reason of that intoxication causes serious bodily injury to another."
---
Update Feb 10, 6:41 a.m. Police have subsequently identified the black car as a Chevrolet Malibu, not an Impala as originally reported.