SAN ANGELO – Tom Green County Judge Steve Floyd was the guest speaker at the San Angelo Pachyderm Club luncheon for the last time Wednesday at Miss Hattie's Restaurant and talked about property taxes and the rise in valuations and budget pressures during his last appearance there as judge.  
Floyd did not seek re-election and will leave office Dec. 31, 2022.  
Floyd told the crowd that while property values had risen sharply, so had expenditures including the cost of fuel, electricity and other resources the County purchases every year.  
Judge Floyd also talked about the tax abatement agreement the Court approved Tuesday with Angelo Solar, LLC to construct a new solar farm in Northwest Tom Green County.  
Watch the video below: 
Judge Floyd told the crowd he anticipated the Court would lower the County's portion of the property tax rate by 'a few cents' during budget hearings this summer because of the surge in property values across the county.  
Also at the meeting today, Pachyderm President Laura Lewis announced that the San Angelo Pachyderm Club would be relocating its monthly meetings from Miss Hattie's to Napoli's on Knickerbocker Rd. beginning in July.  
The San Angelo Pachyderm Club meets on the third Wednesday of each month at 11:30 a.m.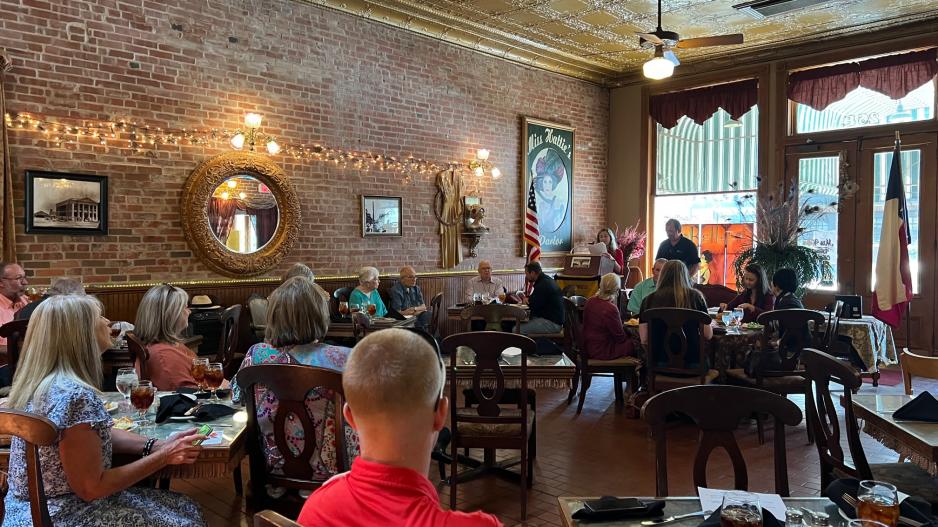 Most Recent Videos