Volunteer Firefighters Extinguish Quail Valley Grass Fire Before It Became an Inferno
SAN ANGELO, TX — As dry, dead grass lies on the ground in fields, grass fires like the major one near Eldorado yesterday, and today's smaller fire in Quail Valley, are almost imminent. Today's conditions of no rain, coupled with 15 mph and gusty winds, made it relatively simple for a grass fire to erupt in Quail Valley east of TX 208 and south of Red Creek, off North Valley Road.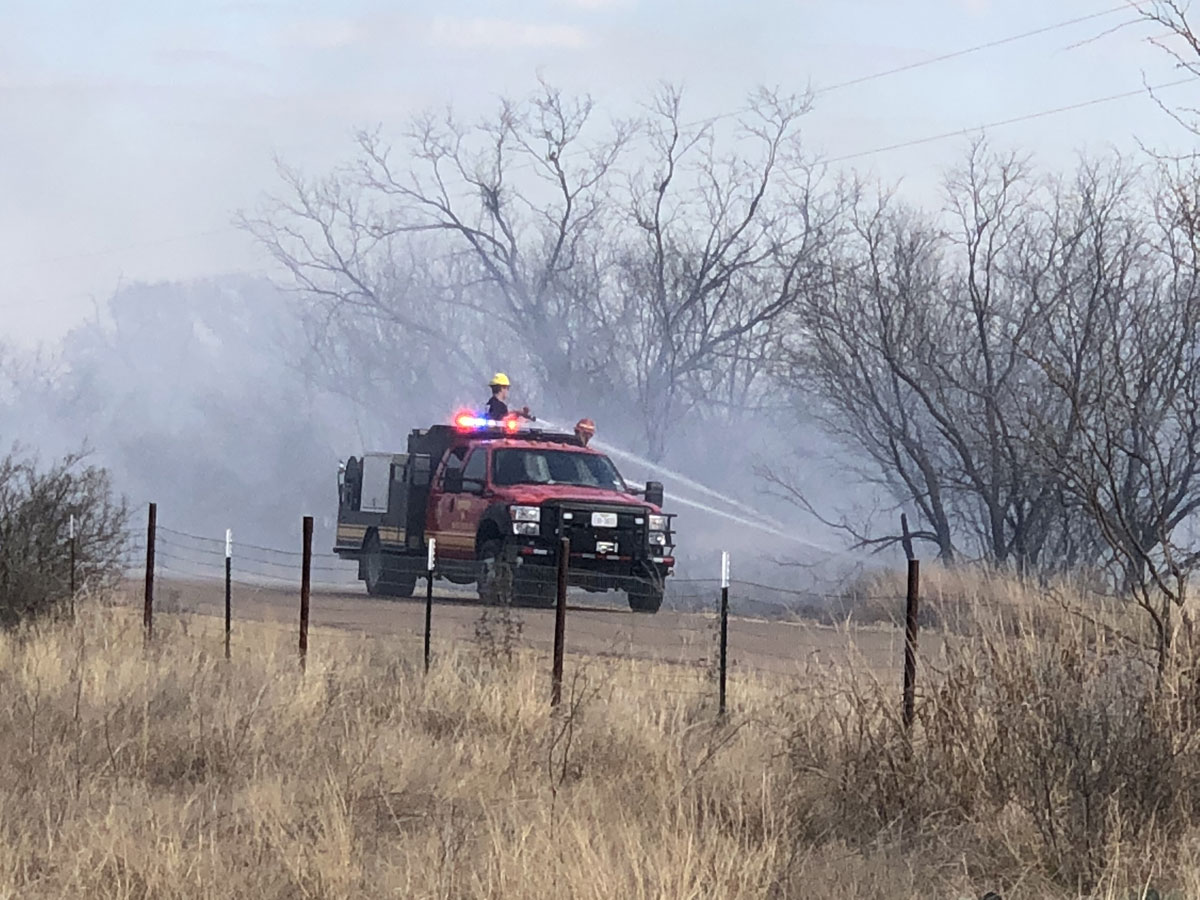 Six trucks from three volunteer fire departments received a call early enough about smoke in a pasture near an abandoned homestead to gain control over a grass fire before it grew. And it was growing fast when the VFDs arrived.
Quail Valley VFD Assistant Fire Chief Butch Crimm said, "the wind was pushing the fire and there is a lot of dry brush everywhere."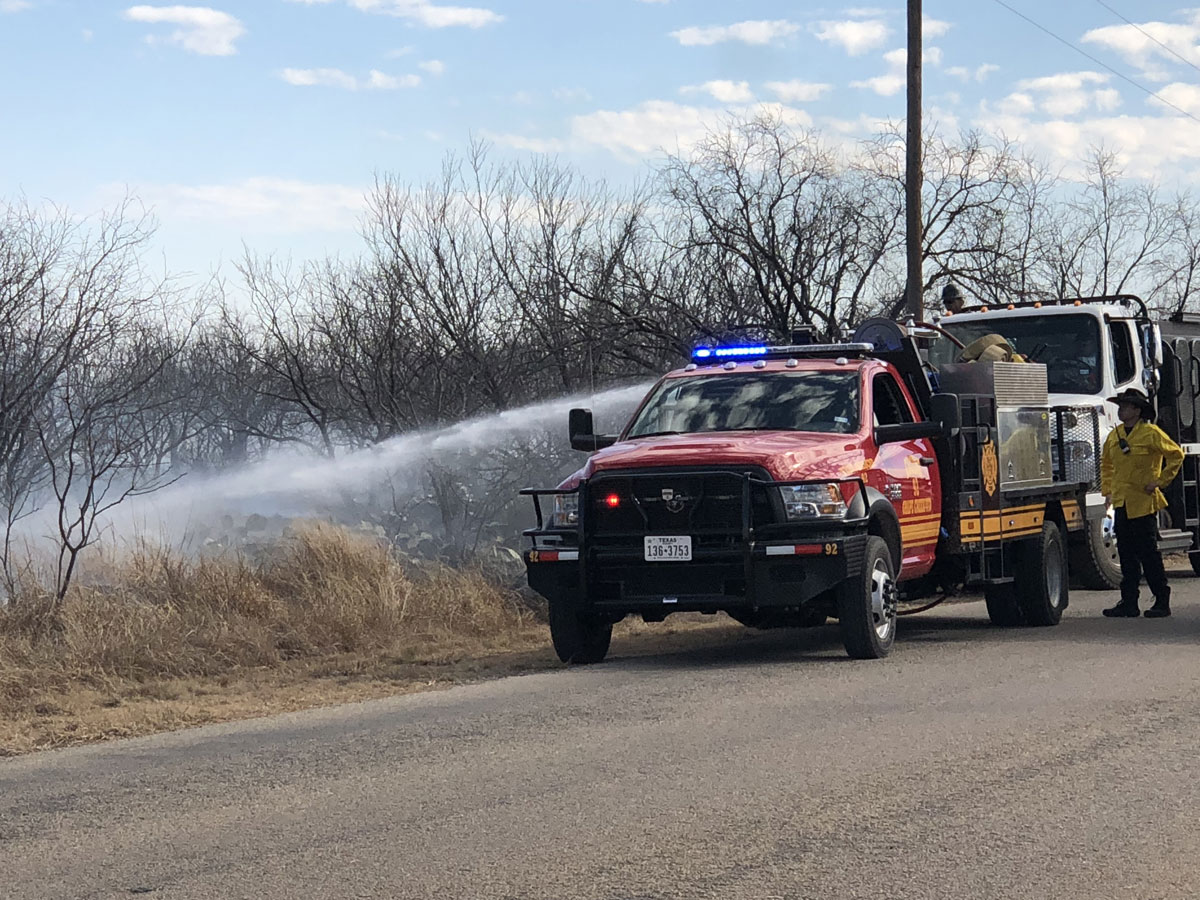 Volunteer crews from the Quail Valley, Grape Creek, and East Concho VFDs responded late Thursday morning after a report of a small fire came into dispatch. It took a few hours to gain control over the fire that had only spread over a couple acres. By 1:30 p.m. firefighters were knocking out hot spots to prevent flare-ups, or the fire re-igniting.
Two dwellings—an old abandoned residence and an abandoned mobile home adjacent—were destroyed. No one was injured.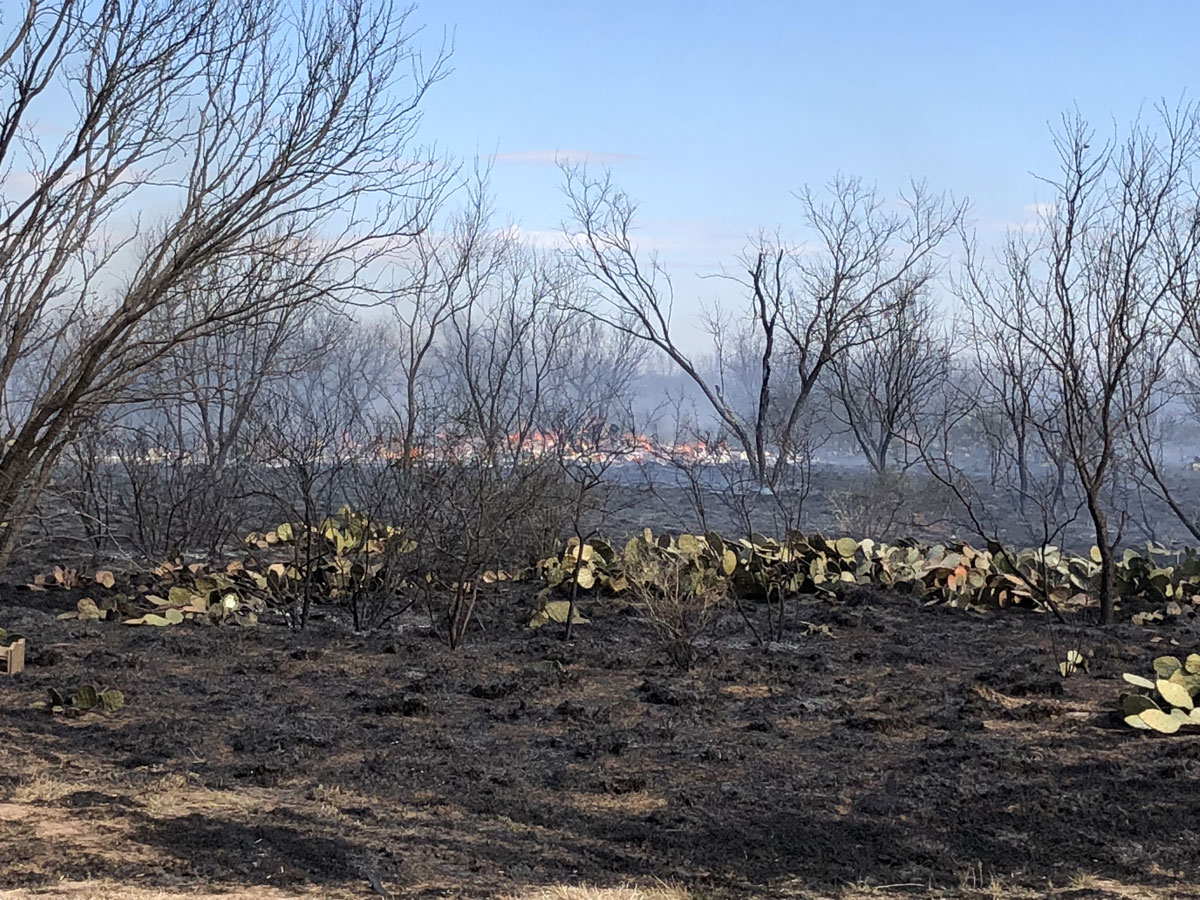 Right now it's extremely dangerous and likely for fires, Crimm said. If you see smoke or what slightly appears to be a grass fire, call 9-1-1, Crimm said.
Citizens all over the Concho Valley could see the black, billowing smoke rising from north or San Angelo at around noon. All can rest easy now. The fire is contained and mostly out.
Get more stories like this by
signing up for our daily newsletter, The LIVE! Daily
.