Tom Green County Sheriff's Office Welcomes New Deputy
Press Release
Today, the The Tom Green County Sheriff's Office officially welcomed its newest employee, Deputy Christopher Roque. Sheriff Jones swore in Roque and presented him with his badge after he took the traditional oath of office.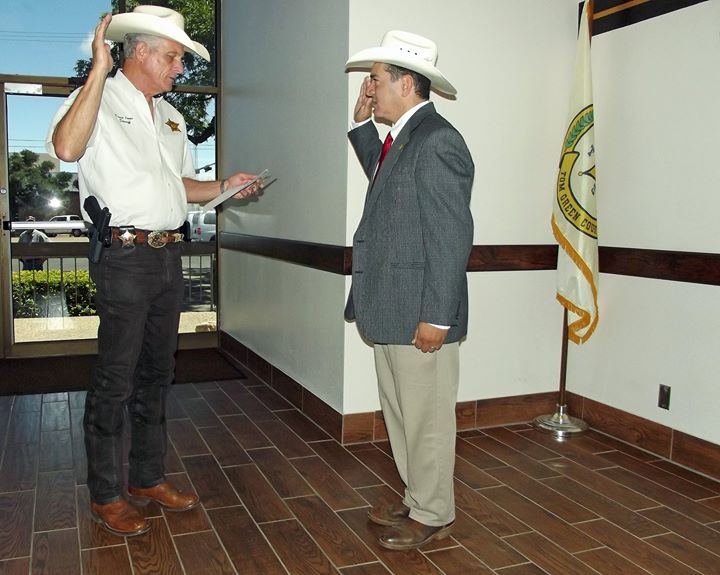 According to TGCSO, Deputy Roque served with the Sonora Police Department for a little less than eight years. He began his law enforcement career in 1995 upon successfully graduating from the Capital Area Council of Governments Law Enforcement Academy, where he was awarded his Texas Peace Officers license. Deputy Roque was previously employed by the Texas Lutheran Police Department for 17 years, and that's where he earned his Master's Peace Officers certification.
"Deputy Roque's girlfriend, Donna, had the honor of pinning on his deputy badge," said TGCSO. "The Sheriff's Office would like to welcome its newest employee and wishes him a great career with the Sheriff's Office."
Get more stories like this by
signing up for our daily newsletter, The LIVE! Daily
.