A silver Mitsubishi Montero Sport and a lime green Kia Soul compact hatchback met in an unfortunate way on south U.S. 87 close to Wall in front of the Allsup's convenience store, crumpling the front ends of both vehicles.
Wall Volunteer Fire Department responded immediately to the accident, along with the Tom Green County Sheriff's Department and the Texas DPS.
According to DPS Trooper Lujann-Luna who was at the scene, the silver Mitsubishi was making a left hand turn into the Allsup's when the lime green Kia traveling east on the highway collided with the Mitsubishi.
The driver and passenger of the Mitsubishi appeared to suffer minor injuries that were treated on scene. The driver of the Kia was transported to Shannon Medical Center by ambulance with unknown injuries.
The driver of the silver Mitsubishi was cited for failure to yield a right of way.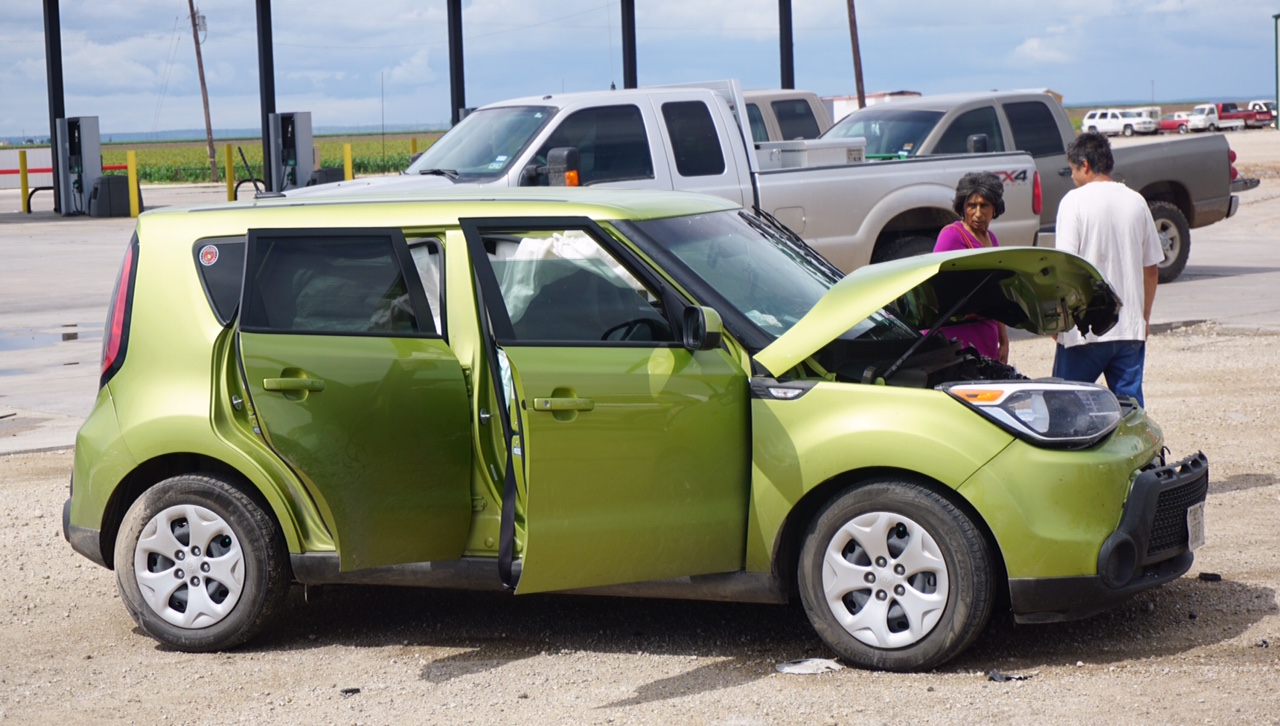 All of the airbags deployed on the Kia Soul.
Most Recent Videos