Eric von Rosenberg, Builder: Never Afraid to Try New Things
Sponsored Story
 Eric von Rosenberg grew up in Dallas where he first gained construction experience helping his brother build pools. While pursuing his degree in Marketing at Texas Tech, he met and married a San Angelo girl, Kristy Anderson.
By 2001, the couple was back in Dallas, where a housing boom gave him the opportunity to work for one of the area's largest builders and her to build up a successful real estate appraisal business. In just a few years, he had overseen construction of over 250 homes. 
In 2004, ready for a new adventure, they moved to Austin. There, von Rosenberg built over 50 houses.  However, the news that they would soon have their first child led them back to her hometown, a decision Eric enthusiastically embraced. 
"I grew up in Dallas, but I never liked it.  It's my hometown, but it never felt like home.  I always wanted somewhere better for my kids." 
Eric would soon come to realize that the path he joined his wife on…leaving San Angelo to pursue an education but returning to raise children, was a common course for young San Angelo professionals, and they became his core client base. 
"I distinctly remember going through what was the last Tour of Homes in 2007. It was so impressive. San Angelo is blessed with some really, really great builders. I have nothing but good things to say about the best-known builders here. I also knew right away where it was I would fit."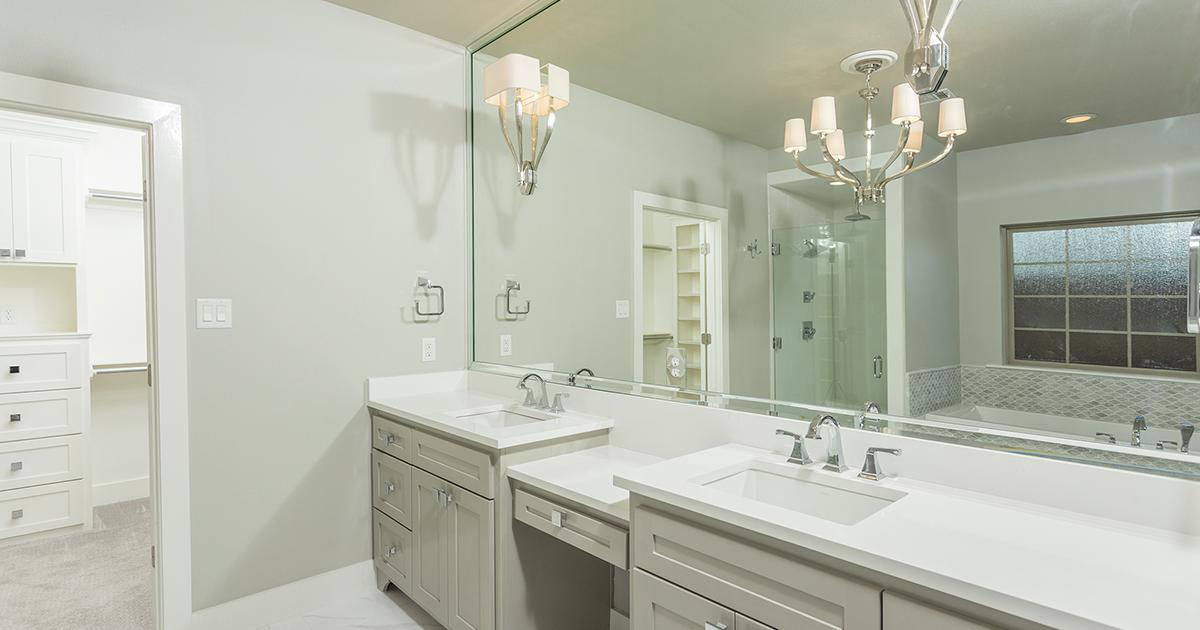 Above: Square sinks and two-tiered vanities are among the custom features von Rosenberg creates for San Angelo homebuyers. (McLaughlin Advertising)
Building housing in the D-FW Metroplex and Austin in the 2000's had given von Rosenberg exposure to and experience with a myriad of cutting-edge, non-traditional design elements.  He had not only built them, but also lived in those houses employing new ideas in the way homes looked and flowed. Many returning young families brought a taste for these modern concepts from the cities with them to San Angelo.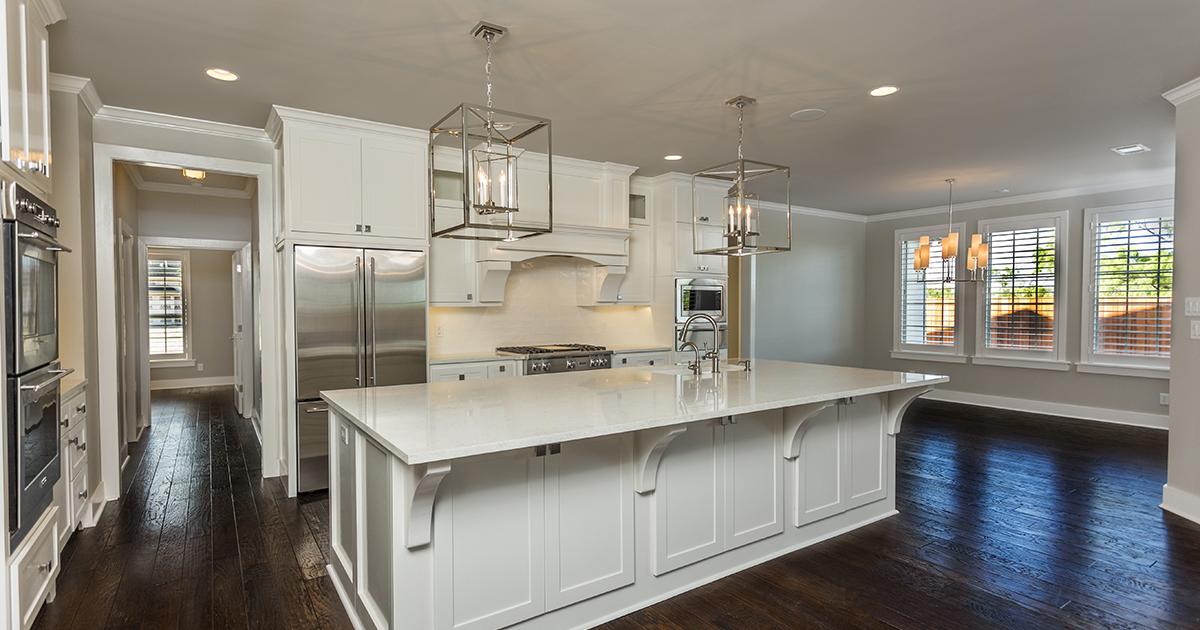 Above: A stylish modern kitchen in a von Rosenberg home. (McLaughlin Advertising)
Eric von Rosenberg knows that for many people seeking to build a home, they are seeking traditional styles they admire and are comfortable with.  While he can and does build many houses that way, he also knows that for a certain group, they want a 'custom home' to be custom to the last detail.
They want the freedom to pick and choose from door to door, top to bottom. "We are never afraid to try new things. When a client wants something, it is my mission to find a way to do it for them."  From offering the services of interior designers after the home is complete, to always being ready with new innovations in design and style, von Rosenberg has found his niche and his 'home'.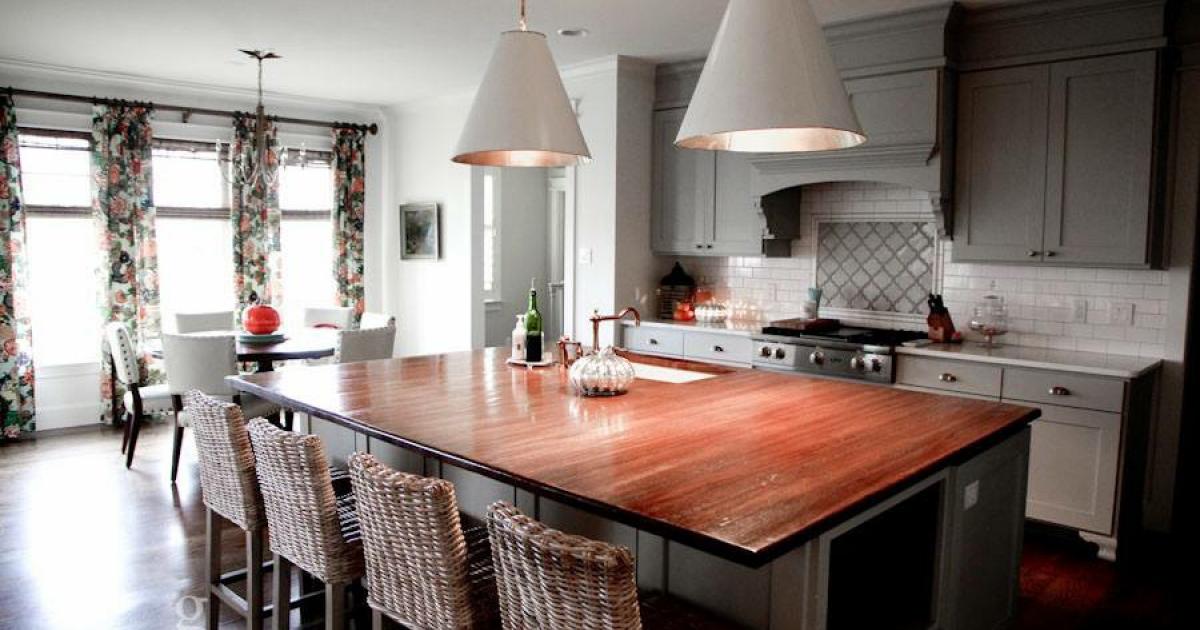 Above: An alternative style of kitchen created by von Rosenberg. (McLaughlin Advertising)
While his houses are "custom" in the purest since of the word, that does not always translate into "expensive". 
"We have built a number of high-end homes, but I would love for people to know that we also have built many homes for people with more modest budgets. If you need something more affordable, we want the chance to build for you as well. We will offer you value in your new home, and we will value you as a new client."
"I moved to San Angelo a decade ago because I wanted a hometown feel and hometown relationships. That is exactly what I got with City Lumber. It's a heritage business, but it has a lot of younger, new generation guys. They have four decades of knowledge and goodwill, but they are always trying new things too. They do things right: they are on time, and we all know each other by name. It's the best of the type of business relationships you can only enjoy in a small town. And I am glad everyday that my kids are growing up in a place where that is possible."
You can learn more about Eric's custom home building in San Angelo, TX at VR Custom Homes.
Get more stories like this by
signing up for our daily newsletter, The LIVE! Daily
.