SAN ANGELO, TX — Quoting Ben Franklin in the 1850 version of Poor Richard's Almanack, San Angelo businessman Lee Pfluger said any man's reputation is priceless. "Glass, china, and reputation are easily cracked, and never well mended," Franklin wrote 270 years ago. For those reasons, Pfluger sued Zane White for voluminous derogatory statements White has made about Pfluger over a period of several months last year. Those statements have continued to this day.
Since last summer, White has embarked upon what Pfluger nicknamed, "The Cactus Crusade."
"Defendant Zane White … is a self-proclaimed private investigator, who has bounced around Texas and Arizona, recently landing back in San Angelo after decades of time away. With an apparent abundance of time and energy, Zane's idle hands, nostalgic memories of the Cactus Hotel, and nescience of civic history led him to needlessly crusade for the immediate and expensive resurrection/renovation or complete removal of the sign letters on the rooftop of the Cactus Hotel (the "Cactus Crusade")—the same hotel Mr. Pfluger helped save from demolition," the lawsuit states.
Pfluger points to social media posts too numerous to recount here and official City of San Angelo proceedings, including City Council meetings, that are recorded and available for eternity on YouTube and Facebook. In these recorded forums, White claimed Pfluger was involved in a 17-year conspiracy of collusion with government officials. The conspiracy, White claimed, was to give Pfluger special and favorable treatment by not enforcing "potential violations of an outdated San Angelo Ordinance regarding sign maintenance and removal" concerning the old signage atop the Cactus Hotel, 36 E. Twohig Ave.
As the lawsuit states, White has fond memories of the tall lighted letters that adorned the top of the tallest building in San Angelo that read "CACTUS HOTEL." The sign was placed there in the mid-20th Century but about 20 years ago, ceased working. Pfluger said in the lawsuit that he had workers placing cell phone antennas on the rooftop also dismantle some of the letters and take them down.
The lawsuit offered history of the Cactus dating to the time that Pfluger gained control of the structure In 1991. The then-abandoned hotel was sold as a package along with the adjacent parking garage to the First United Methodist Church for $70,693.29 in past-due taxes to Tom Green County, the lawsuit states. To acquire the hotel, Pfluger's Historic City Center Project, Inc. paid the church half that amount to lease the parking garage for 99 years plus an additional $10,000 to a remaining partner who was the most recent owner of the property. Pfluger's reasoning for detailing the history of his acquisition was to refute White's claim that Pfluger received the property for nothing.
Despite numerous attempts to serve White at his Postal Annex address on Knickerbocker Road and at his mother's home where he purportedly lives, Pfluger's attorneys were forced to request that the court allow the lawsuit to be served to White electronically. In a last ditch effort to serve White, Pfluger's process server even tacked the lawsuit to the backdoor of White's mother's house. It was also tacked to the front door in the days previous.
Despite the numerous methods Pfluger's attorneys delivered the lawsuit to White, White never answered. In November, Judge Carmen Dusek signed a default judgement against White.
Pfluger is seeking damages amounting to $1,000 for each person who heard White's slanderous statements. This could mean $1,000 for every view of every social media post or video where White is defaming Pfluger and $1,000 for each person attending a City Council or TIRZ Board meeting where White made his remarks against Pfluger. Once this amount is determined in court, Pfluger is seeking additional exemplary damages equal to nine times that amount.
At a City Council meeting late last year, Councilman Tom Thompson took Zane White to task for his claims of public corruption that Thompson said had no merit:
While White did not answer the district court, he did send Pfluger rambling missives claiming he will not live much longer due to a health issue and that he has no job, no money, or means to earn a living. He told Pfluger he planned to represent himself in a valiant "David vs. Goliath" struggle. The struggle he said, would bring further damage to Pfluger's reputation, as it will appear Pfluger is the bully against a helpless, medically disabled, and weaker opponent,
Judge Dusek will hold a hearing to determine the exact damages on January 20.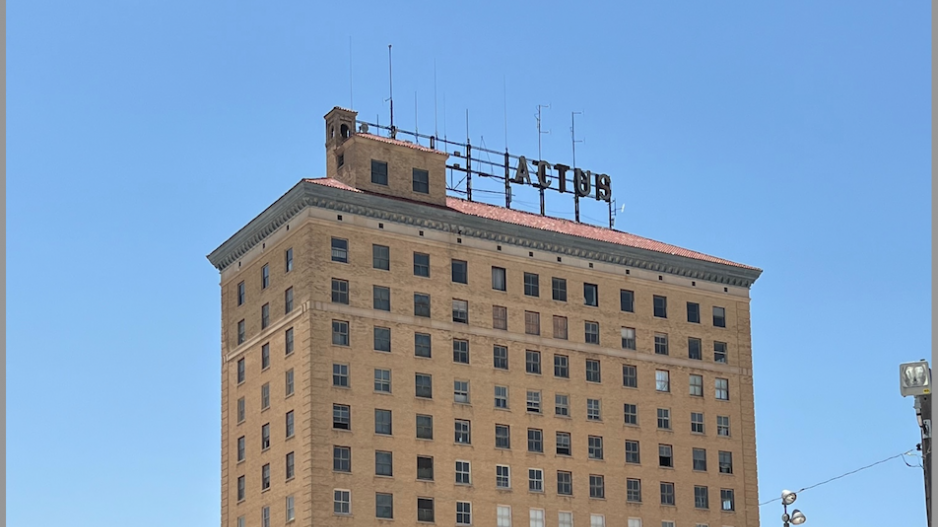 Most Recent Videos