SAN ANGELO – One of the largest employers in San Angelo with outstanding benefits and starting pay at $40,000 for entry level workers is having a job fair Thursday.  
According to officials with Tom Green County, the Detention Facility is holding a Job Fair Thursday from 10 a.m. to 8 p.m in the Sugg Room on the third floor of the Stephens Central Library in downtown San Angelo.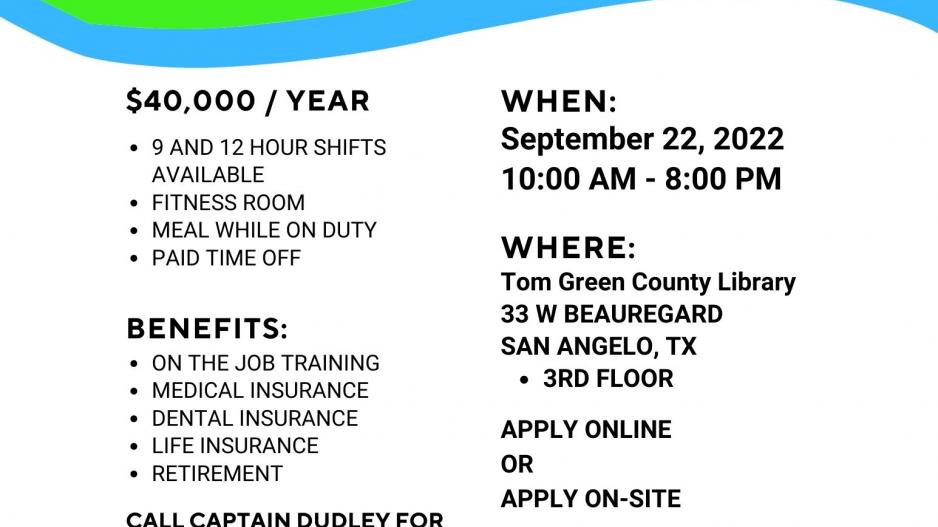 Jobs at the Detention facility include an excellent starting salary, on the job training, paid time off, meals while on duty, and a fitness facility.  
Most Recent Videos