SAN ANGELO, TX – Smoothie King is coming to San Angelo soon.  
A banner reading 'Smootie King Blending Soon' has been installed over the sign at the former Korona's  Formal Wear location at 1819 Knickerbocker Rd. next to Bonsai Garden across from San Angelo Stadium. 
Smoothie King blends healthy, nutritious drinks for all ages.  According to the company's website, "We believe each day is filled with promise and possibility. And our purpose is to help you get the most out of it. That's why each of our ingredients is chosen carefully, and every one of our blends is crafted masterfully. So you can be your best self, live your best life, and rule the day."
Smoothie King is also the official smoothie of the Dallas Cowboys:
"Smoothie King is now the Official Smoothie of the Dallas Cowboys as part of new, seven-year partnership that kicked off April 29, 2021. Together, the Dallas-based smoothie company and NFL franchise will inspire football and fitness fans alike to Rule The Day™. 
A health and fitness brand at its core, Smoothie King offers a variety of purpose-driven smoothies made with whole fruits and organic veggies to fuel everyday performance for Cowboys fans nationwide, including a category of Get Fit blends made specifically to support fitness goals. With an estimated 1.2 million Cowboys fans in Texas drinking a smoothie at least once a month,* this is the perfect partnership to help this passionate group of fitness-minded fans reach their health and fitness goals."
Korona's Formal Wear closed on Nov. 21, 2020.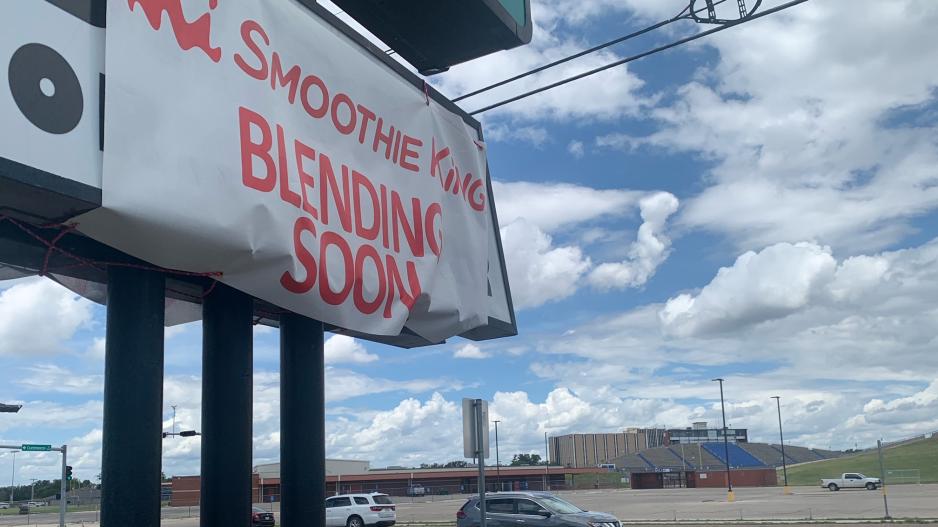 Most Recent Videos