SAN ANGELO, TX — Skywest Airlines will operate as United Airlines Express and announced their flight schedule for San Angelo's Mathis Field that starts on San Jacinto Day, April 21. The airline will provide four flights daily, two from Houston's George Bush International Airport to San Angelo, and two from San Angelo to Houston. Skywest will operate regional jets with 50 passenger seats for the routes. Skywest operates the Bombardier CRJ-200 for these kinds of routes. The jet has a cruising speed of 488 mph, or approximately 7.4 miles per minute at 0.74 mach. According to Skywest, it has 134 CRJ-200s in its fleet.
Here is the schedule:
| Effective Date | Frequency | From | To | Dept Time | Arrival |
| --- | --- | --- | --- | --- | --- |
| April 22, 2021 | Daily | San Angelo (SJT) | Houston Bush (IAH) | 9:10 a.m. | 10:30 a.m. |
| April 21, 2021 | Daily | Houston Bush (IAH) | San Angelo (SJT) | 12:00 pm. | 1:30 p.m. |
| April 21, 2021 | Daily | San Angelo (SJT) | Houston Bush (IAH) | 2:20 p.m. | 3:40 p.m. |
| April 21, 2021 | Daily | Houston Bush (IAH) | San Angelo (SJT) | 5:00 p.m. | 6:30 p.m. |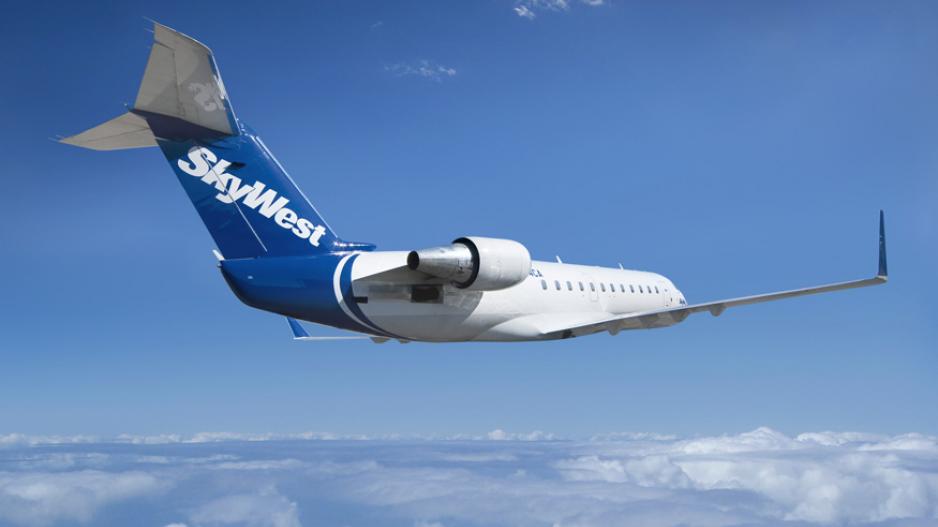 San Angelo Mayor Brenda Gunter, who was instrumental is attracting the new airline, said she believes the business community will support the new service and destination. Until the Skywest announcement, San Angelo had commercial air service to and from only the Dallas/Fort Worth airport (DFW) via Envoy Airlines operating as American Airlines.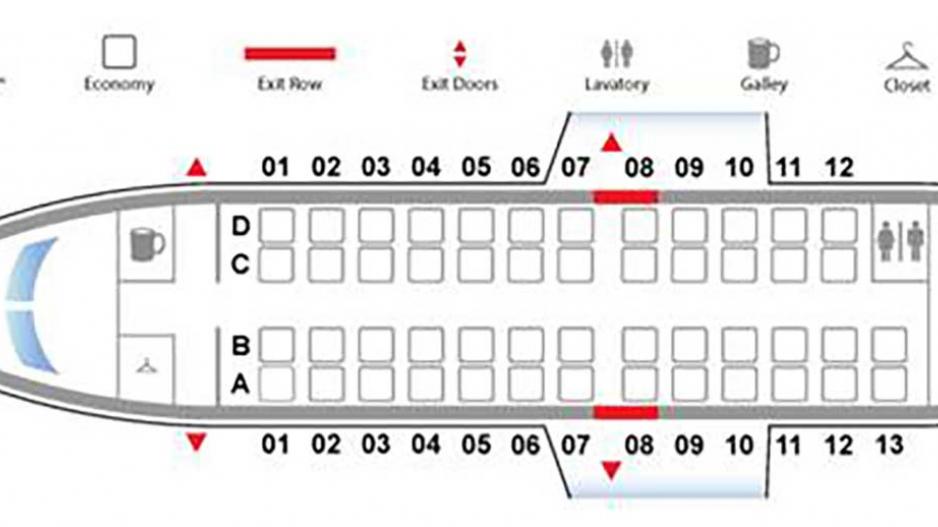 Landing a second airline and a second destination to and from San Angelo is not free of risk for the taxpayer. The City of San Angelo Development Corporation, or COSA-DC, is financing an incentive package for Skywest over a two-year contractual agreement. Among the terms:
COSA-DC will guarantee $1 million in annual revenue over two years of service. The guarantee is determined quarterly. If the airline exceeds the prorated quarterly amount, COSA-DC owes nothing.
COSA-DC will provide $200,000 for marketing and advertising the new service.
The City of San Angelo owns and operates Mathis Field. The City will waive landing fees and space rental for the one year duration of the contract.
City of San Angelo lands United Airlines (operated by Skywest). Passenger air service to and from Bush Intercontinental Airport in Houston begins April 21, 2021. 
COSA-DC receives funding from 1/2 percent of the 8.25 percent sales tax collected on all taxable sales in the City.
There is no guarantee the airline will continue to operate out of San Angelo at the end of the one-year agreement. Gunter urged San Angeloans to use the new service.
Reservations and pricing will be available on united.com starting February 3, said COSA-DC Director Guy Andrews.
"The $1 million is a minimum revenue guarantee, and not a payment of $1 million guaranteed revenue to SkyWest.  We only pay if SkyWest revenue falls below costs.  That is determined each quarter.  It is possible that COSA-DC might not pay anything or that we would pay out less than $1M during the two-year contract.  The $1M is the maximum amount that could be paid over a two-year period," Andrews said, clarifying the deal in place to get the second airline and destination for San Angelo.
--
Updates/corrections: The $1 million is a guaranteed income over two years, not over one year as originally reported here. The branding is United Express. Not United Airlines. Both are updated in the text above.
Most Recent Original Videos