SAN ANGELO, TX — Ernie Nabors, Chief Operating Officer for Data Management, Inc. Time Clock Plus, was named its president, announced Scott Turner, VP Marketing, and spokesman for the company.
Outgoing president Jordy Moorman has left the company. Moorman, started in help desk 12 years ago, worked through almost every department in the company, culminating in his promotion to president at the beginning 2015. That kicked off a three-year period of the company's most rapid and successful growth in the company's history. When Moorman was asked about his resignation and the future of DMI, he commented that the future of Time Clock Plus is bright. "It's an organization with great leadership and great people. The sky is the limit," he said. He said he was going to consult for a while before deciding on his next move or venture, and he said, he will stay in San Angelo.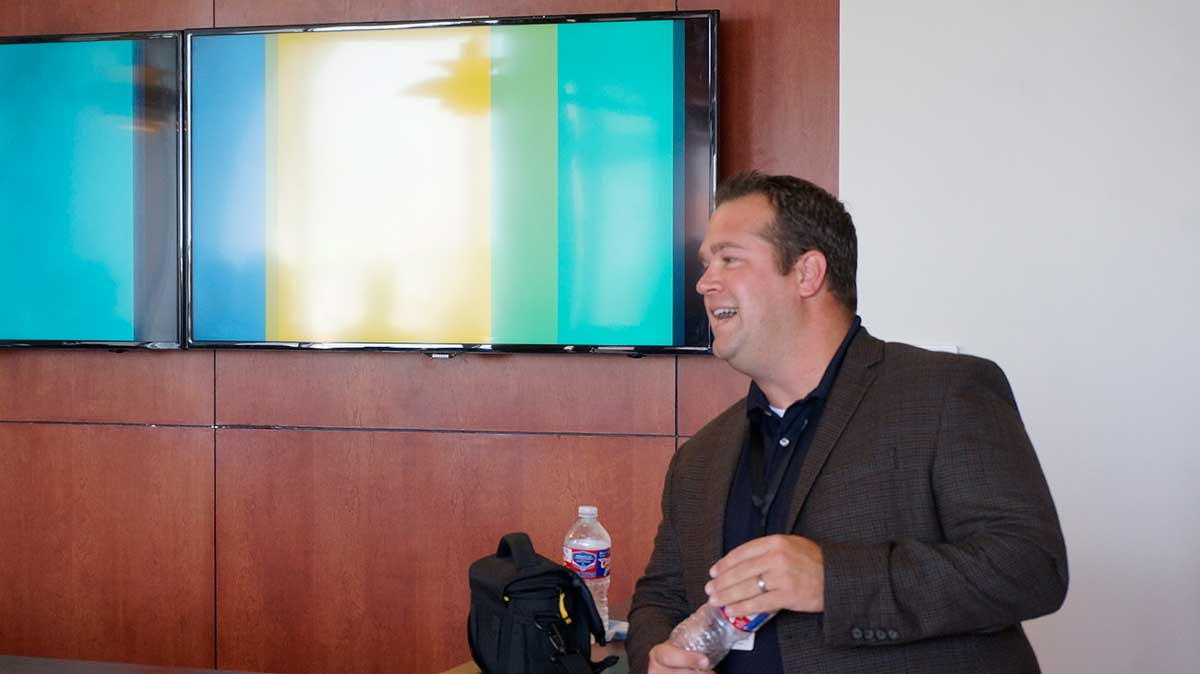 Above: Jordy Moorman, outgoing president of DMI/Time Clock Plus. (LIVE! Photo/Joe Hyde)
Time Clock Plus is a software company that creates time and attendance applications for small/mid-sized businesses, enterprise, and government entities. Their applications allow management to track employee time worked and integrate that data into human resources and accounting systems. The company, now celebrating its 30th year in business, is headquartered in San Angelo at 2905 Southwest Blvd.
Nabors is an 18-year veteran with Time Clock Plus. He has an MBA from Park University. "He's going to make a great president," Turner said. "This is a good transition."
Joining Nabors on his management team are two new vice presidents. Derek McIntyre, a one-year veteran of the company, was named Assistant VP of Operations. Grant Woodring, a five-year veteran, was promoted to VP of Accounting.
Time Clock Plus is currently delivering what they call Version 7 of the application. It is a Service as a Software (or SaaS) application. Their latest innovation is an advanced scheduler add-on to their SaaS offering. It allows shift swapping.
"This is a high value product particularly for our local government clients who track fire and police departments," said Turner.
Time Clock Plus currently employs 285, which includes 10 new hires currently in training. The company is looking to hire 10-15 more, Turner said. The positions currently open are a mix of sales, project managers, and implementation specialists. Turner said the company is also searching for a marketing director. Interested? You can apply online here.
"Every year with this company has been a record year," Turner said. Fortune Magazine recognized Time Clock Plus as a Best Workplace for Best Place to Work by Great Place to Work last month. The company moved into the former Multi-Chem building in June 2016.
Most Recent Videos