Panda Express is Underway but When Will San Angelo's Newest Starbucks Get Started?
SAN ANGELO, TX – The progress at 5578 Sherwood Way shows a new building that is well on the way to becoming San Angelo's first ever Panda Express, an American Chinese restaurant franchise that started in California. Panda Express opened their first restaurant in out west 1983. The company filed a permit stating that the structure will cost $650,000. Currently the structure is up, they are pouring concrete for the drive-thru and parking areas, and the facing is beginning to be added to the new building standing between the new H-E-B that opened last month, and Chick-Fil-A.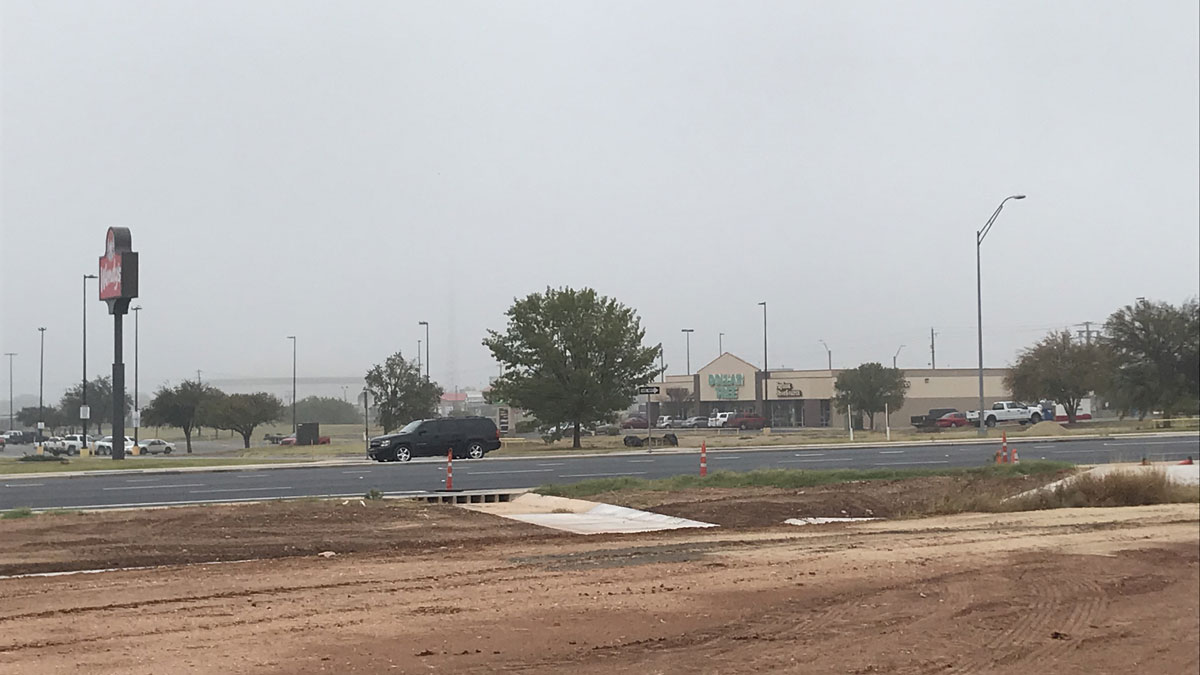 Above: The new Starbucks/Shell planned to be built in the area behind the black Tahoe hasn't started yet. (LIVE! Photo/Brandy Petty)
As construction of Panda Express moves quickly forward, across the street, on the south side of Sherwood Way, the Starbucks to be built where there once was San Angelo's original Chick-Fil-A, until their move Dec. 2014, has not started yet. The lot remains empty awaiting construction to begin and permits to be approved.
For more information on business coming into San Angelo this year and the projected next year read on here.
Get more stories like this by
signing up for our daily newsletter, The LIVE! Daily
.