Employees React: Sears in San Angelo is Closing
SAN ANGELO, TX — Sears Holdings announced yesterday it was closing 45 K-Marts and 18 Sears stores in January 2018. The San Angelo Sears located in Sunset Mall was among the stores slated to close.
At the Sears Thursday night, employees didn't believe the news. "Internet rumors," one employee said. None of the employees who we saw had been notified by their supervisor of the pending closing.
The store was almost empty last night at 7:30 p.m., 30 minutes before the store's 8 p.m. closing time. One customer browsed clothing in the children's clothing section.
"Sears Holdings continues its strategic assessment of the productivity of our Kmart and Sears store base and will continue to right size our store footprint in number and size. In the process, as previously announced we will continue to close some unprofitable stores as we transform our business model so that our physical store footprint and our digital capabilities match the needs and preferences of our members. The company on Thursday, November 2 informed associates at 45 Kmart stores and 18 Sears stores that we will be closing these stores in late January 2018," Sears Holdings said in its press release.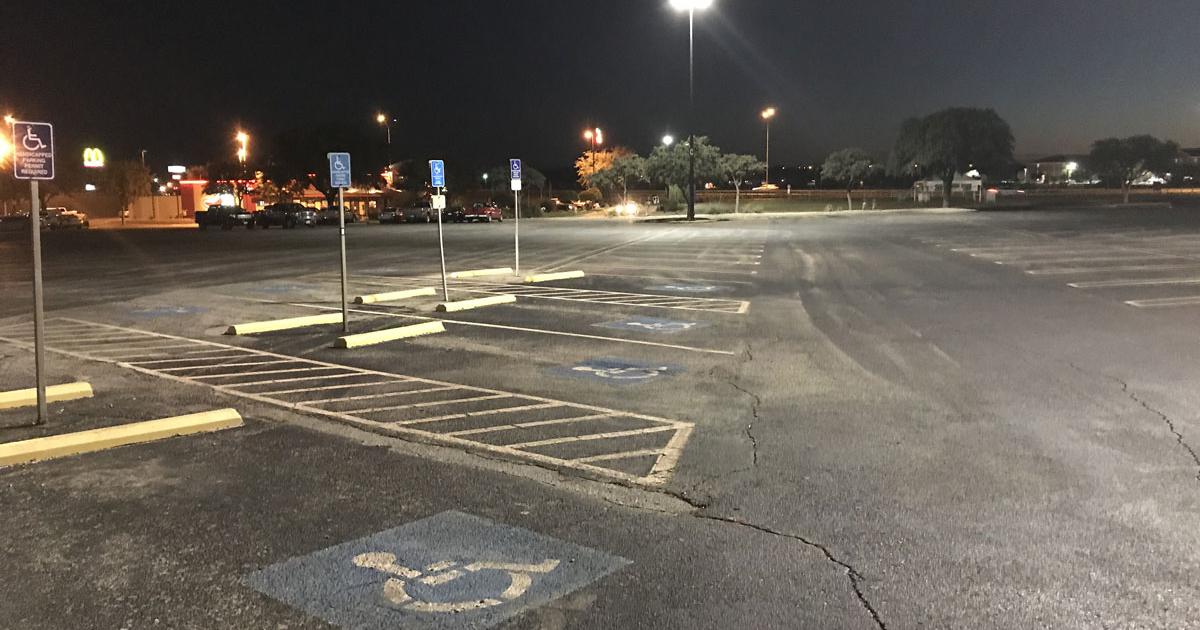 Above: The empty parking lot in front of Sears on Nov. 2, the say Sears Holdings announces the closure of its San Angelo store in Sunset Mall. (LIVE! Photo/Joe Hyde)
Only one other Sears in Texas is closing, in Lufkin. A K-Mart in Texarkana is also closing.
Earlier Thursday, in an interview with Sunset Mall manager Sabrina Tatsch, covering a wide-range discussion of the attractiveness of the mall and its anchor stores for Christmas, she didn't mention the pending closure of Sears.
The press release stated that the Sears would remain open through the Christmas shopping season and close its doors in January 2018.
Already, signs inside the store touted 10-50 percent off everything.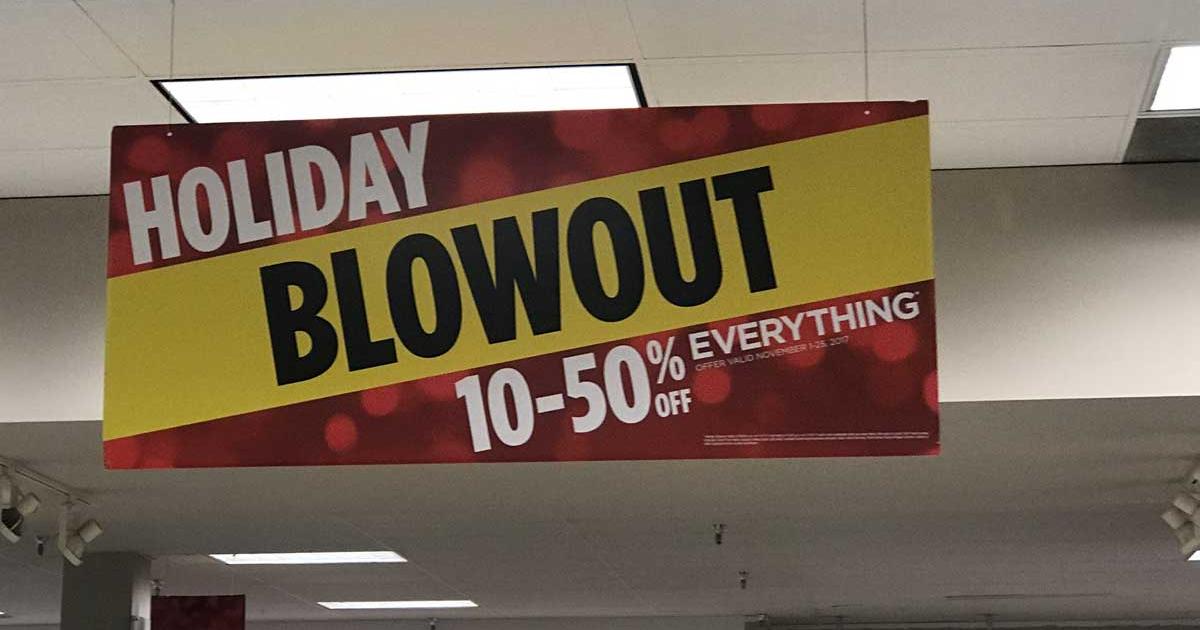 Above: Sears in San Angelo is already promoting 10-50 percent off everything. (LIVE! Photo/Joe Hyde)
The announcement of the closure of Sears comes after a series of closures of national brand stores and restaurants in San Angelo. Among them:
Get more stories like this by
signing up for our daily newsletter, The LIVE! Daily
.