Dates

Feb 26, 1940 Jan 18, 2023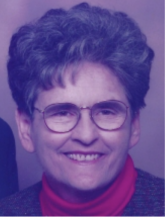 Barbara Ann Barton of Knickerbocker, TX passed away on January 18, 2023, at the age of 82.
She was born on February 26, 1940 in San Angelo, TX, to parents Laverne and Tyson Gentry. She has two sisters, Sharon Gentry, Ginger Allen, and one brother, David Gentry. She grew up in Sherwood, TX, and attended school at Mertzon. The family farm and 4-H sheep projects, as well as basketball, were dear to her heart early on.
After high school, she earned her bachelor's degree with a teacher's certification in science and math at Hardin Simmons University in Abilene, TX. She met the love of her life, Lewis Barton, and they were married on May 30, 1962. They settled in Knickerbocker, TX. She had a daughter, Christi (husband Eric Madsen), and a son, Dustin (wife Missy Barton). For many years, she taught math and science to Junior High and High School students, first at Edison in San Angelo and then at Christoval. She earned a master's degree at New Mexico Highlands in science. She sponsored many students in science fairs and UIL events over the years. She then became an instructor at Angelo State University.
After retiring, she became an author and self published nine books, covering local history and characters such as Ben Ficklin, outlaws and pistol-packin' preachers. She was active in the Tom Green County Historical Society and published articles in rural magazines such as The Ranch Magazine. She was a steadfast supporter of her grandkids Meagan, Justin, Amber, and great grandson Julian. She made specialty jams from cactus to sell with her books at local arts and crafts shows and enjoyed the small community life. She enjoyed membership and service in several churches over the years and was a sports fan.
A Memorial Service will be held at Harper's Funeral Home in San Angelo, TX on Saturday, January 21, 2023 at 2pm. Mills Caraway will officiate. A reception will follow at the Knickerbocker Community Center. In lieu of flowers, please send a donation to your favorite charity.
Write Your Tribute