Dates

Nov 17, 1935 Dec 12, 2022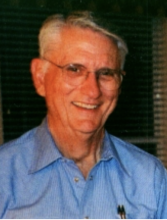 Laddie "Royce" Stowe died on Monday, December 12, 2022, in San Angelo, TX. He was born in Olney, TX on November 17, 1937, to Clarence Bruce and "Nanny" Mildred Mercer Stowe. He had been a resident of San Angelo for the past 31 years.
Royce married the love of his life, Patsy Ann Ramsey in December 1965 in Odessa, TX.
Royce worked for the Dept of Public Safety for approximately 5 years in Roby and Snyder and then became an insurance adjuster in Odessa for the next eight years. In 1973, he and Patsy built and managed their own sporting goods business in Odessa where both worked until 1983. They moved to Coke County where Royce became active in ranching and agriculture, particularly pecans. In 1991, Royce and Patsy moved to San Angelo where they made many friends.
Royce was a lifelong learner and enjoyed researching the latest techniques in agriculture and anything mechanical. Royce was always cheerful, humble and quiet - he was a friend to many and will be sorely missed.
Royce is survived by his wife of 57 years, Patsy Stowe of San Angelo; two sisters, Louise Stowe Andrews of Archer City, TX and Brenda Stowe Boydston of Olney TX; as well as numerous nieces and nephews. He was predeceased by his parents and one brother, Glenn Stowe.
Memorial services will be held at a later date.
Write Your Tribute