Dates

Mar 29, 1957 Sep 21, 2022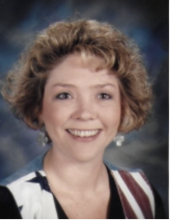 Our beautiful sister, Melodie Starr McDonald, passed away peacefully at her home on September 21, 2021.
Melodie was born on March 29, 1957 to Fred and Sue McDonald. She graduated from San Angelo Central High School in 1975. After high school, Melodie attended Tyler Junior College where she graduated in 1976 with a degree in dental hygiene. She later attended Texas Tech University where she graduated with a degree in design and marketing in 1983.
After graduation, Melodie lived and worked for several years in Austin, Texas. She eventually moved back to San Angelo, and received her teaching degree from Angelo State University. She taught for 27 years as a classroom and art teacher.
Art was always a passion of Melodie's. She was immensely creative and instilled her love of art in many children throughout her time as a teacher. She was also heavily involved in the San Angelo art community, where she helped create "Art in Uncommon Places" and organized the annual Downtown Kids Sidewalk Chalk event with her artistic colleagues. She was also an exhibitor for several years in the local Stribling Art Show.
In addition to her love of art, Melodie found great joy in traveling. She took many trips throughout her life with friends and family, and could always be seen causing a bit of mischief along the way.
Melodie is preceded in death by parents, Fred and Sue McDonald and nephew Hayden Henderson. She is survived by brother, Jeff McDonald of Austin; sister and brother-in-law, Genny and Jeb Henderson of San Angelo; nephews, Colton and wife Megan Henderson, Beau Henderson and Lance Henderson, all of San Angelo; niece Sarah Henderson of Franklin, Tennessee, and many beloved aunts, uncles and cousins.
Melodie's creativity lives on in various corners of San Angelo. A mosaiced Volkswagen Beetle on Love Street, a painted "Sheeptacular" sheep entitled "Happy Trails to Ewe" on W. Concho Ave., and a hidden mural of her grandmother and great aunt having tea at the historic Cactus Hotel can be found on a downtown building, all serve as beautiful reminders of her artistic talent and imaginative mind.
Melodie was loved immeasurably and will be missed dearly by her family and friends. Her loved ones take comfort in knowing she has been reunited with her wonderful parents and grandparents. What a reunion that must have been!
A special thank you from the family is extended to Hospice of San Angelo and her many "angels on earth" that served as her loving caregivers in her final days.
A celebration of life memorial will take place on Saturday, October 8 from 2-4 p.m. at Raw 1899 Art Gallery on 38 N. Chadbourne.
Memorial Service
Saturday, October 08, 2022
2:00PM - 4:00PM
Raw 1899 
38 N Chadbourne St 
San Angelo, Texas 76903
Write Your Tribute