Dates

Jun 13, 1937 Sep 20, 2022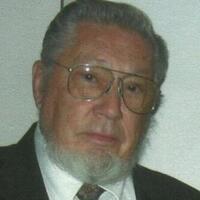 Born to Donald and Anna Charlesworth on June 13, 1937 in Bridgeton, New Jersey, Don (Dad, Husband, PawPaw, Pop) passed from this earth on September 20, 2022.

Raised in Elmer, New Jersey, Don joined the Air Force as an Electronics Technician in 1955 and served his country for 20 years. During this time, he and his growing family were stationed in Wichita Falls, TX, Japan, Hawaii, Tennessee, California and finally, Abilene, TX. Shortly after military retirement, Don located his family to the San Angelo, TX area where he worked with Diebold covering the West Texas Region.

Throughout the time in San Angelo and West Texas, Don volunteered with the Boy Scouts of America, Fort Concho, school activities and never hesitated to help a person in need. His interests were far-reaching, and those interests lead him to cross paths with many people who oftentimes would become Friends.

Some might say the phrase; "jack of all trades and master of none" fit Don quite well. However, those that knew him would likely agree that a more brilliant - or creative - mind was hard to find when a solution to a problem was needed! And… if one needed a piece or a part (for … something … anything) he likely had it "collected" for use at just "that" right time!

In his younger years, Don enjoyed jeep runs, playing professional fast pitch softball and camping. He took part in historical reenactments at Fort Concho in Texas. He was a collector and a dreamer. He was a wonderful husband, father and friend. Don will forever be missed by all who knew and loved him.

Don is survived by his wife of nineteen years, Nancy; son Will (and Janet) Charlesworth, daughters Susan (and Bruce) Snow, Teresa (and James) McDonald and Brenda (and Brad) Greebon. He was extremely proud of his seventeen grandchildren and great-grandchildren who were equally as proud to know him as PawPaw!

Smiling, we know Don would not hesitate to recognize that in one way or another, his solution oriented / creative mindedness is reflected in his children and grand kids!

A graveside service and committal with military honors will take place in Elmer, New Jersey at a later date.

Online condolences can be made at https://shafferpioneer.com/. Funeral arrangements were trusted to Shaffer Funeral Home - Sherwood Way, 1939 Sherwood Way San Angelo, TX 76901, (325) 224-2828.
 
Write Your Tribute