Dates

Jun 15, 1958 May 19, 2022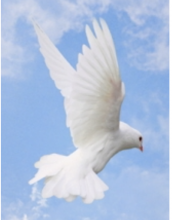 Felipe Garcia Hinojos, Jr., 63, of San Angelo, Texas passed away on May 19, 2022. Felipe was born on June 15, 1958, and was predeceased by his parents, Felipe S. and Oralia G. Hinojos. To cherish his memory, Felipe leaves behind his wife of 36 years, Jackie Perez Hinojos, sisters Minerva Hinojos, Isabel Villarreal, Melva (Mike) Contreras, Gracie (Fermin) Silerio and Amanda (Ramon) Maldonado and one brother Mario Hinojos, all of San Angelo. Sister-in-laws, Debbie P. (Robin) Barraza from Ackerly, Texas, Nereida P. (Joel) Nunez from San Angelo, Patsy P. (Clint) Mixon from Greenville, Mississippi, and Angie (George) Gallegos from Colleyville, Texas. Also, to cherish his memory are several nieces, nephews, great nieces, and great nephews.
A visitation will be held from 5:00PM-8:00PM on Friday, May 20, 2022 at Harper Funeral Home.
Write Your Tribute