Dates

Mar 01, 1947 May 09, 2022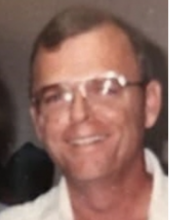 Stanley J. Wilhelm entered this world on June 1, 1947 and passed away Monday, May 9, 2022. His parents, Dr. Jack Wilhelm and Ruth Mayfield Wilhelm welcomed his birth and dearly loved their only son. Sisters, Anita Wilhelm Sydiskis and husband, Michael Sydiskis; Nancy Ruth Lane, and late husband, Phil Lane, hold in their hearts, many memories.
Stanley was loved and will be missed by his family, daughter, Susan Wilhelm Matkowski, and husband, Jody Matkowski and son, Terrell Stephen Wilhelm, who live in San Angelo. He was a proud Grandfather to Logan, Kylie Ruth, Caroline Matkowski, also S.J. and Kayden Wilhelm. May you always know the love his heart held for you!
We have many memories of our childhood adventures and misadventure all the dinners. and family gatherings at Grammy's house, and her and the "Great Doctor's" ranch near Comanche. As with his parents, Stan's door was always open to his many relatives and friends. He was always there to greet us except when he was out and about; eating at his favorite restaurant, Zentner's Daughter, finding early morning treasures on Saturdays, or checking on those in need.
Stanley, at an early age, gained special talents for bringing in strays, both animals and humans. He reached out to all of us, in his own way, to give us a piece of his heart with acts of kindness, generosity, and love, leaving us with so many precious thoughts of him.
During the Vietnam era, he was inducted into the Army, basic training at Fort Polk, Louisiana and continued training at Redstone Arsenal, Huntsville, Alabama, and also, Fort Bliss, El Paso, TX. After an honorable discharge, he returned to San Angelo married Connie Davis and became "Dad", to his two children, and "Granddaddy'' to his grandchildren.
Stanley, son, brother, uncle, cousin, nephew, husband, father, grandfather, friend, rest in His peace!
May your memories of Stanley always be a blessing.
The family is having a private celebration of his life at a later date.
Write Your Tribute