Dates

Oct 07, 1953 Jan 22, 2022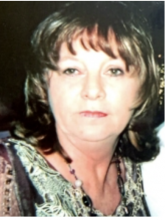 Janet Lynn Luce went to her heavenly home on Saturday, January 22, 2022. She was born on October 7, 1953, to Andrew and Martha Jones. Janet was always a very outgoing person with a great personality and made friends in whatever project she was a part of. 

Janet loved the outdoors and was a great fisherman. She would sit patiently on the bank waiting for that first bite or nibble. Janet was also a very good gun shot and in five years on two ranches in Central Texas she only fired five times and harvested five nice deer. 

During her lifetime she had several jobs, but she liked working at First City Bank, The Reproduction Center, and HEB the most. She was proud of all the good friends and coworkers she was surrounded by. Janet will be missed by her family and animals. Janet in addition to all her other good points was the perfect wife. 

Janet is preceded in death by her parents Andrew Jones and Martha Jones. 

She is survived by her loving husband, John N. Luce, daughter Holly Walraven, grandson Dakotah Walraven, granddaughter Brooklyn Walraven and sister Betty Brown. 

A graveside will be held at 2:00PM on Thursday, January 27, 2022, at Belvedere Memorial Park. The family requests casual attire be worn by those in attendance and masks or facial coverings are optional.
Graveside
Thursday, January 27, 2022
2:00PM
Belvedere Memorial Park 
3504 Arden Rd. 
San Angelo, TX 76901
Write Your Tribute