Dates

Jul 05, 1963 Jul 10, 2021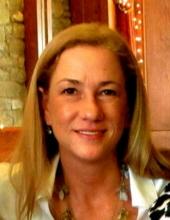 Melissa Hilton went to be with the Lord on July 10, 2021. She was born on July 5, 1963 in Lockhart, Texas. 

She attended Lockhart Elementary School, then after a move to Ruston, LA, Melissa graduated from Ruston High School. She graduated from Louisiana Tech with a degree in Political Science. She received a master's degree in English from Angelo State University. 

She was preceded in death by her parents Billy and Etta Hilton. She is survived by her three sisters, Nora Buswell and her husband, Rick, Nan Reeves and Linda Hilton and numerous nieces and nephews. 

She loved books and NYT. She was passionate about her dogs Winnie Pooh and Della. She loved spending time with her nieces, nephews, great-nieces, and great-nephews. 

A private service with family only will be held at a later date. 

Memorials may be made to Water For All International.
Write Your Tribute