Dates

Jun 09, 2021 Jun 09, 2021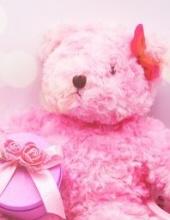 Our precious baby, Aurelia Hope, went to Heaven this week. She took her first and last breath on her first day in this world. She is missed beyond words. 

She is the beautiful child of Amanda Christine Bye-Garcia and Ernest Marcy Garcia. She is survived by her maternal grandparents, Herminia Ruiz-Bye and Thomas F Bye, her paternal grandparents, Bonnie and Rene Garcia, her great-grandmother, Minnie Garcia, her Aunts: Asia Garcia, Chastity Garcia, Mercedes Cano and husband Franco, Amy Febres and husband Epi and beloved cousins: Ashton, Dominic, Isabella, Kyle, Koltyn, September and Xavier. 

We would like to thank Dr. Jennifer Moss and the beautiful nurses at Shannon Medical Hospital Southwest for the care they gave our family. 

A special thank you to Father Charles Greenwell for his gracious presence and comforting words at the memorial of our precious Aurelia Hope. The Harper Funeral Home staff have been so kind. Thank you.
Write Your Tribute