Dates

Nov 08, 1927 Feb 16, 2021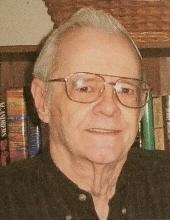 Kenneth Clark Connell,93, of San Angelo, veteran and engineer, was called home on Feb 16, 2021. 
Connell was born on November 8, 1927, in Crowell, Texas. He enlisted in February 1946 and served the U.S. Army Air Forces and Coast Guard as a member of the 237th Medical Dispensary. He was the recipient of the World War II Victory Medal and Army of Occupation Medal Japan. 
After his tour of duty, Connell started his career with GTE (Verizon). He worked for the company until 1987, earning the title of senior engineer. 
Connell is preceded in death by his wife, Sybil Cope Connell; son, Ricky Connell; stepson, Dennis Cope; and stepson, Clayton Cope and wife Starla. He is survived by his daughter, Paula Connell Parker and husband Todd; stepson, Clifford Cope and wife Edwina; stepdaughter and caregiver, Karen Cope Capps; stepson, Kylan Cope and wife Deena; stepson, Cody Cope; stepson, Kirby Cope and wife Christy; and many nieces, nephews, grandchildren, and great-grandchildren. 
Connell was a lifelong student of electronics. A tinkerer, he had an advanced license for operating amateur (ham) radio. He was known by his callsign, K5DZP. 
A graveside service will be held at 2:00 p.m. on Monday, February 22, 2021 at Lawnhaven Memorial Gardens. 
Memorials may be made to the West Texas Boys Ranch.
Graveside
Monday, February 22, 2021
2:00PM
Lawnhaven Memorial Gardens
4989 FM Highway 1223 
San Angelo, TX 76905
Final Resting Place
Lawnhaven Memorial Gardens 
4989 FM Highway 1223 
San Angelo, TX 76905
Write Your Tribute